Devout Yorkshireman Tom Leahy returns to his homeland to saunter its beaches, marvel at its beauty and encounter curious breakfasts at a mock medieval hideaway…
No doubt you will have been paying as close attention as I have over the debate surrounding Scottish independence. If not, you won't have heard Billy Connolly's assertion that he was "deeply suspicious of patriotism…I don't want to be part of it. It's paved with fools".
This got me thinking; I'm a Yorkshireman and have always been proud of that fact. But then that's no surprise if one of the many, many clichés about us tykes is to be believed: that we're all born convinced of our natural pre-eminence. Perhaps though, I've been mistaken all these years?
Independent corroboration is obviously required to validate my latent sense of superiority. Fortunately, this has been forthcoming of late: not only did the Lonely Planet list the white rose county as one of the top ten places to visit in the world in 2014, in July, the world's greatest cycle race, the Tour de France, will be in my home town of Leeds for Le Grand Départ.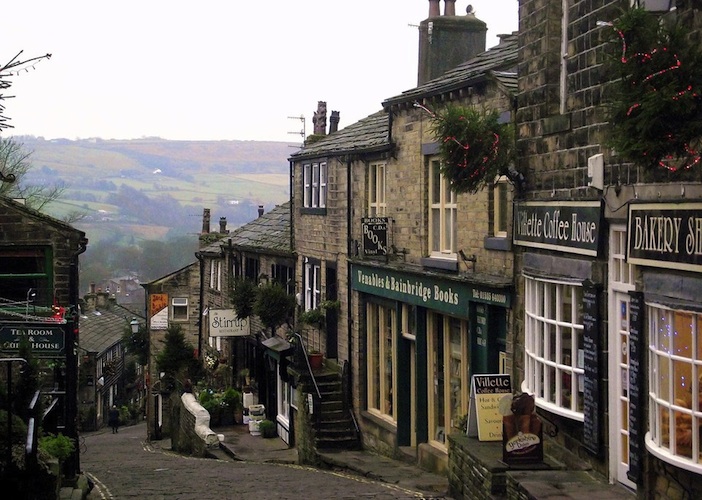 Over two legs, the iron-thighed members of the peloton will be taking in some of the finest scenery Yorkshire has to offer, racing through both the Dales National Park and Bronte country around Howarth and Hebden Bridge. However, there is yet more of this beautiful county to discover: the North Yorkshire Moors, with its ancient woodland, ruined abbeys and pretty seaside towns and villages. These make an ideal spot for a weekend away, whether you are on the bike, in the car, or on foot.
Prince among these seaside towns is Whitby. Previous generations of visitors could enjoy Whitby's charms while staying in one of the town's many B&Bs. But with the relatively recent opening of the Raithwaite Estate – a self appointed 'grand country retreat' – there is an option for those who like their beds turned down for them of an evening.
Set back from the road in a small tight-sided valley and surrounded by landscaped gardens, the estate is slap in the middle of the three-mile stretch of sand between Whitby and the small village of Sandsend. The accommodation on offer at the Estate is split between a couple of different sites: you can stay either in the main hall, which is virtually unrecognisable from its Victorian origins; a minute down the road in the newly built 'Keep'; or, if you want to bring that prize whippet, one of the self-catering and pet-friendly cottages.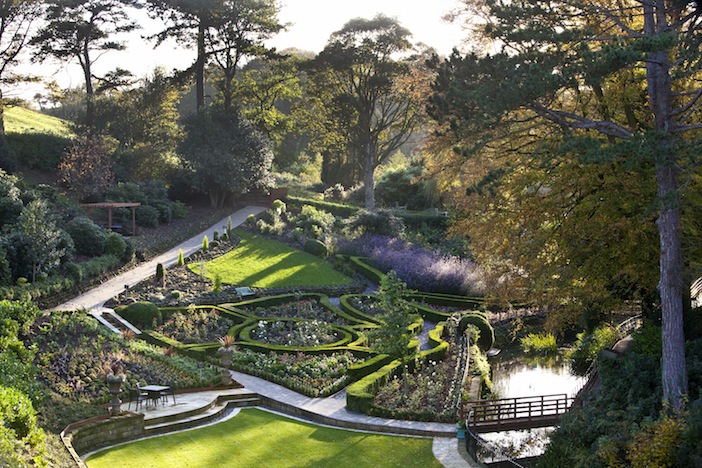 Speaking of dogs, Raithwaite is also home to one of the only 'dog-spas' in the whole of the UK. Whether you view that as a badge of honour or source of shame is up to you. But I started worrying that, in the seven years I've been away, perhaps my fellow-Yorkshiremen had gone soft.
After a very friendly welcome we were guided to our ground-floor room in the Keep. This, as you would expect in what is effectively a new-build hotel, was well designed, with all the bells and whistles one tends to expect – Yorkshire tea (you can see a recurring theme developing here), flatscreen TV, balcony with woodland view and one of the largest beds I've ever seen.
With the sun shining and the distant sound of waves crashing, a 45 minute walk along the beach to Whitby was in order; the highlight of which has to be an ascent of the famous 199 steps up to St Mary's Church and the atmospheric ruins of Whitby Abbey. Both of these are said to have been an inspiration for Bram Stoker's Dracula. As dusk descended, I was sure I saw a large winged creature emerge from one the Abbey's ruined towers, before flapping lazily into the distance. A crow, a seagull or something more sinister?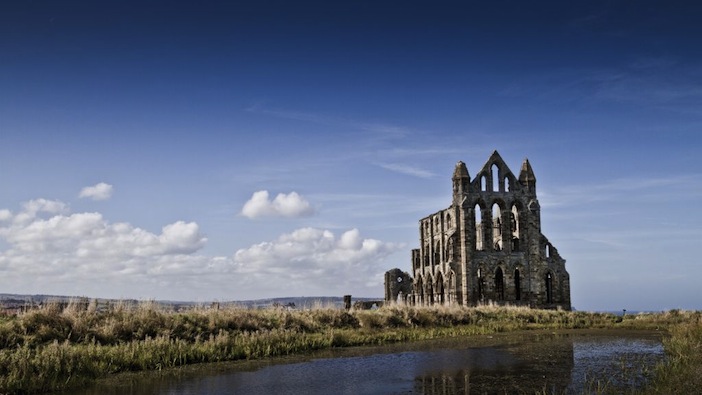 Anyway, it was enough to send me in search of something comforting, and what better than a good old plate of fish and chips? Whitby is justly famous for its battered cod and haddock. It's home to both the Magpie Café, probably one of the most famous fish and chip shops in the country, and the Quayside, which was recently crowned UK fish and chip shop of the year.
I've been to the Magpie a number of times and it is excellent, but who can resist trying out the newly voted best chippie tea in the land? Well, I can well believe that my girlfriend's plump cod encased in a tomb of light, crisp batter would have made the judges' shortlist, but my haddock wouldn't and it disappointed in both dimension and taste.
The next day, having enjoyed a hearty but slightly odd breakfast, where toast was brought without butter and tea without milk, it was time for another walk. This time, it was a stroll between two of the prettiest fishing villages – Runswick Bay and Staithes – that this stretch of coast can offer. Both have a maze of winding alleys and small fishermen's cottages that tumble down towards a miniature harbor. Staithes is now something of an artists' colony, so after a harbour-side pint at the Cod and Lobster, there are a couple of galleries and antiques stores to poke one's nose into as well.
Back at the Raithwaite, there was just time for a sauna and quick swim in the pool in the main house (transport between the Main House and Keep is via golf buggy if the two minute walk is too much), before dinner in the hotel's main restaurant – The Brace. Rather than the typical grand hotel dining room, The Brace is on a more intimate scale, with dark woods and not a white tablecloth in sight. Although, with plenty of other guests tucking into their dinner, the piped in piano music on a twenty minute loop was not necessary to create an 'atmosphere'.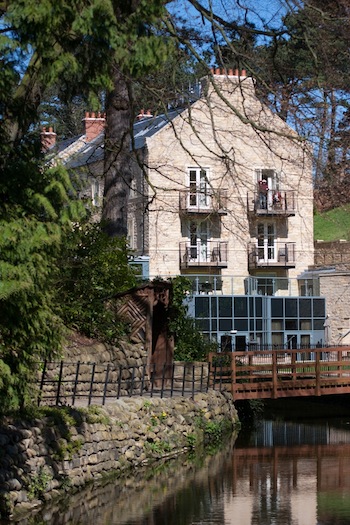 From a pretty glitzy menu (the type of thing that would be described as "posh" in this neck of the woods), my starter of avocado panna cotta was probably the star of the show. The panna cotta itself was a silky delight and a relatively heavy hand with the lime cut through the richness of the avocado perfectly. Both main courses – fillet steak with gnocchi, truffle and leek, and duck breast with carrot puree and Grilot onions – bore the tell tale signs of having stood for too long under a heat lamp before being served. My duck looked like it had emerged from the pan at the requested medium, but had made the unwanted journey to well done as it waited for a waiter. Nevertheless, the quality of the meat (from Yorkshire farms I assume?) was unimpeachable.
The next day, after a second breakfast where the butter and milk were plentiful, it was time to hit the road and leave sunny Raithwaite behind. Because it is a newly built / refurbished hotel, the hotel lacks a bit of character, especially, if like us, you stay in the Keep. The rooms are very well appointed and the décor just the right side of bland, and even if there isn't much to complain about, there isn't much to really get the pulse racing either. Perhaps in somewhere so new, that's inevitable. Nevertheless, the service is top of the class and the staff were as helpful and friendly as it is possible to be.
If you're after a sweeping gravel drive, creaky staircases and a bit of old world charm then the Raithwaite might not be your cup of (Yorkshire) tea, but if comfort and a friendly welcome are, then you won't be disappointed.
View Hotel Info, Rates & Availability
The Raithwaite Estate features in the Small Luxury Hotels of the World collection. For more information on the property and others in the SLH portfolio, visit their website.