Istanbul – Constantinople – Byzantium! Call it what you will, and there have been multiple incarnations since it came into being as a major ancient city over five thousand years ago. Istanbul is a city that makes you feel, a city that seduces and electrifies you in equal measure. It is captured wonderfully and explored in many works of film and literature including John La Carré and Ian Fleming novels – it featured as the setting of the explosive opening sequence of Skyfall, the latest film in the Bond franchise. For me though, the most arresting portrayal of this multifarious metropolis is in Alan Parker's deeply distressing 1978 film Midnight Express.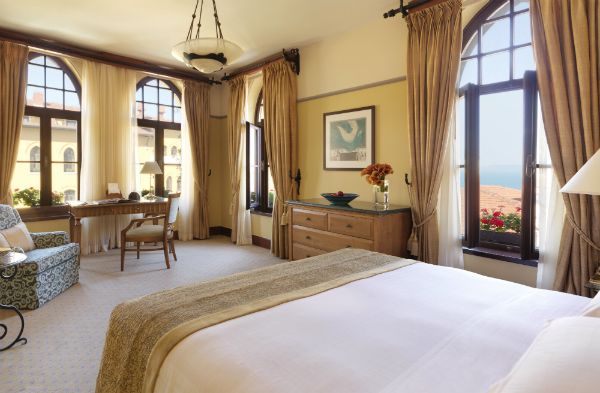 Midnight Express tells the true story of Billy Hayes, a young American traveller who makes the wrong choice when he decides to smuggle blocks of hash out of the city and back to America in 1970. After a nail bitingly-intense, nuanced and highly affecting first scene at the airport, where you find yourself praying for the young American to make it through customs with his drugs and fly away to the freedoms of the West, the Turks are portrayed as so cruel and heavy handed and their systems so rigid and medieval that right or wrong, you just want him out of there. Of course he doesn't escape; his thumping heart and sweat-laden brow give him away and he finds himself caught, sentenced and locked up indefinitely in the Sultanahmet Murderers jail, which is incidentally where we begin our wonderful weekend in Old Constantinople.
Sultanahmet is Istanbul's ancient quarter and that is where we're headed. A rapid ride in one of the city's distinctive yellow taxis sees us winding through the outskirts, through endless arcades of electrical supply stores and grill restaurants that throb with activity late on this Friday evening. Eventually we approach Sultanahmet and the frenetic streets give way to darkened cobbled alleyways that lie in the calm shadow of the Blue Mosque and ancient form of the Hagia Sofia.
The Four Seasons Sultanahmet is often described as the central pearl in the string of Four Seasons across Europe. That old 'Istanbul Murderers Jail' as it was once known has morphed quite astonishingly into the veritable model for an intriguing luxury hotel. The prison opened in 1918 and ran as a major penitentiary until 1969 when the prison was closed down. The Four Seasons Group opened the hotel after an extensive redevelopment in 1992 and today it is the ultimate choice for the discerning traveller looking for understated luxury in this city.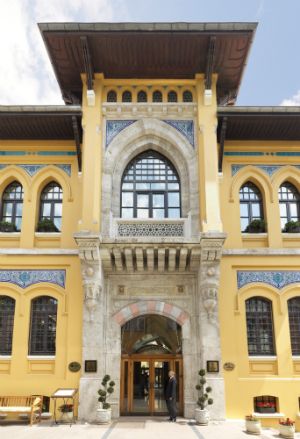 I spoke to an acquaintance before we left, an elegant Israeli businessman, who quite definitively asserted that this was the only hotel to visit if staying in Istanbul's ancient district of Sultanahmet.
Our room is exquisite: light-filled, stylish and spacious, but the best thing about it is its position. The rooms of the hotel fan out around a central courtyard, which would have once been the exercise ground for Istanbul's murderous convicts. We take a bath, a luxury that our London flat denies us. It is only once immersed, musing on the complexities of these particular pleasures, that I open the blinds to see a hazy dusk, the Hagia Sofia and gulls wheeling around its shining minarets. It is nothing short of cinematic. Sometimes views are so beautiful and comforting that they cause you to feel a tad nostalgic; they make you pine for something, but you're not quite sure what it is. This is such a view, the skyline that spreads out beyond is extraordinary; never has a city panned out with quite as much verve. The Mosques draw you in first, their shining, illuminated domes so startlingly foreign; then there's the high-rise flats and office blocks, bustling restaurants and bars that line the Bosporus teeming with people from a multitude of lands; boats shuffle by and taxis beep and roar – this is a city that throbs.
After rest, morning comes and settles over us, brightening our room and filling the ancient courtyard with light. The Hagia Sofia is more enchanting in daylight than in dark – there is a texture to the building, a ragged beauty that couldn't be properly appreciated in the low lights. As we leave the hotel we notice that the gulls still wheel around – this will be my enduring visual memory of the city. We make our way toward the Bosphorus; we're drawn to this meandering whorl, which slices a ragged, bending line, splitting Europe and Asia. After a visit to the Blue Mosque and Topkapi Palace, we feel ugly and insignificant, so seduced have we been by the overwhelming beauty of the ancient treasures that reside there. There are emeralds the size of my fist embedded into ornate ceremonial swords and enough pure, deep yellow, fudgy looking gold to pay off the debt of several developing countries. We make our way to lunch at Mimolett – Istanbul's smartest fine dining restaurant. The restaurant is in Beyoglu, one of the cooler districts in the heart of the city. Chef and owner, Murat Bozok, honed his skills in London and America working for Gordon Ramsay, before returning to his home city to fulfil his dream of running one of Istanbul's great restaurants.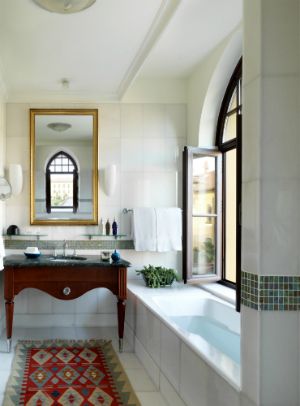 Set over three floors, this sleek, aesthetically pleasing restaurant would not look out of place in New York, London or Paris. This is a world away from the smokily delicious Ocakbasi grills that Istanbul is known for. The food is sophisticated and excellent: Bozok is in the kitchen on the day of our visit and it is clear that the food we taste has been cooked by someone with an acute sense of passion and pride. The dishes are European rather than Turkish in structure, but Bozok is a clear advocate of using the finest Turkish ingredients to create the dishes he refined during his travels. Highlights from our meal include a sauté of foie gras with molasses and a small chunk of bitter, dark chocolate. Sea bream is dense of texture and sizeable. This may be a slick, modernist setting, yet the portions are sturdy and in some cases a little daunting – but the challenge is always worthwhile when food is this good. My aged rib eye with wild mushrooms and black truffle is superb; the meat is well-aged and burly in flavour. This is a musky, autumnal dish that speaks of Murat Bozok's skill at eking out flavour and judging ingredient combinations extremely well.
The wine list at Mimolett is a pleasure. Almost all Turkish, chosen from some of the finest winemaking regions along the coastal stretches of vineyards, which benefit from the maritime climate. All are intriguing; a mixture of international and indigenous grapes which lead me to reassess the merits of these lesser-known Turkish varieties. The best wines are stunning, vivid expressions of their varietals. Lunch at Mimolett is memorable; it is a truly special restaurant that has an important and unique status within modern Turkish dining culture.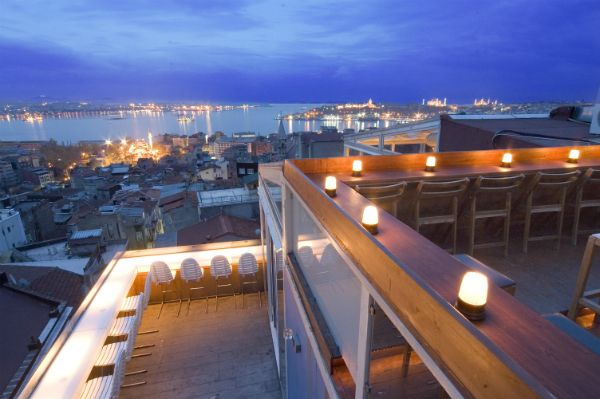 What follows is what could only be described as a degradingly painful experience at the hammam, but that's a story for another day. We then take a thrilling ride in the smoky dusk in one of Istanbul's bright yellow taxis through streets that come alive as the sun sets, through Beyoglu and up to Taksim, heading toward Leb–i-Deyra, one of Istanbul's most beautiful rooftop restaurant bars. There are many rooftop bars in this magical city, but none that has this view over the river to Asia; none that draws you in with such a sense of possibility. The menu is a combination of traditional Turkish dishes and a rather eccentric selection of pan-European plates. We opt for Turkish. Deep, smoky aubergines stuffed with walnuts and cream and peppers filled with Tulum cheese start us off well. After, kebabs that name-check the shining Bosphorus, which lies below us like a shimmering leviathan. Cocktails are strong and classic. I enjoy an upstanding Margarita that speaks of the skills of the house; up here on the rooftops we begin to feel a little whimsical, romance and booze in our blood. We look out over the cityscape and dare each other to board a boat across the river. It's late, but we both sense the rarity of the situation; never again will we reach out and all-but-touch another continent, another people, another world. Later we return to our hotel, slightly defeated, having failed to make it over the water. We reassure each other that there's always tomorrow, there will be a 'next time'.
Istanbul is a city that engages all of the senses; it is as textured and delightful as any city I've known (not that I claim to now know it in any sense). From the smoky grills, through the spice bazaars and jewelled palaces to the shimmering views of river and mosque from sheltered rooftops, this is city that others could learn from and that I will enduringly yearn for. Until the next time Istanbul, farewell.
The Four Seasons Istanbul at Sultanahmet, Cankurtaran Mh.  Tevkifhane Sokak No.1, 34110 Istanbul, Turkey.
Mimolett Restaurant, Sıraselviler Caddesi No. 55/A 34433, Cihangir, Beyoğlu, Istanbul, Turkey. Tel: +90 (212) 245 98 58. Website.
Leb-i-deyra, Asmalı Mescit Mh. Tünel Meydani No.6, Beyoğlu, Istanbul, Turkey. Tel: +90 (212) 243 9555. Website.