This is a fascinating story set in a time when traveling from Bristol to Nottingham took as much as three days in uncomfortable coaches which stopped to change the horses and allow travellers to take some more often than not unpalatable food. A time when unwed mothers were sent to the workhouse and prayed they'd survive.
When well-to-do Hester learns of her sister Mercy's death at a Nottinghamshire workhouse, she travels to Southwell to find out how her sister could have ended up at such a place. Mercy had run away from their Quaker home with her brothers' tutor. Their strict religious upbringing allowed for no leniency and her father had suffered a stroke at the news of his daughter's death.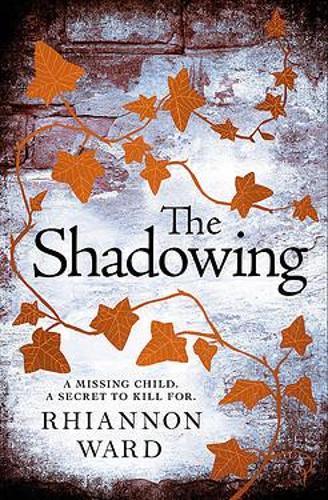 Hester knows how uncompromising her father can be – as a child when she told him she could see shadows (ghosts) he beat her until she learned to keep her gift to herself. Now haunted by her sister's ghost, Hester sets out to uncover the truth, believing the official story reported by the workhouse master to be untrue. Mercy was pregnant – both she and the baby are said to be dead of cholera – but the workhouse hasn't had an outbreak for years.
Hester discovers a strange trend in the workhouse of children going missing. One woman tells her about the Pale Lady, a ghostly figure who steals babies in the night. Is this lady a myth or is something more sinister afoot at the Southwell poorhouse?
Staying with an old friend of her mother's, Hester witnesses a far more liberal approach to Quakerism which she enjoys. However, as she investigates, she uncovers a conspiracy, one that someone is determined to keep a secret, no matter the cost…
Ms Ward's heroine is appealing and intelligent although she does take risks and sometimes her trust is misplaced. This is a beautifully written, haunting (please excuse the pun) book which subtly crosses genres: a mystery, a crime, a historical, gothic setting plus a supernatural subtext, with more than a hint of romance thrown in and not all of the villains are obvious. The author keeps readers hooked as the plot resolves.
Perfect reading for autumn and winter evenings…did someone mention Halloween?
Rhiannon Ward is the pseudonym for Sarah Ward, the bestselling and critically acclaimed crime author. Sarah has a masters degree in Religious History and has long been fascinated by the long tradition of spiritualism in England and is a member of the Institute of Psychical Research. Her previous novel as Rhiannon Ward, The Quickening, was reviewed here at the beginning of the year.  The Shadowing is published by Orion Books. For more information, please visit www.orionbooks.co.uk.
Anne Coates is a journalist and author of the Hannah Weybridge crime series currently being republished by Red Dog Press. The first, Dancers in the Wind, Death's silent Judgement and Songs of Innocents are now available as a hardcover, paperback and e-book.
Header photo by Thomas Willmott