Even if you haven't read Patricia Highsmith's groundbreaking psychological thriller Strangers on a Train or seen Hitchcock's seminal film, you will probably know the concept of two men meeting on a train who both have a problem: Guy has a wife who won't divorce him so he can marry his new love while Charles has a father who controls the purse strings. Charles suggests they swap murders as no one would connect them to the crime… However, for Sam Blake, author of the bestselling Cat Connolly police procedurals, her standalone Keep Your Eyes on Me was inspired by several chance meetings she had on planes. (I dread to think.)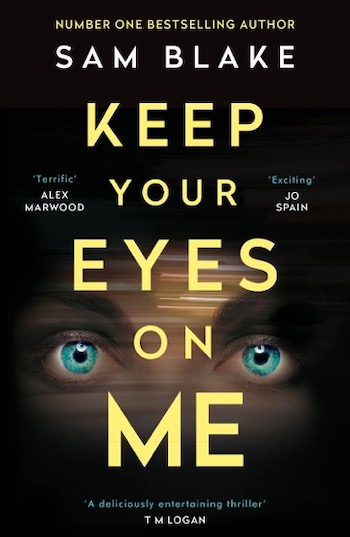 In this riveting psychological thriller, Blake introduces us to Vittoria Devine, a wealthy psychologist living in Dublin who comes to the aid of recent Central Saint Martin's graduate, Lily Power, in Heathrow's business class departure lounge when a man tries to take an inappropriate photograph of her. They are both bound for New York – Vittoria for some retail therapy following the discovery that her philandering pilot husband, Marcus, has impregnated his latest girlfriend and Lily to have a "chat" about an offer of a lifetime to work for No. 42 a world-renowned jewelry company. However, Lily is torn – uncertain she can leave her vulnerable brother who has been swindled out of his shop and home by a so-called friend, Edwin Croxley, in a poker game.
Two heart-breaking situations. Two men who need sorting. With revenge very much on their minds, the two women have the long plane journey to discuss their options and how they can help each other. By the time they return to their respective homes, the die is cast. But who is really directing the action?
The two women, so very different in age, culture and sophistication, are brilliantly depicted. Vittoria, a Sicilian, was on the road to a brilliant career as a ballerina, when injuries from a crash in a car driven by her then boyfriend Marcus, meant she had to reinvent herself and her ambitions. Her body may have been broken leaving her unable to dance or have children but her intelligence and determination to succeed mean she is at the top of her field as a psychologist to the rich and famous.
Lily is cast in a different mould – super talented as a jewelry designer and artist but with a gentle and loving disposition which could scupper her career prospects. However, when it comes to saving her brother, she is like a tigress with her cub. She may appear naïve but appearances are just that.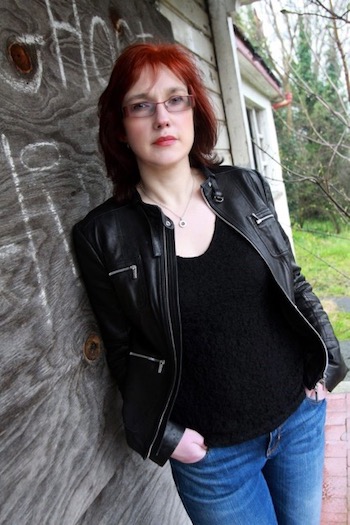 Blake weaves a tale of deception spanning continents, and including forgeries, stolen artwork and smuggled antiquities while embracing dealings with the Russian Mafia. As a reader, you have to have your wits about you as the speed of revelations, twists and double-dealings may leave you reeling. The tension never lets up. The narrative is both exhilarating and scary!
All the characters are perfectly drawn and the world they inhabit is all too credible which takes me back to wondering about the conversations Sam Blake had with women she met by chance.
Keep Your Eyes On Me by Sam Blake is published by Corvus, and is widely available in all good stockists. Sam Blake is the pseudonym of Vanessa Fox O'Loughlin who founded the award-winning website Writing.ie, The Inkwell Group publishing company and Murder One, Ireland's International Crime Writing Festival.
Anne Coates is a journalist and author. Perdition's Child, fourth book in her Hannah Weybridge crime thriller series, was published by Urbane Publications in February this year.