Get those old bones moving to the nostalgic sounds of the Vintage Dance Society playing at The Royal Albert Hall's Elgar Room on Thursday 12th July 2012.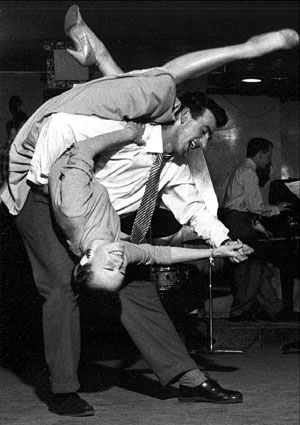 An evening filled with vibrant live music and dance from the roaring Twenties and hosted by the dashing Fred Snow, the flappers will be well and truly flapping on this special night. Partnering the 1920s band Top Shelf Jazz and the acclaimed Benoit Viellefon's Orchestra with fast paced swing and jazz dance routines by The Filthy Rascals from Swing Patrol, DJ Tim Hellzapoppin will also be on hand to transport you with his unique collection of vintage tunes on the gramophones. This exceptional line up promises to inject plenty of glamour and fun into an otherwise ordinary week night and we predict everyone will be swaying if not downright shimmying and breaking into Savoy kicks and Bees Knees moves by the end of the night. It was the era of wild abandon after all!
Swing Patrol are the organisers of regular swing dance classes taking place on weekday evenings at various London venues and the annual London Swing Festival 31st May – 3rd June 2012, which combines a weekend full of dance workshops, large displays and competitions. To get in some practice before July's Vintage Dance Society event visit www.swingpatrol.co.uk.
We are relishing the opportunity of seeing charismatic French band-leader Benoit Viellefon perform live; inspired by the great musicians of the day such as Duke Ellington and Cab Calloway, Benoit evocatively captures the sound and romance of a bygone era. Having toured the world as a lead guitarist, Benoit, with his distinctive sleeked-back hair and trademark moustache, formed his own orchestra in London in 2009 and was an immediate hit on the jazz, cabaret and vintage speakeasy scene, still thriving in the capital. Headlining the jazz stage at the Glastonbury Festival last year, Benoit is not only hard at work touring the globe but writing all the band's new French chanson lyrics and producing the discography himself (available to listen to and purchase online at www.benoitandhisorchestra.com). Talking to us from Japan, Benoit is very excited about forthcoming live events including performances at the Mayfair Art's Club and The Ritz Hotel in Paris. We wish him and the other members of the Vintage Dance Society every success and look forward to attending.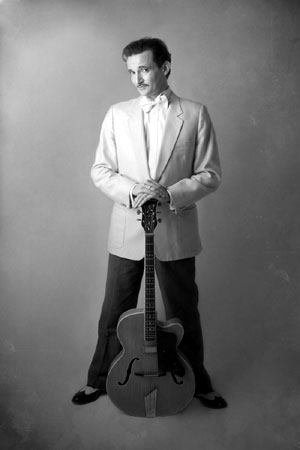 Tickets are now on sale via The Royal Albert Hall and include a 1920s-style gin cocktail on arrival. This is a standing event with some unreserved cabaret style seating.
We are giving away a pair of tickets! To be in with a chance of winning, email your name and telephone number to competition@arbuturian.com with the subject heading 'Vintage Dance Tickets' – the closing date is 18th June 2012. The winner will be drawn at random. DRAW NOW CLOSED.
T&Cs: tickets will be available to collect on the day of the performance. Tickets may not be exchanged, resold or refunded. Travel and accommodation not included. The winners will be contacted via email shortly after the closing date.
The Vintage Dance Society, Thursday 12th July 2012 at 8pm. Doors open at 7.15pm. The Elgar Room, Royal Albert Hall, Kensington Gore, London SW7 2AP. Tickets £18.50 (booking fees apply). Box Office Tel: 020 7589 8212. Website.