With the anticipated London premiere of the legendary Le Crazy Horse Paris – reincarnated as 'Forever Crazy' – coinciding with London Fashion Week, the event was naturally a glamorous affair, attended by Daisy Lowe and Kelly Osbourne. Described as peek-a-boo eroticism and the 'most avant-garde' cabaret in Paris, it's not surprising how much of a sensation it's created. Producer Harvey Goldsmith certainly has a reputation for putting on a good show (Live Aid and Live 8) and seemed the ideal man to revamp the renowned Parisian cabaret established by Alain Bernardin in 1951. With previous collaborations with some of the world's greatest fashion designers including Christian Louboutin and Karl Largerfeld, Crazy Horse can also boast of star performers such as Pamela Anderson and Dita Von Teese. Forever Crazy re-imagines the atmosphere of the show's home on the Avenue George V in Paris and showcases some of the stand out moments in a history spanning 60 years.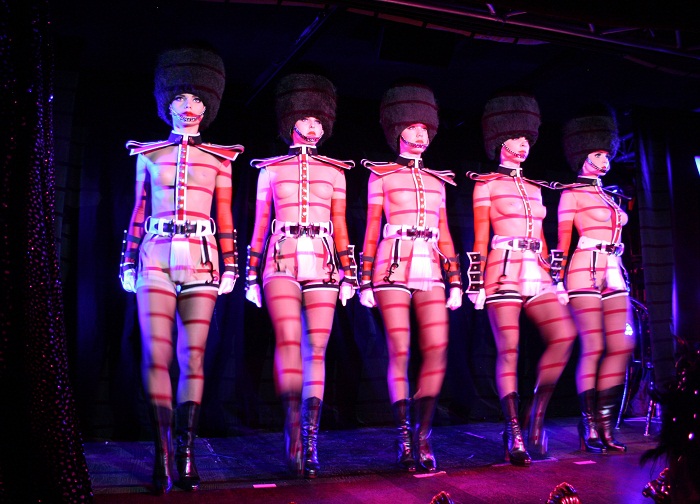 My chap couldn't help chuckling on discovering that he was to accompany me; it never ceases to amaze him how many women enjoy watching other ladies take their clothes off! With an entrance boasting of their many sponsors including make-up, champagne, vodka and ice cream brands, the action takes place inside an antique mirrored Spiegeltent, specially erected on London's Southbank when no other appropriate venue could be found, and where it will reside for three months; we Brits need something to warm us up during the winter months. With cabaret style seating, the 400 capacity venue has a large reception area and four bars along with waitresses wearing figure hugging black dresses, serving table side throughout the performance. The diamante curtain sweeps aside to open with all dazzlingly beautiful members of the 10 girl dance troupe (including two British) performing the number 'God Save Our Bareskins'; the marching girls all impeccably synchronised whilst wearing extremely scanty Royal Horse Guards uniforms. No doubt Prince Harry would have been impressed.
Aside from the nudity (and they don't leave much to the imagination), Forever Crazy makes for a very entertaining evening. A series of 10 seductive vignettes, all extraordinarily well choreographed, are performed either by solo girls or as a group and last approximately four minutes each, with video projectors highlighting their incredible bodies. Some routines reminded my chap of the erotic dancers featured in many James Bond title sequences, with other plots including the sexy secretary in a sequence entitled 'Crisis! What crisis?', a caged leopard, and a dancer removing her clothes whilst balancing on a red lip-shaped sofa. My favourite routine was signature number 'Baby Buns' – the finest derrieres either side of the Channel. 'This isn't striptease' we say 'this is art'. Their bodies could pass for art any day. All girls are specifically chosen for their indistinguishable stature and physique, namely toned and slender with not an inch of cellulite, almost superhumanly perfect. They would have most women reaching for the cycling machine, or cosmetic surgeon failing that. But even if you aren't wowed by the nakedness or raunchiness, the athletic approach these dancers clearly have is impressive, ensuring their audience have a good time whilst showing off their technique and precision.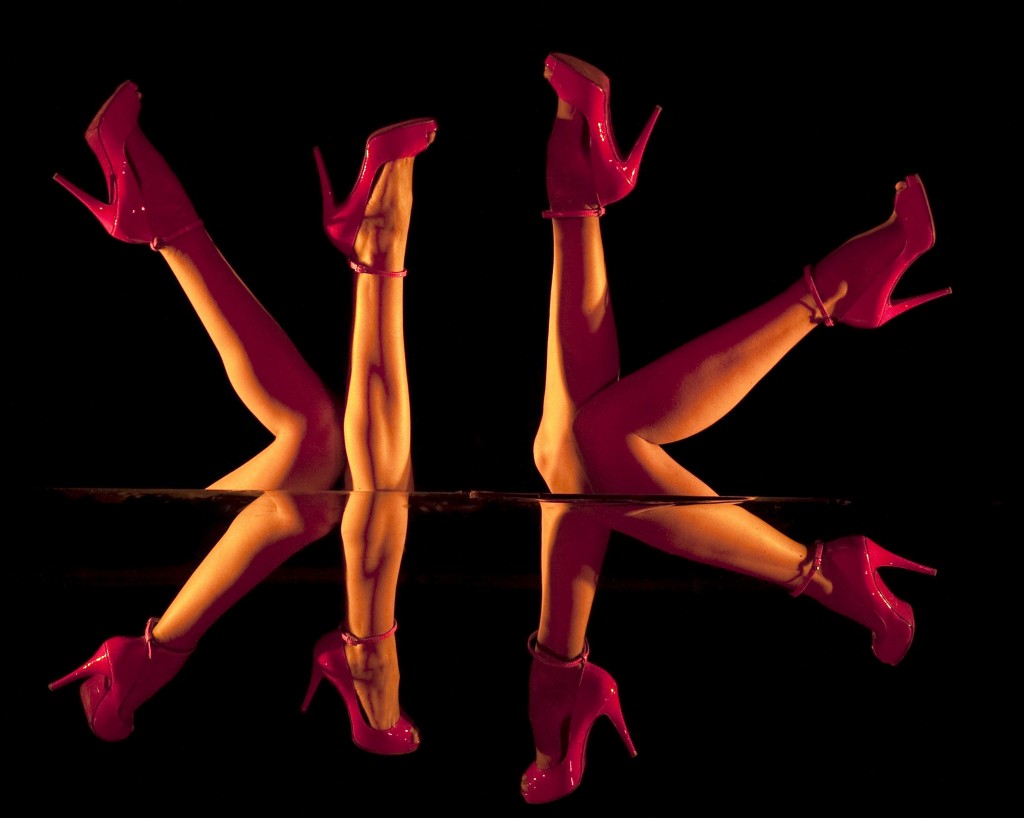 Think blunt wigs of various colours and lengths, stockings, stilettos and downright sauciness, Forever Crazy is unashamedly celebratory of the female figure, hence why the audience consists mainly of couples drinking champagne (you'll need a drink) and groups of women enjoying a girly night out. It's hard to say if watching a striptease with your boyfriend is a turn-on or just slightly embarrassing. The pair of us giggled like a couple of naughty school children through much of it, but it was certainly an evening we'll never forget.
Forever Crazy at Doon Street, Southbank, SE1 until 16th December 2012. Tickets: Platinum £69 / Gold £55 / Silver £45 / Bar standing £35. Champagne packages and group bookings are also available. For more information visit the website.