Nick Hammond wallows in a rare evening of musical bliss with the extraordinary cellist, Julian Lloyd Webber and his equally talented wife…
Thankfully, there aren't a whole lot of foreign despots and evil dictators in the auditorium of the Royal Theatre, Northampton, tonight. Just a very genteel, polite bunch of greying locals, with a smattering of youngsters for flavour. But if there were a Hitlerian figure, or a Colonel Gaddaffi-alike in the front row, I have a hearty suspicion their sociopathic tendencies would be rendered mute by the flow of music we've just been treated to.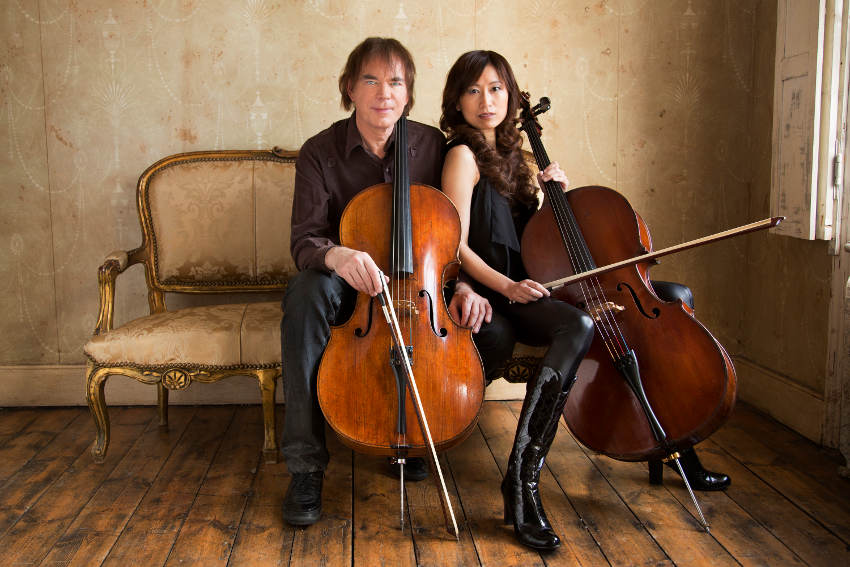 A selection of pieces so sweet, tender, melancholy and achingly beautiful, you can hear a pin drop throughout. Julian Lloyd Webber – playing his priceless 1690 Stradivarius – is joined on stage by his elegant wife Jiaxin and an evening of hauntingly lovely music ensues.
The Lloyd Webbers have recently released a new CD – A Tale of Two Cellos – which features their interpretations of many long forgotten duets. A nationwide tour ensues. There are some familiar names and pieces on this disc, but for the most part, these are new arrangements of relatively unknown works.
Compositions from Lloyd Webber's own father, William, Roger Quilter, Saint-Saens, Dvorak and a poignant piece from Argentinian sensation Astor Piazolla spin a web of aural delight. Accompanied only by the magnificent pianist Pam Chowhan, who added her own gossamer touch to proceedings, the Lloyd Webbers spoke little, played a lot and gave each piece their all.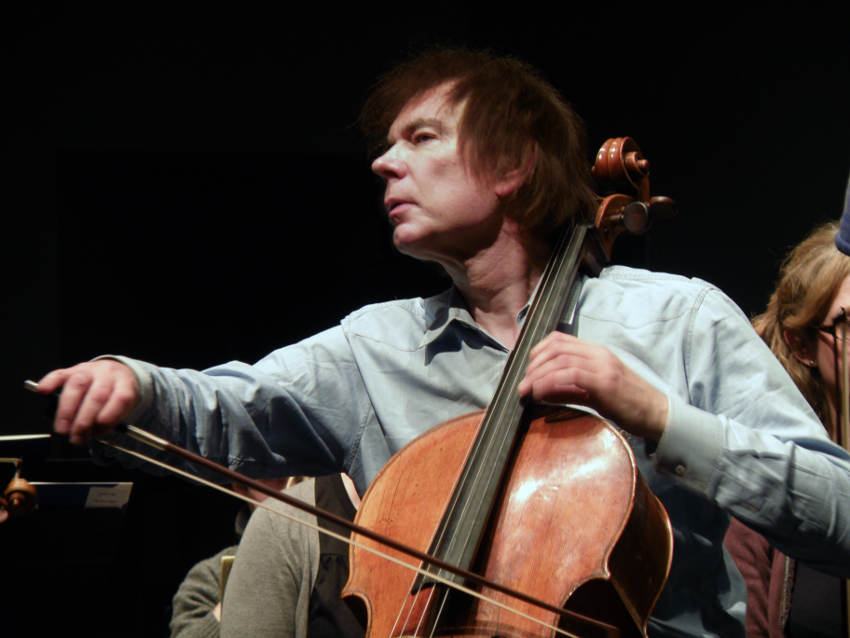 So quiet was the auditorium during their recital, that one could hear Lloyd Webber's foot tap for emphasis on a particular note, or the soft rasp of bow on string. The two cellos soared, ached and ebbed in this intimate auditorium, with the rich tone of the Stradivarius at times a breathless sob. Quite stunning.
During the short interval, one was even able to snatch a brief conversation with the maestro himself as he signed copies of his CD while enthusiastic audience members digested the first half and a welcome glass of Rioja.
At the end of the night a heartfelt ovation greeted the pair and now, as we open doors politely and tell each other how brilliant an evening it was, I can't spot a single mad despot. Everyone is beaming, even when we launch into a black sheet of rain with nary an umbrella between us.
For more information and forthcoming tour dates, visit the website. A Tale of Two Cellos is available to buy on CD or MP3 from Amazon and other good stockists.