If you attended the Chelsea Flower Show this year, you may have been privileged to have experienced a special concert in the grounds on the Friday evening. Featuring, among others, 'The Flower Duet' from Delibes' Lakmé and 'The Flower Song' from Bizet's Carmen it represented a floral tribute in opera to mark the show's centenary, and it was delivered not by the staples or top line productions offered in central London, but by an independent company a little further west than those of the West End. And, in fact, it can't be over-stated, it is a company that have been making waves the last couple of years to the extent that they've swept their West End siblings aside to garner high critical acclaim and attract the finest talents in the cultural pantheon. Of course you've heard of them, they're Opera Holland Park.
As cultural mainstays of the London Borough of Kensington & Chelsea, from their spectacular canopied theatre Opera Holland Park is one of the most popular and critically acclaimed events in the musical calendar. Much of their success lies in their continuing to push boundaries, by never reviving past productions and often tackling lesser-known works. And this year is no exception. Under the leadership of producer, James Clutton, and General Manager, Mike Volpe, this, their 17th season, features a line-up of six new productions, a mixture of much-loved verismo treasures alongside rarer repertoire. Among the big guns of Bizet and Butterfly they've added Pagliacci, a fitting companion to Mascagni's Cavaliera Rusticana – being the former's inspiration – and this year's rarity is the most ambitious large-scale production in OHP's history; a steamy melodrama by Ermanno Wolf-Ferrari entitled I gioielli della Madonna (The Jewels of the Madonna).
As if that wasn't challenging enough, they've also commissioned a brand new work for 2013, and what will be the world premiere, the eagerly-anticipated Alice in Wonderland, based on Lewis Carroll's classic children's tale.
Producer James Clutton told us, "I can't wait to get going on the 2013 season, it is set to be the most exciting season we have ever produced. Some of the greatest and best known operas in the repertoire, some hidden delights & rarities and our first ever World Premiere in Alice's Adventures in Wonderland. I don't think we have ever had a stronger group of singers across the whole season. With stellar names such as Sarah Tynan, Anne Sophie Duprels, Peter Auty, Grant Doyle  and Natalya Romaniw treading the boards at OHP, it looks like being a great operatic summer."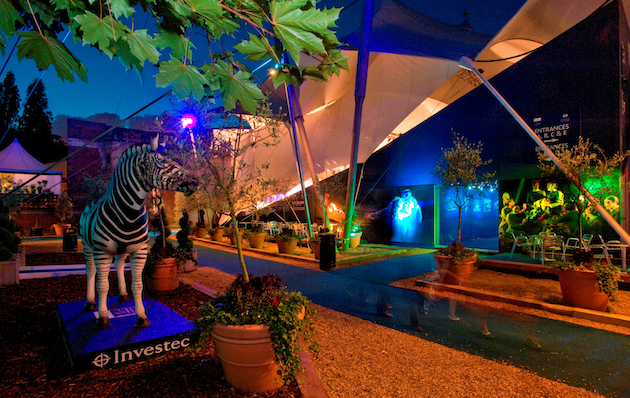 The line-up in full, with details from their programme:
Mascagni's Cavalleria Rusticana and Leoncavallo's Pagliacci
OHP opens the season with the best known double bill of all time, a pair of works which completely changed the landscape of Italian opera. In Cavalleria Rusticana, a savage tale of love and obsession set in a Sicilian village, Mascagni intersperses bouts of violent action with stunning scene-setting music including that famous intermezzo immortalised in Raging Bull and the Easter Hymn.
Written two years after Cavalleria Rusticana, Leoncavallo's Pagliacci is based on Mascagni's successful formula, and Leoncavallo similarly conveys the action in music of great variety, most notably in the tortured Vesti la giuba.
Peter Auty sings the principal tenor role in both operas and soprano Gweneth-Ann Jeffers makes her role debut as Santuzza in the Cavalliera. The Opera Holland Park Chorus and the City of London Sinfonia under Stuart Stratford perform in both productions.
Performances: June 4, 7, 11, 15, 19, 22, 26, 28 at 7.30pm
Puccini's Madame Butterfly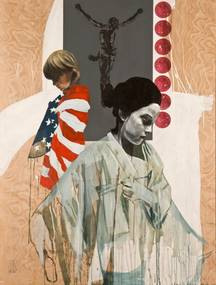 Audiences for Puccini's Madame Butterfly should remember to pack tissues for this tragic story of a little geisha deceived by an American soldier. Cio-cio San, the Madam Butterfly of the title, is sung by world class soprano and OHP favourite Anne Sophie Duprels, while mezzo Patricia Orr, who sang Zanetto in the 2012 OHP rarity of the same name, sings Suzuki. American tenor Joseph Wolverton is Pinkerton. Manlio Benzi conducts a cast which includes some of the graduates of last year's Christine Collins Young Artists' scheme; a bold initiative that reflects Opera Holland Park's commitment to nurturing young British-based talent by providing a rare professional opportunity at the start of their careers. On 14 June, Anne Sophie Duprels retains the title role while current Christine Collins Young Artists' take the other roles.
Performances: June 8, 12, 14 (The Christine Collins Young Artists' performance), 16 (matinee 2pm), 20, 24, 29, July 2, 4 at 7.30pm
Bizet's Pearl Fishers
One of the most beautiful duets for men in the whole of opera, 'Au fond du temple saint' comes from Bizet's Les Pêcheurs de Perles, an Orientalist fantasy set in Ceylon. A community of pearl-divers is thrown into confusion by the arrival of the temple singer Leila, played by Soula Parassidis, making her Opera Holland Park debut. Grant Doyle and Jung Soo Yun play the fishermen whose rivalry over Leila threatens their friendship and Keel Watson sings the bass role of Nourabad, the high priest who tries to prevent Leila from returning to her earthly lover. Les pêcheurs de perles is conducted by Matthew Waldren and directed by Oliver Platt.
Performances: June 25, 27, July 3, 6, 9, 11, 13 at 7.30pm
Donizetti's L'Elisir d'Amore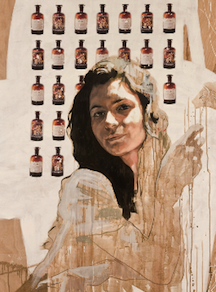 Fickle women and foolish lovers are fruitful plot devices in comic opera, and Donizetti's L'elisir d'amore is one of the funniest, as well as the most touching in the bel canto repertory. The heroine Adina is a particularly trying young woman, but after many adventures involving quackery and love potions, she settles for the man who loves her most. Sarah Tynan, already a star at ENO, makes her OHP debut as the flirtatious Adina. Aldo Di Toro, an OHP favourite and much admired for his performance as Edgardo in Lucia di Lammermoor in 2012, is Nemorino, her besotted bumpkin lover. Richard Burkhard makes a welcome return to OHP in the buffo role of Dr Dulcamara.
Performances: July 16, 18, 20, 24, 26, 30, August 1, 3 at 7.30pm
Wolf-Ferrari's The Jewels of the Madonna
I Gioielli della Madonna by Ermanno Wolf-Ferrari is a tempting prospect for both fans and newcomers. A story of passion, sacrilege and madness among superstitious Neapolitan hoi polloi, composed in 1911, it proved enormously popular in its day. Maria Jeritza (and, later, Florence Easton) triumphed in it at the Met in a spectacular production in 1926, prompting The Times reviewer to bracket it with the young Mascagni's Cavalleria Rusticana.
This new production is in the capable hands of Martin Lloyd-Evans, who is lucky to have as the impulsive young heroine Maliella the stunning young Welsh soprano Natalya Romaniw, who won the 2012 Kathleen Ferrier Award. The cast also includes Olafur Sigurdarson (last year's unforgettable Falstaff), the young Mexican tenor Joel Montero and respected British mezzo Diana Montague, a dignified Madame Larina in The Royal Opera's new production of Eugene Onegin.
"In the OHP tradition of presenting unjustly forgotten operas," Clutton tells us, "this Wolf-Ferrari opera is the most ambitious work that OHP have ever produced. The largest orchestra, biggest chorus all working on this blood and thunder melodrama of jealousy and passion under the Neapolitan sun."
Performances: July 23, 25, 27, 31, August 2 at 7.30pm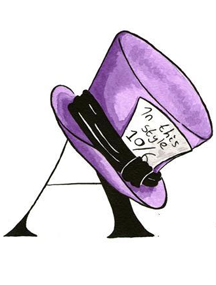 Alice's Adventures in Wonderland
After the huge success of Fantastic Mr Fox, this year OHP has commissioned a new family opera based on Lewis Carroll's Alice's Adventures in Wonderland, with music by Will Todd and libretto by Maggie Gotlieb, a site-specific production, it has its premiere on the Yucca Lawn in July. It is directed by Martin Duncan, designed by Leslie Travers and conducted by Stuart Stratford with a strong cast including the delightful Fflur Wyn, as Alice, with Robert Burt, James Cleverton, John Lofthouse and Keel Watson taking a variety of fantastical roles. Tickets are only £3 for children and £8 for adults.
Peformances: July 20, 23, 27, 29, 30, August 1, 3 at 3pm
In addition to its opera productions, Opera Holland Park has long enhanced the creative and cultural atmosphere of the season with extra artistic events, such as its Words in the Park festival last year or Opera Holland Park etcetera in 2011, and this year it welcomes back The Luna Cinema for three classic films and a night of silent cinema complete with live orchestral accompaniment in August. See website for details.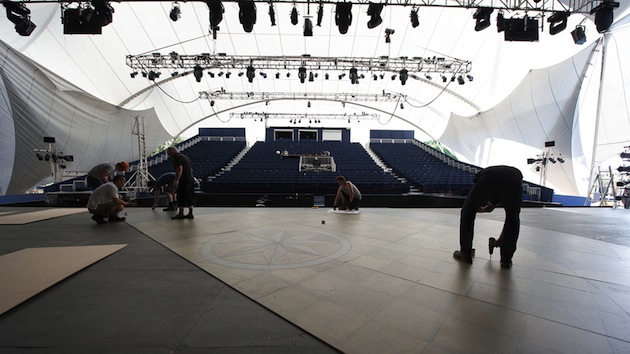 Tickets for Opera Holland Park 2013 range from £12 to £67.50. In addition, the 'Inspire' initiative offers thousands of seats at just £12 for newcomers to opera and there are also free ticket schemes for older audiences (over 60) and for young people (9-18). Tickets for Alice's Adventures in Wonderland cost £3 for children and £8 for adults. For more information and to book tickets, please phone the Opera Holland Park Box Office on 0300 999 1000 or visit the website.