What is the most annoying sound in Edinburgh? Clue: it has nothing to do with football or rugby. You got it? No? Another clue: it can be heard during the day and night? Anything? Okay, final clue: it involves the coming together of two components. No? Fine. I'll tell you, it's the bothersome "flubbb-flubbb-flubbb" of rubber on cobble. The friction alliance of car tyres beating against the crumpled miles of Scottish road.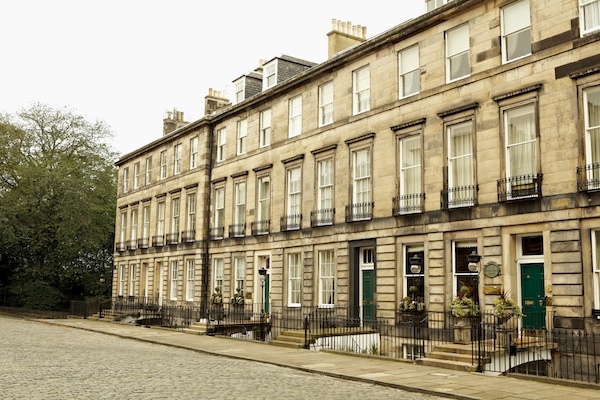 One of the most prestigious of these cobbled arteries is Gloucester Place, where the neo-classical architecture roles out in terraced housing and wide vehicle causeways. At number 10 is Nira Caledonia and Blackwood's restaurant, the former residence of John Wilson (1785–1854), a professor of moral philosophy at Edinburgh University and contributor to Blackwood's Magazine, from which the venue takes its name.
The property is in fact two townhouses, numbers 6 and 10, transformed into a 28-room boutique hotel and restaurant. The dining room is small with a maximum capacity of 20 covers, dark but opulent with dashes of gold that bring together elements of the room, from the soft furnished panels of the cushioned seating to the tawny citrus lighting from a chandelier, the lining of the table mats and swirling gold and black design of the carpet. The tables are polished black marble and neatly arranged. A tall cabinet houses antique books and keepsakes, and a sideboard opposite hosts a colourful example of blue-feathered avian taxidermy within a glass dome. It's the kind of room one might expect to see in Tatler magazine, all gleam and sparkle, carefully managed and classically executed.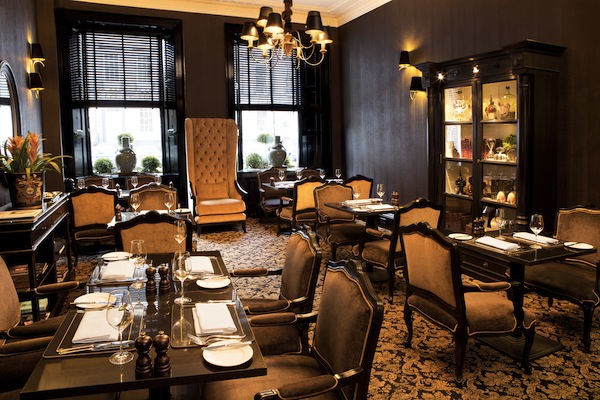 With the introduction of a Josper Grill comes a new menu with a focus on regional produce. Apparently, it's only the second Josper in Scotland. There was a third, but I'm told by the head chef (appropriately named David Scott), through a wry smile, that the restaurant has now closed. Scott tells me that his approach to ingredients has changed since the new arrival; able to accommodate 30 pieces of fish or meat simultaneously, the grills are extremely hot and cooking time has to be altered. Then there's the flavour to consider, which can be held within while the door is closed, allowing the moisture and natural flavours to embody the meat. Scott signals to the arms of his chef whites, saying that he leaves the kitchen after every service with the fragrance of grilled meat clinging to his cottons – which is how men should smell.
Below the border in "Sassenachs" territory, are already a few scatterings of Josper-kitchen action, but with retail prices of around £18,000, don't expect every restaurant to be showing you the thrill-of-their-grill. They are an expensive kitchen aid and in the wrong hands can turn a kitchen topsy-turvy.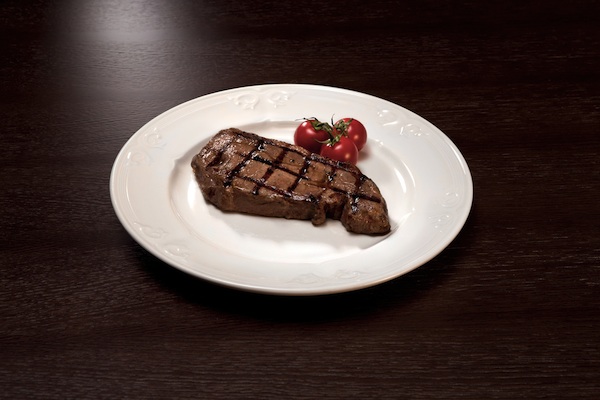 The fanfare of such new kitchen apparatus has heralded the introduction of a new style of preparing food. This is all well and good, but what's being shoved on the grill is of far greater importance. Matured beef from Highland Drovers of Perth, chickens reared at Gartmorn Farm in Clackmannanshire, prawns and scallops from the Isle of Mull and salmon from Loch Duart, sit alongside Shetland mussels and local lamb. Scotland's bountiful produce makes it an accomplished setting for the Josper, and one in which it should thrive.
The mussels arrive steaming from their enclosure and release a fragrant sting of chilli. It's a simplistic beginning, but delicious nonetheless. A pheasant, partridge and pigeon terrine is an example of greater skill from the kitchen, and is served alongside a spiced apple chutney and Scottish oatcakes. The game birds are sourced from poulterer George Bower in Stockbridge, who I'm informed is a long-established game dealer. The subtle combination of the three birds give a gamey richness without being overpowering, however the chutney is lethal in its liberal spicing and glosses over the excellent work of the terrine.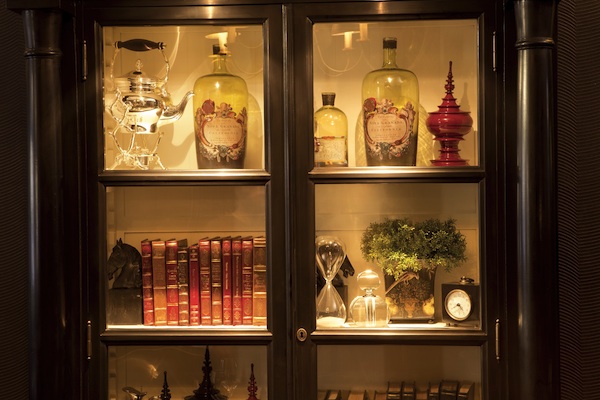 A trio of meats again appear for the main, this time they remain a sum of their parts and not mixed together as a multifarious construction. Fillet steak, pork loin and lamb cutlets are presented as the foremost attraction, an example of regional produce and how it can be worked through the new grilling process.
The delicate lamb cutlet is the highlight of the three, pink enough to please with the slightest of char-grilling on the outside to show Josper-status and impart a distinctive charcoal flavour. The filet was thick-cut and good, hung for 21 days, while the pork loin was dry and tough on the jaw. All were served with small, crispy roast potatoes and wilted spinach dotted with shards of pancetta.
Before bed I indulge further and prop myself up at the bijou bar. The enthusiasm for Scottish produce continues with the hotel's liquor, and a display of over 30 Scotch single malts, including Glenkinchie and Caol Ila. Barman Robbie Douglas pours me a double of something golden and honey-scented. The liquid strips back my throat and I feel the fluid burn hit my lungs. It does what Lemsip and Sudafed can never do, and I slide downstairs to my suite, and into bed; the "flubbb-flubbb-flubbb" of tyres outside running through my sleepy whisky brain.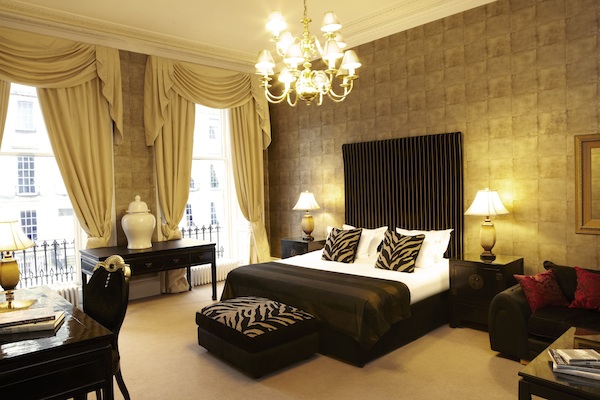 Breakfast in the morning is a wonderful affair of local salmon, freshly squeezed juices and bowls of muesli. Pressure mounts to repress the whisky memories and a Scottish breakfast is recommended. It's an English breakfast with black pudding and potato scones. Each element is clean and well presented, with no trace of grease of fried dripping. The sausage in particular is delicious. It's one of the best breakfasts I've ever had, and what better way to leave Edinburgh for the south?