Tough breaks, being a Copenhagen restaurant.
On the one hand, Copenhagen's food scene. Imagine being a cog in that gearbox. The respect of the international restaurant world; a high-GDP population raised to believe that good ingredients are worth spending money on; all those chefs like Rene Redzepi or Victor Wagman wandering around doing things so seasonal, so attuned to the lay of the land, so sea-kelp-harvested-by-moonlight that it looks like borderline witchcraft.
Sounds dazzling.
On the other hand, Copenhagen's food scene. Difficult, right? You'd have to be amazing just to be average, you'd have to be outright magic to be memorably better than a lot of what's out there. You have to contend with the way that just because people think they want New Nordic dining principles, not everybody's ready to put their money/your pickled bull testicles where their mouths are. And maybe it doesn't help that there's been a boom in stellar street food in the last five years in Copenhagen, meaning people might be less inclined to pay bricks-and-mortar restaurant prices when they can bounce around Vesterbro eating tacos and smorrebrod for four days straight without melting their credit cards.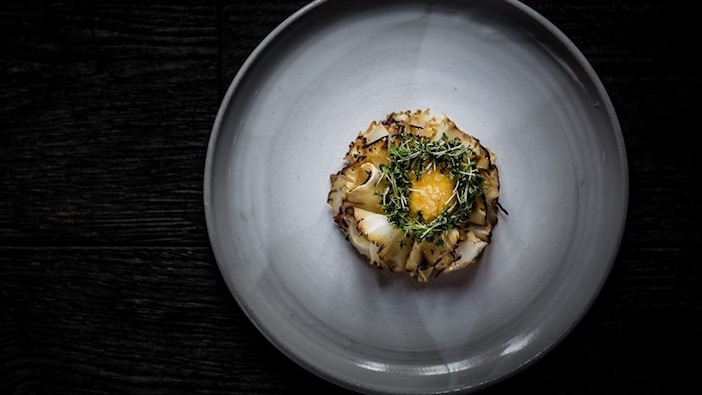 Who'd have the brazen balls-out composure to open a restaurant up against all of that.
It probably helps to be Restaurant Uformel. Probably helps to be the nonchalant baby brother offshoot of formel b, with several years of reasons to be self-assured behind you and a history of already packing out more expensive spaces than this one.
Uformel aims to be the cooler, edgier sibling to formel B's more traditional sheen. In practice that means less formality, but no less lustre: the restaurant's a self-assured, swaggerless thing of bronze and gold and dark furnishings. Staff are fiercely competent and completely casual about it. The music gets turned up a bit at weekends, announces the website.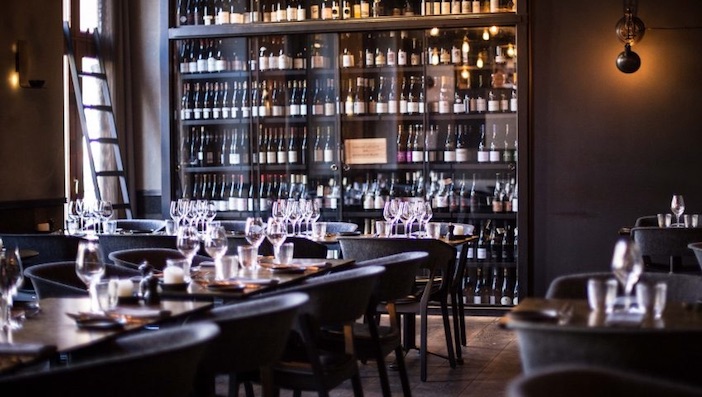 Their short but careful beer list all sits at about the £5.50 mark, which translates to not bad for your average London pub, and comedy-double-take good value for craft beer in a Copenhagen, stone's-throw-from-Tivoli restaurant. It's possible to take a (relatively) cheap path through their a la carte menu: a good range of dishes at under £15 and snacks at less than a fiver. But for the real Uformel experience, there's the helpfully named Uformel Experience: four courses, matching wines, several hours of Uformel's steady weekend evening buzz.
And if spending on tasting menus is your thing, the Uformel Experience's a thing to spend on. Menus change regularly, but this one on our visit, it's all precision and simplicity, no elaborate primping or frills or foams. Trout (cured? We think cured) comes with pickled kohlrabi and horseradish, singing with creamy fierceness. Silk-thin shavings of everything curled together on a plate in a tangle of pale yellow and whites mean each bite's an unpredictable hit of softness or crunch, of sharpness or heat. The beef tartar's built on similarly confusing-compelling lines, a little dome of dried beef tomatoes forming a ceiling over a tartar and tomato centre; rich sweetness blending with the umami meatiness in a blend that's a hair's breadth from being overpowering.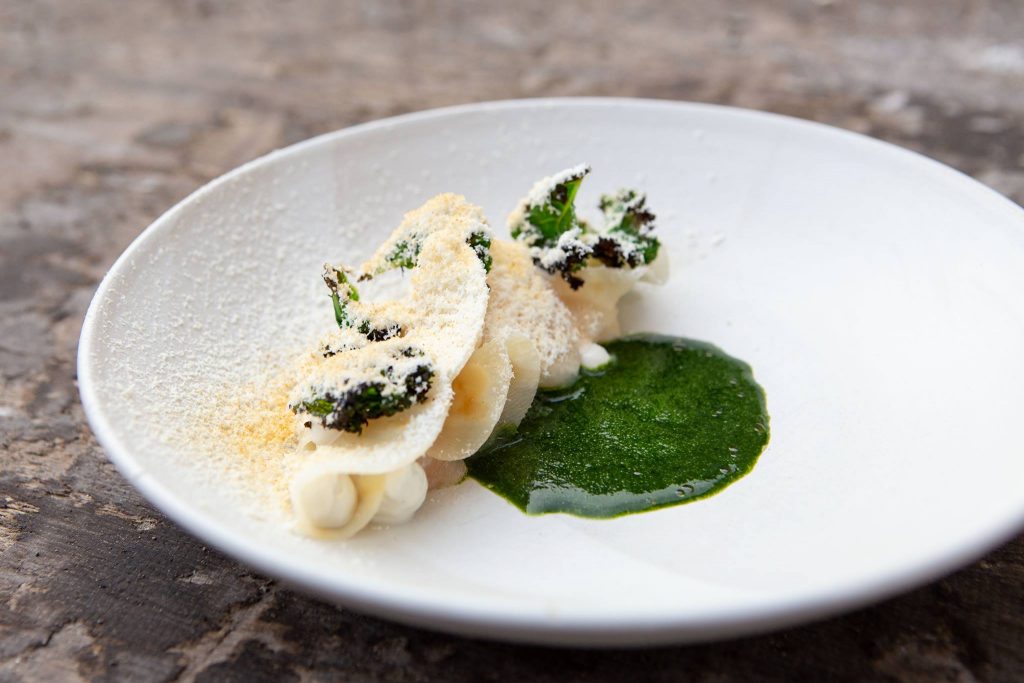 Dessert's a tonka, cream and strawberry trifecta on a nutty, biscuity crumble, like a smuttier version of a granola breakfast pot. This is the only dish we're not convinced by, the sweetness intense and mouth-caking. But three out of four dishes are knocking it out of the park.
This is a city with an enormous number of food distractions and new, alluring restaurants opening regularly. But Uformel manages to dish up an evening so downright nice that we'd neglect those other options in order to make a repeat visit. It's a mammoth feat, but they make it feel effortless.
Restaurant Uformel, Studiestræde 69, 1554 Copenhagen, Denmark. Website. The Uformel Experience is 800DKK (£93) for four courses with matched wine. Photos by Jonas Buhr.