On the well-established hotel strip of London's Park Lane, COMO Metropolitan elbows its way between the high rises of the Hilton, Four Seasons and InterContinental.
It may have the least exhibitionist entrance than its more extroverted neighbours, but what it lacks in opulence it more than makes up for in sleek, sophisticated minimalism. And that is most in evidence in its dining room. I'm not talking about Nobu, but the smaller, more intimate dining room – some readers may remember as Gridiron, or even the Met bar many moons ago – where executive chef Rubén Briones is creating a series of dining experiences over the coming months.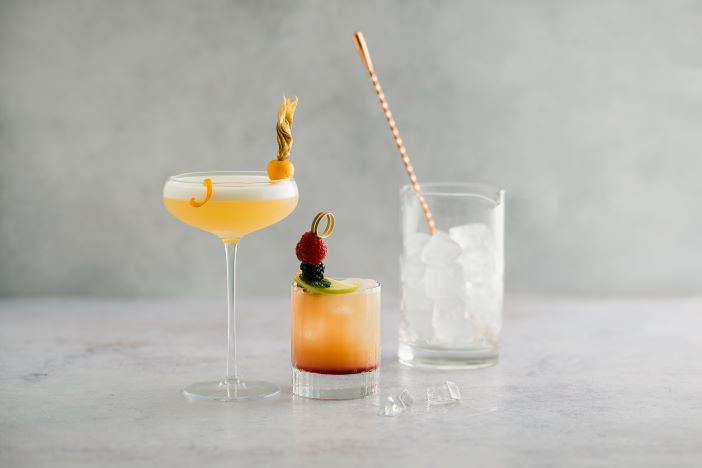 They're billed as pop-ups, but that's to undersell them. These are the culinary journeys of Briones' career to date, beginning in his grandfather's kitchen in Andalucia before his ambition to become a chef took him to Paris, where he trained under one of the founding fathers of nouvelle cuisine, Alain Senderens. A move to London with Jason Atherton at his flagship, Pollen Street Social, beckoned before ultimately joining the COMO group at their property at The Halkin in Belgravia.
The result is a series of three menus, complete with cocktail flights, from the Mediterranean to the influences of seafood on his dishes and culminating in French Bistro classics; Briones' intent is to take guests on a culinary adventure over the course of the next few months without setting foot out of Mayfair.
Kicking off the series, until 6th August, A Taste of the Mediterranean is inspired by the diversity of those regions – from the Golden Horn in Turkey to Morocco and southern Europe – and features dishes close to Briones' heart, but given "a refreshing twist", as he puts it. From Israel, a white bean masabacha with crispy egg suggests a kind of deconstructed hummus, while a mouth-watering Moroccan lamb shank and prune tagine, inspired by a family recipe of his best friend, slow-cooked for 24-hours, is given a tartness with Chinese tangerines. I would have devoured that alone, but room must be saved for a Lebanese labneh cheesecake, with a pistachio crumb base and amarena cherry ice cream so tart it makes your cheeks pucker.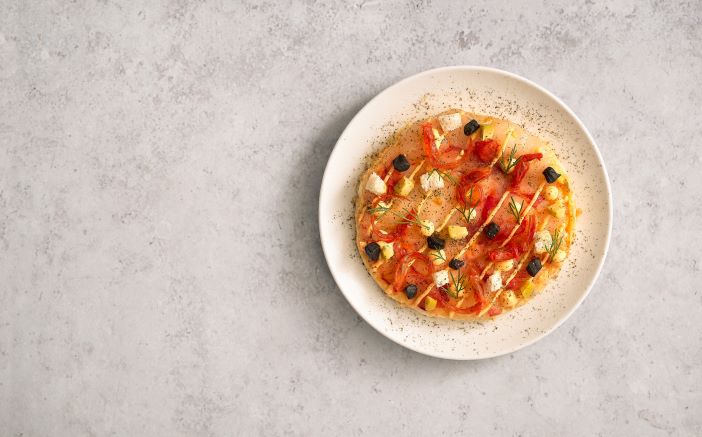 If I'd ended there I'd have left happy, but Briones' next menu suggests a revisit for its inventiveness alone. A Taste of the Ocean, from 18th August to 19th November, leans on his Asturian heritage, a Spanish region known for its incredible seafood. Oysters with 'Gazpachile' dressing, daiquiri apple and coriander shows far more can be made of oysters than shallots and vinegar, but a potato salad topped with a carpaccio of carabinero shows its own mastery.
Carabinero prawns are a far more than, simply, gambas. Marinated slivers of these are layered over a disc of smooth potato salad for an eminently enticing appetiser before a Galician dish of grilled octopus and cassava features his mother's favourite dressing of a chorizo and tomato vinaigrette. A word, too, about the wine. The seafood menu in particular is designed to be paired with glasses of Taittinger, from the house's signature cuvée Brut Réserve to the prestigious Comtes de Champagne Blanc de Blancs.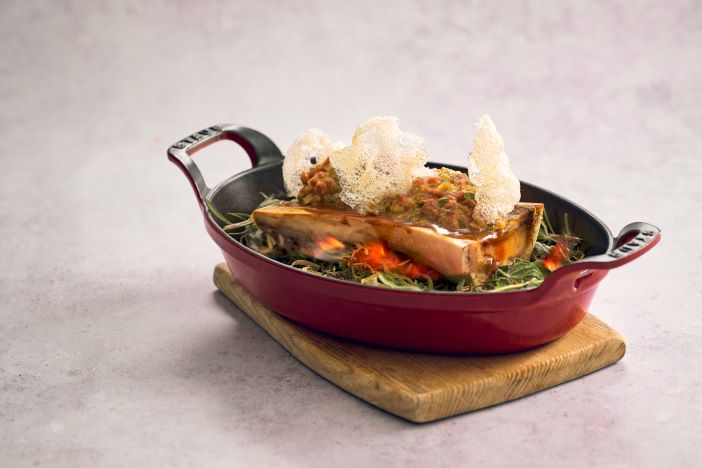 Rounding off the series, in November and December, comes a warming wintry flight of comfort food with A Taste of Le Bistro. Having learnt the ropes of the job under the supervision of legendary chef Alain Senderens in Paris, Briones is well-versed in preparing French classics. Bite-size foie gras and brioche sliders with caramelised onion and Perigord jus demonstrate his nouvelle cuisine credentials but, proving it's about more than just culinary flourishes, are takes on thick, sweet boeuf bourginon with truffle pomme purée, and steak tartare, served on the bone dressed with marrow jus and beef 'scratchings', giving a richness to a menu that would make any Parisian head turn. And he's barely in his '30s.
With a line-up like that, clearly what's going to be challenging is which menu to go for.
A Taste of COMO can be booked on Thursdays and Fridays (6.00pm to 10.30pm) and on Saturdays (12.00pm to 2.30pm and 6.00pm to 10.30pm). For more information about each pop-up, or to book, please visit www.comohotels.com.