Bellamy's is named after the club in Evelyn Waugh's Sword of Honour trilogy. And, certainly, it has cultivated that clubbish feel. It is an elegant space with impeccable service and attention to detail and it wears its excellent culinary credentials with an understated charm.
Unsurprisingly, it has a very loyal following and, on the night I visited, there were large celebratory parties of diners, often with an older generation introducing the younger ones to the joys of the place. Many were clearly regulars, some of whom eat here on a weekly basis. It is rumoured to be the Queen's favourite restaurant. And there are, they say, even those who turn up daily. So, there we are – a club without the sub.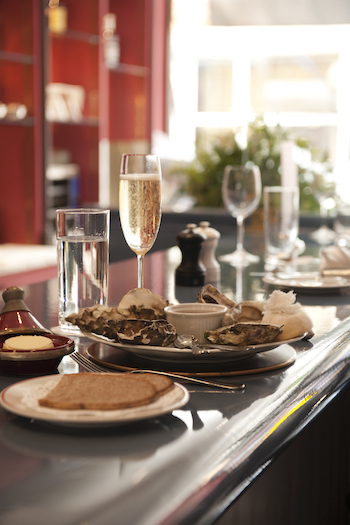 Even on my first visit, though, there was a warm welcome with staff who achieve with ease that precarious balancing act of attentiveness and discretion. While studying the menu, I was told the roast grouse was not available. At Bellamy's they liken the tenderness of their grouse to putting a knife through butter. But by mid-October, the grouse were getting a bit long in the tooth (or would that be the beak?) so too tough for the elevated palates found here.
Tucked away in a quiet street behind Berkeley Square, the Oyster Bar fronts the space and in the daytime offers not just oysters but light meals (shellfish cocktails, sashimi of tuna, cold poached salmon). At night it's a cocktail bar serving classic cocktails. In fact, the whole place is a bit of classic. Unswayed by fashion, Bellamy's is the epitome of the Franco-Belgian brasserie, with renowned signature dishes and a resplendent all-French wine list. You'll find no faddy menus here. They know what they do best and they stick to it.
As do the staff. Bellamy's is unusual in having had – for all of its 17 years – the same patron, old Etonian Gavin Rankin (who ran Annabel's, a rather different kind of club); the same chef, restaurant manager and assistant restaurant manager. They know of what they speak. So when I chose the Iced Lobster Souffle as my starter, it was praised as a wise choice. In fact, it's listed as one of the "Eight Best Shellfish Dishes in the World" by no less than National Geographic Traveller.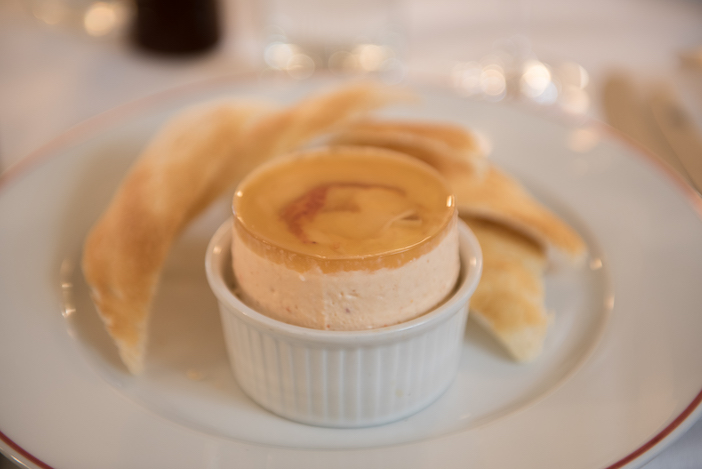 It was served with slivers of Melba toast though it was so delicious I would have happily sat and eaten it with a spoon. My companion, the Major, was delighted by his Sashimi of Yellowfin Tuna (I think that wasabi packed a surprising punch, too).
We'd started off fishy and we decided to stay that way. It's not that Bellamy's don't have good meaty offerings (Entrecote of Baynards Park Beef with pommes frites is always on the menu, for instance). It was simply that the fish sounded so good. So I went for the Grilled Tuna (as tender and delicious as such a meaty fish can be) while the Major was blown away by his Dover Sole with Pommes Vapeur.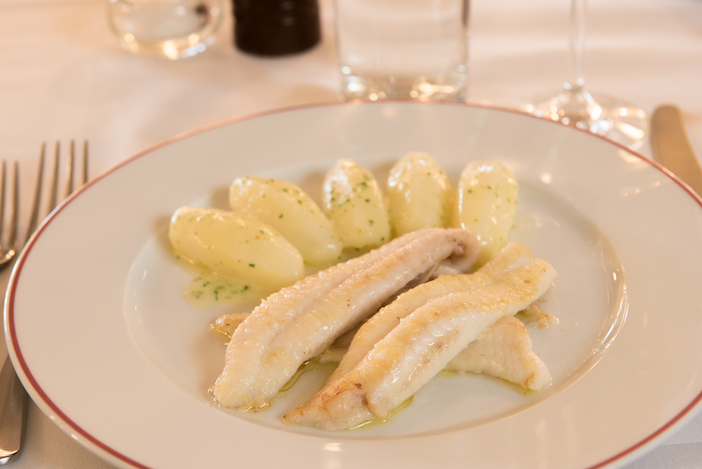 It was all washed down with a Chablis (Domaine de Chantemerle Adhemar et Francis Boudin) – a perfect match, the suggestion of Gavin Rankin – from the excellent wine list. This is all French, as I mentioned earlier, though a Prosecco does sneak its way in among the Champagnes. Many of the wines are available by the glass and there is also a Reserve du Patron list with a selection of exceptional bottles that are only available in small quantities and this is really worth a look if you want something more unusual.
There are some classic dessert wines, too, to go with the classic desserts. The Major had Marina's Chocolate Cake (made by Rankin's  mother). I hardly ever have a pudding but, everything having been so good, I pressed on and had a delightful Tunisian Orange and Almond cake with salt caramel ice cream. It was worth it.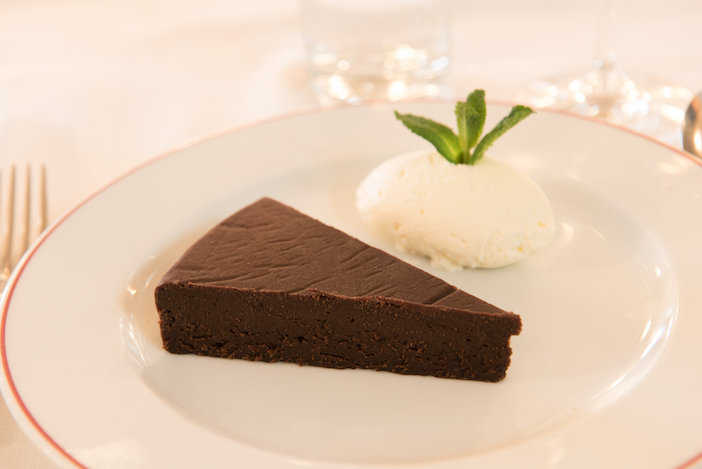 Franco-Belgian brasserie – isn't that like stepping back in time? Yes, but in the best possible way. Bellamy's has not just wonderful food but the most intimate, laidback atmosphere. Relaxed fine dining doesn't happen often. It's a difficult act to pull off but it seems to happen here with the greatest of ease. Perhaps 17 years of practice help. Whatever the reason, Bellamy's works. I can certainly see how this place could become a bit of a habit.
Bellamy's, 18 Bruton Place, London W1J 6LY. For more information, including menus and bookings, please visit www.bellamysrestaurant.co.uk.