When a new restaurant opens in St James, critics from leftie-communist-vegetarian newspapers sigh heavily; they reach for the thesaurus to find a superfluity of words to describe what was an overpriced, mediocre meal aimed at silver-haired art dealers who are more concerned about pleasing their mistresses than what is on the plate or how much it costs. And although I wouldn't describe myself as a leftie-communist-vegetarian, I'd have to agree that costly, middling restaurants are not an asset to the London dining scene. Gladly (or sadly, for those who like a rant), Boulestin is going to deprive us of our self-righteous diatribes against the bourgeois machine; this restaurant is everything you would expect it to be, and a lot of things you wouldn't.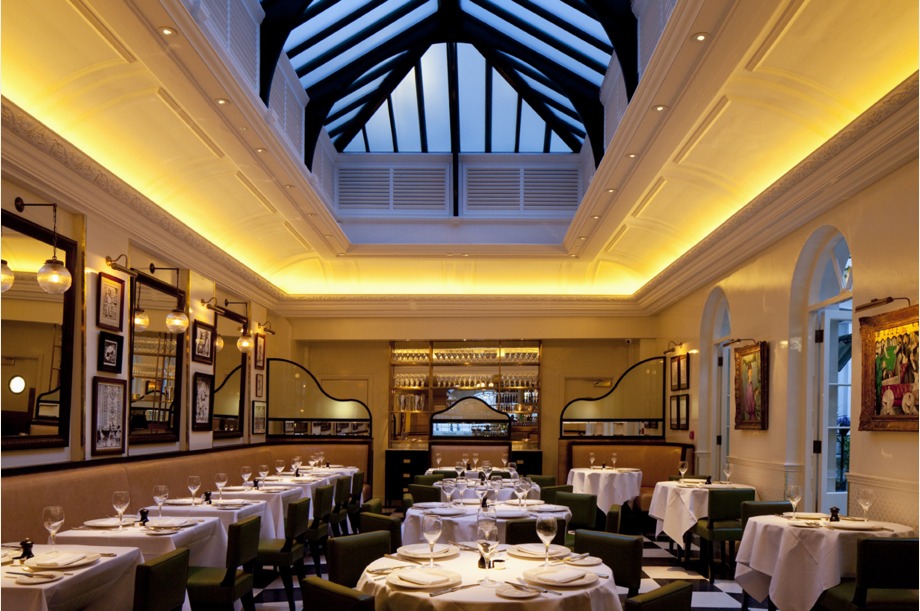 Named after Marcel Boulestin whose 1925 London restaurant was a gluttonous temple of French gastronomy amidst a world struggling to feed itself in the grip of the Great Depression, this slick, modern incarnation could be seen as another fingers-up to economic hardship. But here's what you didn't expect: Boulestin is reasonably priced. You wouldn't think so given its location in the heart of St James just a grenade's lob from some of London's most revered private members' clubs and exclusive gentlemen's outfitters. Walking into its subdued, elegant dining room, beautifully decorated – fresh, airy, yet softly lit and deceptively cosy – one feels as if one should be planning a bank heist before daring to open the wine list.
Yet starters dance around an average £9.60 price point, while mains pirouette around the £22 mark. They also have a pre and post-theatre menu offering two courses for £19.50 or three for £24.50. Wines are not extortionate either – you can call off the bank job; we enjoyed a delicious Languedoc Cab Sav for a mere £23. And if you still don't think they're offering value for money, you can eat in their 'Café' section at the front, offering yet another menu with mains in the region of £10 to £15. Surely, then, the food will be a disappointment and the portions will be so small that one will need a microscope to navigate one's knife and fork around the plate? Not so…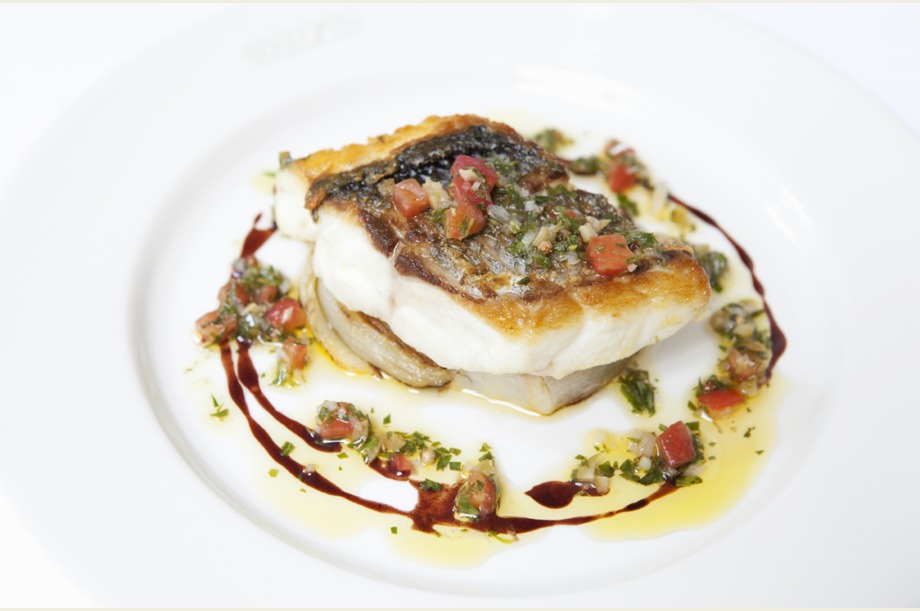 Her Ladyship's generous starter of four plump scallops with butternut squash, pine nuts and sage was so mouth-wateringly perfect that I didn't even get a look in. My traditional French fish soup with rouille, gruyere and crutons was flawless, as good as anything you'll find at J. Sheekey, which is my go-to restaurant for a good fish soup. I now have another.
A main of roast venison with a sticky, shiny Port jus, beetroot and a side of silky smooth pomme pureé was the sort of dish you'd see Michel Roux Jnr eating on Professional Masterchef and commenting, "Now that is a delicious plate of food. Magnifique!" Meanwhile, Her Ladyship's roast partridge with red cabbage, bread sauce and game chips was another bastion of traditional cookery and well sourced ingredients; the bird didn't put a wing wrong.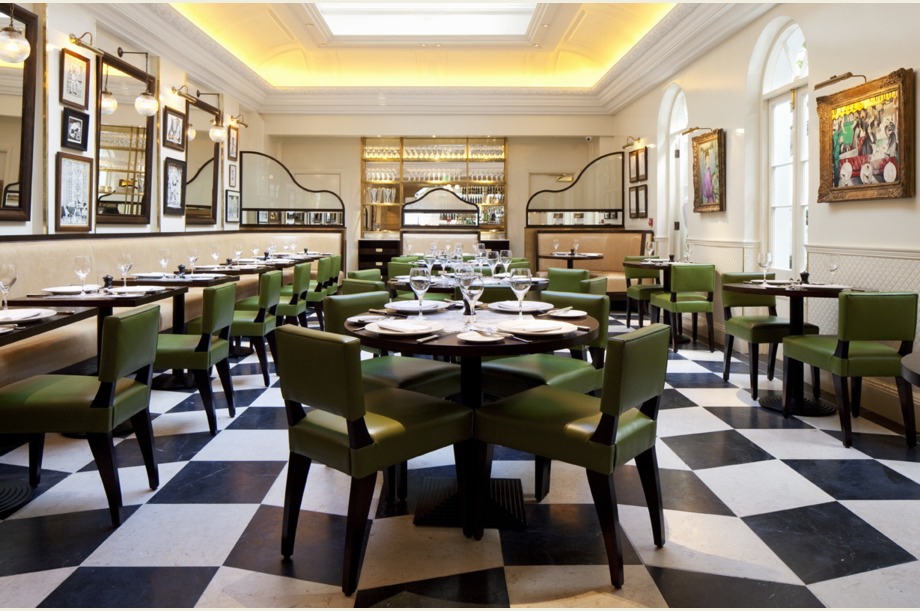 Desserts, as one would hope after such a great preceding starter and main, were exemplary. A light and zingy lemon tart with a perfect pastry base, and a generous helping of passion fruit pavlova that wouldn't look out of place in a Parisian patisserie.
All around us, silver-haired art dealers and their companions laughed, imbibed and indulged. On another table, a man sat alone, stony faced and deep in thought over a steaming cassoulet. On our way out, a young couple were sat in the window of the Café section, smiling widely and relishing a post-theatre meal. If I hadn't known that Boulestin was new, I'd have thought it was a St James stalwart with a regular following of locals who dined there religiously at least once a week.
Boulestin is a great restaurant, a superb restaurant. In fact it's now my favourite restaurant in St James. They even have a vegetarian section for those leftie communists who don't partake in the joys of the flesh. On the menu there is a quote from Marcel Boulestin himself: "Take an interest not only in the eating, but in the cooking of your food." Long may they uphold that mantra, and long may they last. Vive le Boulestin!