It's less than a month to go to 12th April when life should start (at least a little bit) to resemble something like normal. Pubs and restaurants will re-open their gardens and we'll all pray for decent weather so we can go and sit in them. That is, of course, those places that have survived the lockdown and, sadly, many will not have done.
One, however, that will not only be re-opening but expanding is Cinquecento. It already has two restaurants, one in Chelsea and the other in Portobello Road. Its new one will be opening in Notting Hill Gate on 12th April when the government fires the starting gun and it will, like its Chelsea venue, have al fresco dining. I, for one, can't wait. In fact, I didn't – I had a sneak preview of what's on offer because the restaurant is delivering (via Deliveroo and Supper) pretty much its full menu to your door.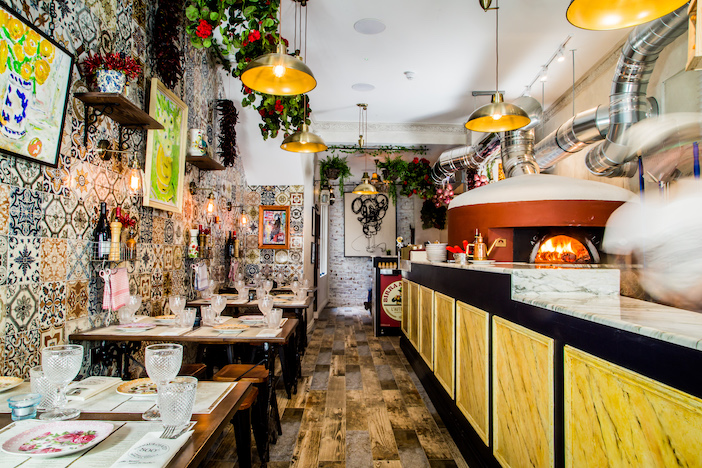 Cinquecento are, of course, best known for their posh pizzas and use high-quality fresh Italian ingredients to get that authentic "just like Nonna used to make" result. So, Fior di Latte mozzarella, San Marzano tomato sauce and stone crushed flour – the dough is fermented for 48 hours and is gentler on the digestive system. The pizza menu is, as you'd expect, extensive and Head Chef Emanuele Tagliarina's signature pizza is the Romagnola (roses of mortadella on a pistachio pesto base with buratta. The meatballs are a big favourite, too.
So, the Major and I pored over the menu for quite a while. In the end, I went for the Capricciosa (I can't resist artichokes) and the Major for Bosco, probably because of the wild mushrooms. They were both delicious, with a super-thin base and a light-as-air charcoaly crust – important factors if, like me, "normal" pizzas leave you feeling uncomfortably bloated.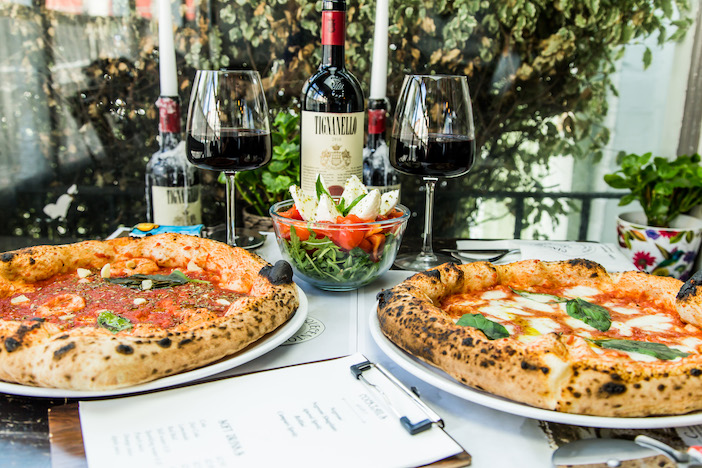 It also meant there was room left for a little something else. I had the tiramisu (who could resist?) that was full of dark chocolate and coffee flavours and the Major went for Torta di mele, a traditional apple cake with cinnamon and icing sugar. (He's a man with a sweet tooth.)
We had also ordered starters but decided we couldn't actually manage these as well and it was better to leave them to the next day. Besides, aren't leftovers better than the original? So, we got to enjoy the delights of Cinquecento twice; Tagliere Vegetariano – grilled vegetables and cheeses with Cinquecento's artisan bread – and bruschetta with gorgonzola and noci, topped with walnuts, figs and truffle oil. A perfect lunch.
In the meantime, start praying for that fine weather. Because this will surely be the spring of al fresco dining.
Cinquecento Pizzerias are located at 1 Cale Street, Chelsea, SW3 3QT, 233 Portobello Road, Notting Hill, W11 1LT and 115 Notting Hill Gate, Kensington, W11 3LB. For more information, please visit www.cinquecentopizzeria.com.