"This is the best thing I've ever eaten," strong words indeed for someone who's been personally fed by Heinz Beck at The Lanesborough, but then Lady S has never been one to sit on the fence where great food is concerned. "In that case, you'd better share it with me…" Alas, I was too late, the arancini was snatched away, guarded by a wild beast whose life clearly depended on eating the entirety of it. "Fine, but don't expect ANYTHING from my order," I mumble while hunkering down for a game of food envy and 'I told you this would be wonderful' tit-for-tat.  A game I intended to win.
Como Garden, on a busy, vibrant corner of Kensington High Street, is a combination of home inspired cooking, lively atmosphere, and family passion all set to a backdrop of classical Italian décor. It's a mix of locals looking for a place to eat well, chat and socialise, foodies coming to see if the arancini really is 'the best thing' and a good smattering of families where the friendly, welcoming atmosphere reflects that of restaurateurs Arian and Alberto Zandi, whose own family values have shaped their ethos and, of course, their food.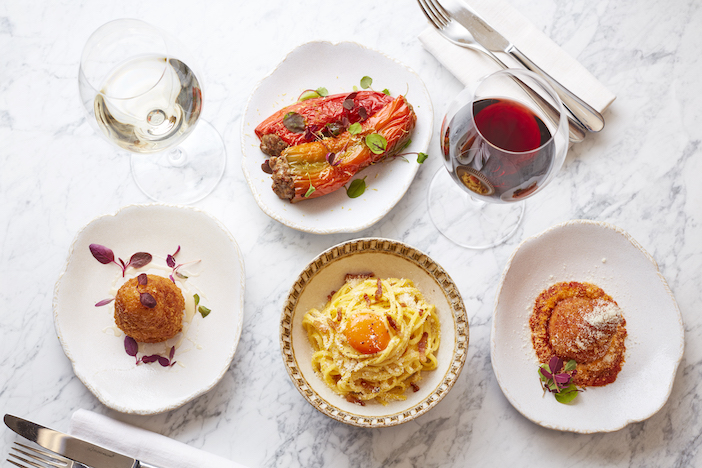 The menu is liberal with its approach to dishes landing directly from the kitchen of Mama Zandi, while the guiding hand of their executive chef keeps a knowing, experienced eye across the rest.  The dish Oven Baked Stuffed Red Pepper is personal to Livio, a direct recipe from Mama Zandi, and along with the Aarancini, should be added to your list of must-haves.
When you chat with the brothers you start to get a feel for how they combine their love of food with the rich tapestry of dishes right across Italy, "For Como Garden," Arian tells me, "we wanted to bring a mixture of traditional Italian dishes from regions that were both mountain-based and seaside, as well as designing our own special modifications. This is what allows us to attract a variety of customers, from families that target a more traditional Italian experience, to a younger crowd that seek something different."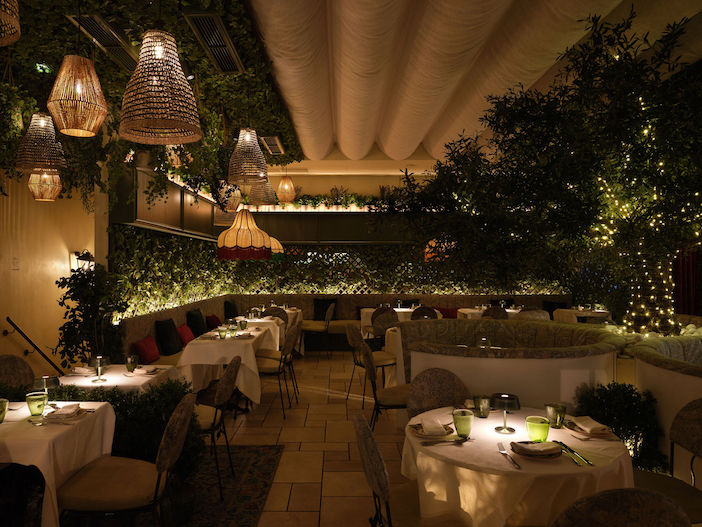 And that mix really adds a fun and authentic feel to restaurant. Three generations of excited diners sit across from us. The rambunctious kids have clearly been briefed on the levels of passion and expression required to dine here and have no problem sharing (or is that stealing) from each other – I take note of their technique, it might come in handy when dessert arrives.
But before dessert, we must dine! Giuseppe, our front-of-house maestro, is looking after us, and doing his bet to sate Lady S's unbridled desire to eat only the very best. As we chat through the menu, I quiz Giuseppe on his favourites. Perhaps I can get the inside line and defeat my arch rival? 'Do you have a favourite?' He has many, but his preferred choice this evening is the pumpkin and sage tortellini with pine nuts. 'It has several elements that make it interesting, ranging from varying textures, intense flavours, and colours'.  Duly noted, Giuseppe, duly noted.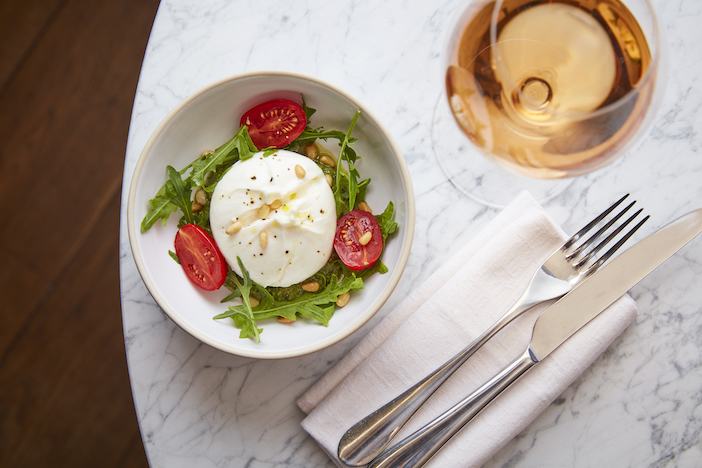 We charge forward ordering the deep-fried, well-seasoned courgette sticks and warm home-made bread with olive oil and a rich balsamic vinegar, which kicks off our Zandi adventure in style. The courgette is just crispy enough without over cooking the little green batons. Burrata, rocket and cherry tomato salad offer a lovely refreshing riposte, and of course, we have the arancini – or more accurately, Lady S has the arancini. Crisp cones of beautifully prepared rice with parmesan and fontina cheese and a drizzle of something slightly sweet – I'll keep that sauce a secret, ask about it when you try them for yourself. I comfort myself with the warming seasonal carrot soup with parsley and a drizzle of oil, which dances with the bread and goes some way to alleviating my jealousy.
Some may think that would be enough – and to some it would, but no. We're here to test the menu the way Enzo Ferrari designed cars – vigorously and with unbridled passion. Completely ignoring Giuseppe's earlier recommendation, I opt for the  lasagne which arrives in an iron baking tray. Aromas of rich beef ragu, cheese and pasta convince me I've chosen wisely.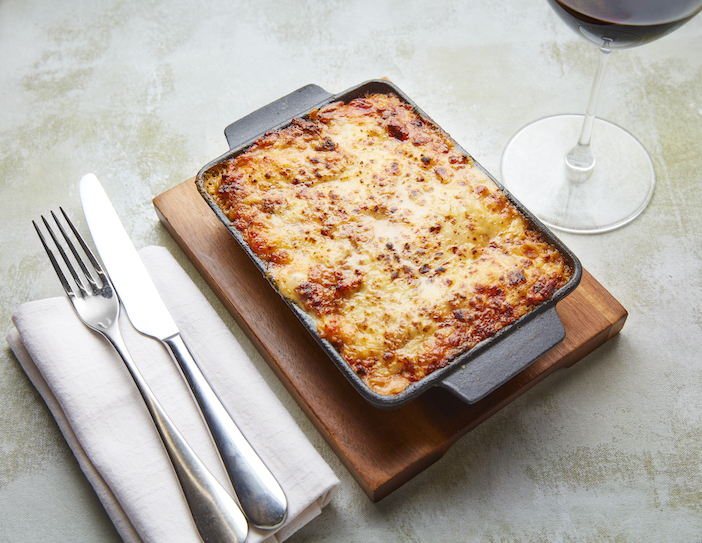 Conversely, Lady S eyes the truffle and parmesan tagliolini. As she starts eating the expressions and occasional noises signalling her approval tell me I might have the moral victory here, but probably only that. Regardless, the lasagne is delicious, although I made the error of not taking into account dessert.  There's only one choice for Lady S, the Tiramisu, which I hear on good authority was delicious. I politely decline, preferring to revel in the afterglow of the pasta, and contemplate my next visit where dessert and Giuseppe's recommendations will be taken very, very seriously.
I realise the game is lost, although I had at least a minor, moral victory with the lasagne. But praise where praise it due and in this case both Como Garden and Lady S have come out the clear winners. If it's a quick tapas-style bite with a glass of wine, or a family reunion that takes all evening, you can find both here via tasty, traditional, tantalising family inspired tapas and classic Italian fare. Buon Appetito!
Como Garden, 37-45 Kensington High Street, London W8 5ED. For more information, and for bookings, please visit www.comogarden.co.uk.
Photos by Jack Hardy