The sudden spring weather couldn't be more timely. Let's face it, we're all desperate to be eating out again, but the emphasis is on the out. We are still outdoors for the time being and, while there were a few hardy souls photographed braving sleet and snow on 12 April, it's not really ideal. I did the local pub lunch on Day One of our (comparative) freedom and that was fine (thank God for the winter coat and boots).
It's just not the same, though, as fine dining bathed in sunshine. Luckily, this is precisely what was on offer when I had lunch at Hide in Piccadilly, opposite Green Park. Normally, Hide has restaurants, bar and private dining over three floors, reached by their astonishing organic wooden stairway. Nowadays, though, they have a simple pavement café – but with no slacking in the kitchen.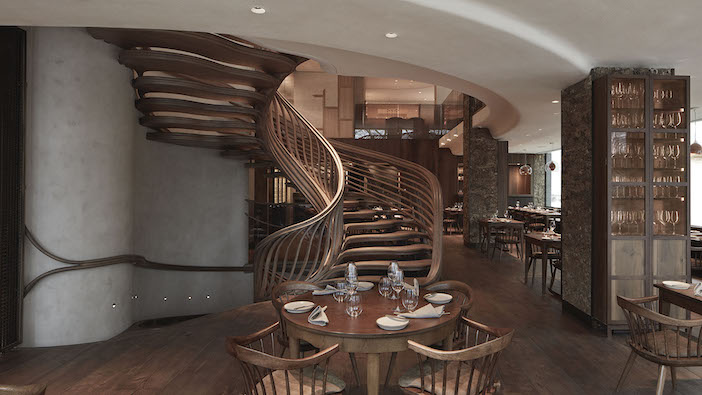 Hide is the rather brilliant pairing of chef Ollie Dabbous with Hedonism Wines, whose award-winning shop is around the corner in Davies Street. To say their list at over 10,000 wines and spirits is extensive is putting it very mildly. It is the most extensive, in fact, in Europe and second in the world. If you can't find a wine here, it's unlikely you'll find it anywhere. And any bottle they have in the shop can be ordered in the restaurant.
Dabbous opened his first eponymous restaurant in 2012 to both popular and critical acclaim (including a Michelin star). He closed it in 2017 to open Hide, in collaboration with Hedonism. Dabbous believes in high quality honest ingredients: "The food I cook is entirely product driven," he says, "taking the very best ingredients, questioning why we like them, and then highlighting those qualities in the most organic, restrained manner. It is food that respects the integrity of the ingredient and the toil that goes into producing them."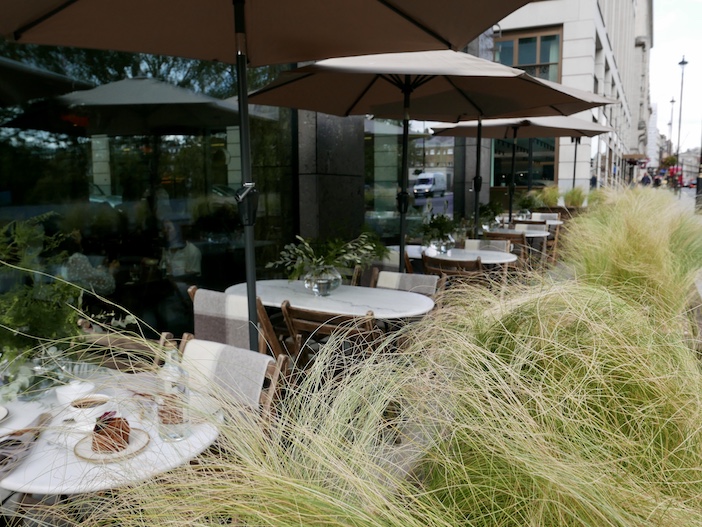 Hide got him his second Michelin star less than six months after opening and, believe me, you can tell. So on a gloriously sunny April day (heaters and rugs are available on less clement ones), the Major and I tackled Dabbous' latest fascinating menu. Breakfast, lunch and dinner are available at Hide, as well as "grazing" – very tempting with such dishes as home-cured charcuterie (goose with sage and fennel, pork with fennel seed and black pepper, Herdwick lamb with rosemary) with freshly baked bread or soft-shell crab tempura with Thai basil and green peppercorns. Ideal for groups (remember them?).
We were here for lunch, though – but what to choose. This is not a hugely long menu but it is full of temptation. The Major had quickly decided on fresh linguine with Brixham crab, garlic and parsley for his starter. I hovered over blue prawns with ripe avocado with a chilled broth made from the shells but plumped for toasted green and white asparagus with warm hay buttermilk and a soft-boiled egg. Both were good choices. My white asparagus had a deliciously smoky taste and a perfectly boiled duck egg sat on a bed of nuts.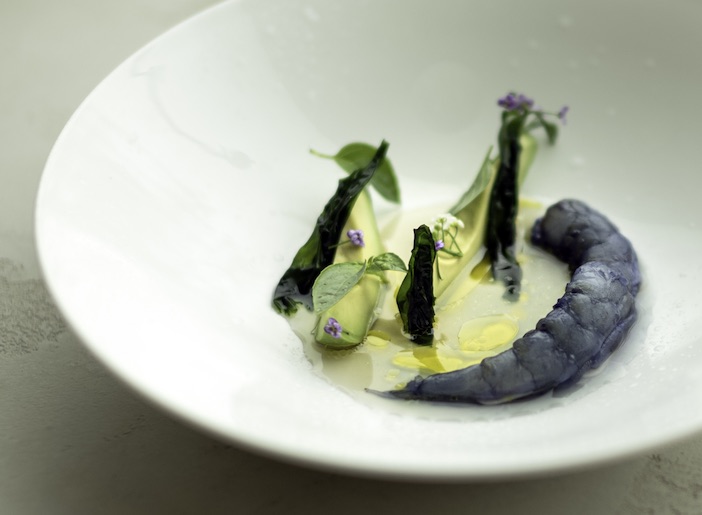 Our knowledgeable wine waiter had recommended we share a half bottle of La Doucette, a Pouilly Fume, as it would fit both dishes. And this is one of the strengths of Hide. While the service is unobtrusive and gives you only the information you personally want, it can also suggest unusual wines and pairings, creating a flight of wines for each diner from a remarkable cellar. (He'd also recommended a glass of the house champagne poured at the table from a magnum – who could say no?)
For our main courses, the Major chose roast Herdwick lamb (cooked two ways) with spring vegetables and clover. I again dithered. Would I go for the halibut with globe artichokes? No, I decided on Bulgogi glazed Iberico pork with spring onions and white miso – partly because I didn't know what Bulgogi was and was anxious to find out. It turns out it's a marinade composed of garlic, sugar, sesame oil and soy sauce among other ingredients. It turns normally pale pork as dark as beef and is just divine. Our wine waiter, Babido, suggested Riminat Primitivo for me as the pork needed something pretty big while the Major enjoyed his St Emilion Grand Cru, Petit Cantenac.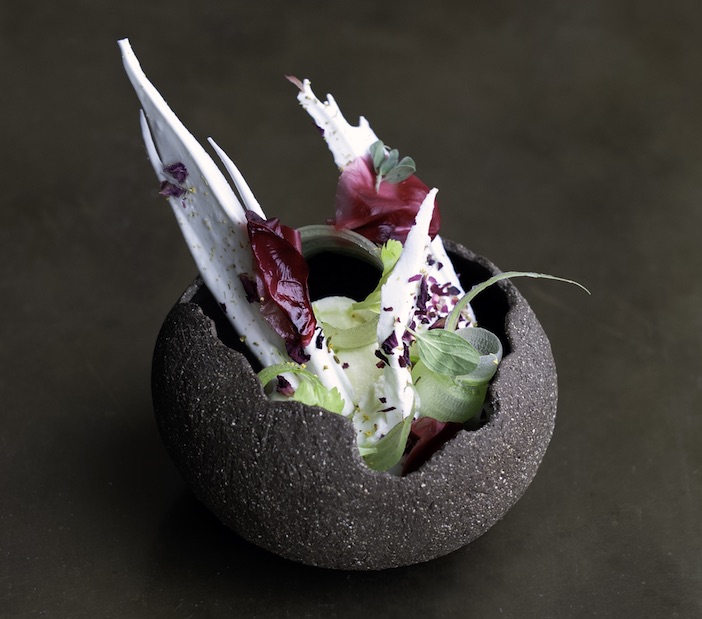 Was there room for another course? Not really but we felt we really should try. The Major's ripe Gariguette strawberries and sweet woodruff ice cream reduced him to variations on the theme of "Mmmm". He later explained that the ice cream was so light the sweetness of the strawberries shone out. Meanwhile, the sweetness of my marjoram ice cream with its thin wafers of meringue and rose petals was cut through by shavings of celery. A light and clever flourish to end the meal.
Impressed? I was, but it's not just the food and the wine. It's the ambience, too, relaxed and leisurely despite that punctilious service. Clearly, this isn't a lunch you'd have every day but, for something a bit special in our deprived locked-down times, it's a delight.
Hide 85 Piccadilly W1J 7NB. For more information and bookings, please visit www.hide.co.uk.