In a week in which the Spanish government is being shaken by a major corruption scandal, it is refreshing to find that Spain can still be imagined as a place of pure ideals. In La Turista: Café Duende, Moro's small next-door sibling Morito becomes the unlikely stage for an immersive theatre and dining experience set against the backdrop of the Spanish Civil War. Through food, music, and theatre we are transported to Madrid in 1938 to celebrate the art of resistance.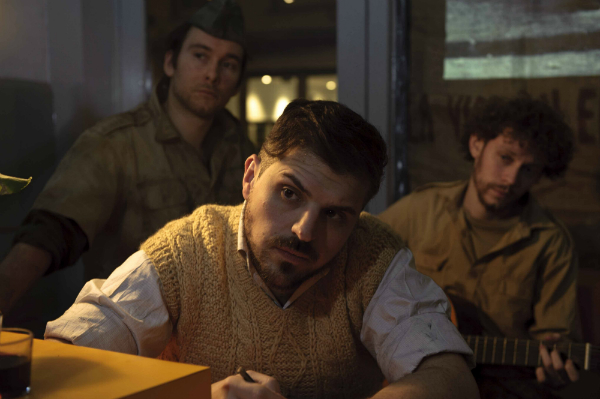 In many ways Morito's collaboration with theatre company Hobo has all the right ingredients. Café Duende brings together a collection of nameless characters – poet, soldier, hostess – who speak through the voices of writers gripped by the mysterious power of duende: an elusive force that inspires a heightened state of creative expression. Fragments of Hemingway, Neruda, and Lorca are stitched together and complemented by a bucolic menu, paying homage to Spain's rural landscape, food, and spirit of defiance. However, by the time I stepped out of Café Duende and back onto Exmouth Market, I felt slightly puzzled by its concepts and longed for a little more substance.
On arrival, we were warmly welcomed into Café Duende's world with the strum of a guitar and the incredible flavour of smoked almonds. The audience in this intimate space appeared excited to be part of the experience, wearing red and black berets to join in the revolutionary mood. The Civil War context was underscored with iconic frames of reference such as "La Pasionaria's" famous battle cry ¡No Pasarán! and Robert Capa's "The Falling Soldier". However, the rationale behind other choices was unclear. Whilst projections of Miró's early paintings of rural Catalonia served to contextualise the humble food – but perhaps not Madrid – the incorporation of "The Escape Ladder" was baffling. Painted after the Civil War when the artist was fleeing the advance of Nazism in France, director Jamie Walker's appropriation of the multipurpose ladder metaphor seemed too opportune.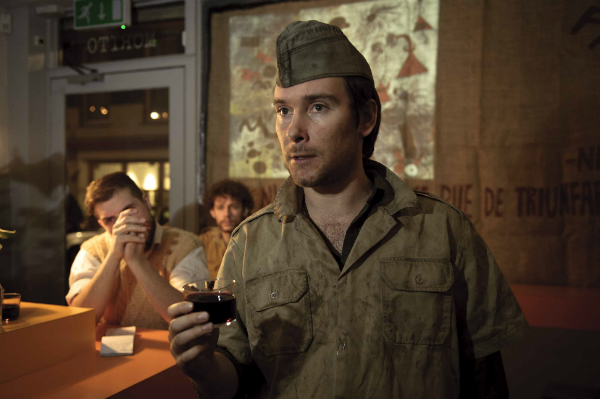 Similarly, why include a dish of Persian origin in a menu hoping to evoke a Madrid in which food rations were the norm? The beetroot borani was creamy, sharp, and delicious, but introduced after references to the 'leather ocean' that is 'Castille's dry face' it confused the associations that it hoped to spark. Like the piece's imagery, this dish is a popular choice that favours convenience over narrative coherence. It ultimately proved frustrating, disrupting the imaginary journey by calling attention to a lack of complexity in its conception.
There was, however, much to be savoured at Café Duende. If the dramatic excursion did not come through fully, there were moments of great emotional depth. Neruda's anguished lament that "there is in my heart so much mourning and so much death that is like a forest drenched by the blood that killed their smiles" dealt an intense punch, whilst Lorca's observation that "a dead man in Spain is more alive as a dead man than any place else in the world" pointed to the power of the dead to speak beyond language, reminding us of the war's criminal legacy. The performances, too, were straightforward and solid. With no clear narrative arc onto which to hang, the young cast avoided sentimentalities, navigating the uneven script and troubling intimacy with a relaxed charm.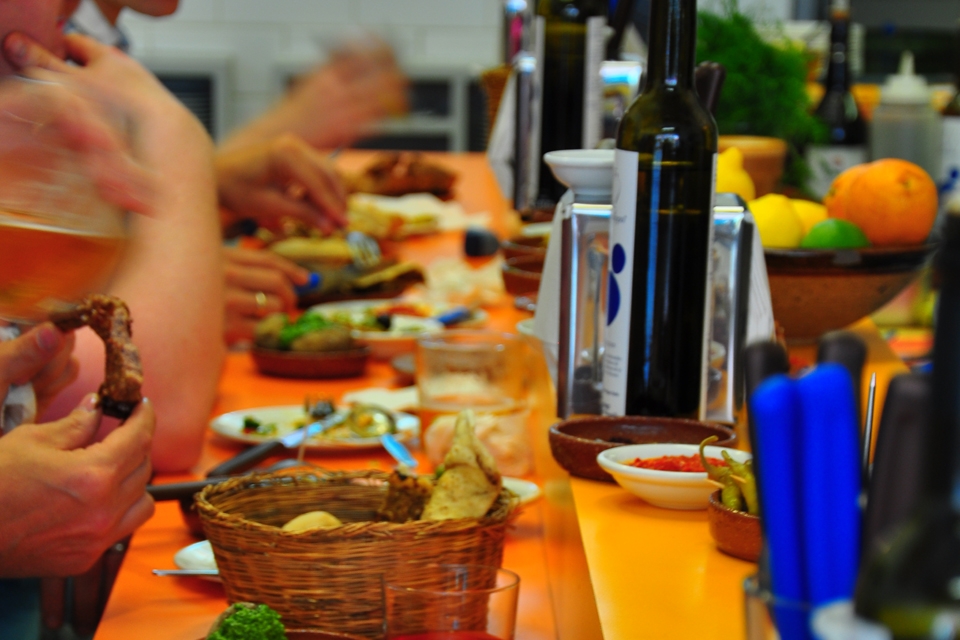 The tidy intervals that broke down the performance also facilitated its digestion, making way for the sublime food. A rabbit stew in an aromatic citrusy base was tender and subtle. Its dark, rich sauce clung like the drama should, giving rise to dreams of orange-blossom and, for the first time, matching the evening's ambition with its execution. For dessert, a toasty, mahogany sherry was paired with a moist walnut cake whose light and nubbly sweetness somehow alleviated the drama's bitter sting.
It was difficult to leave Café Duende without feeling Morito and Hobo have missed a trick. The Spanish Civil War is a compelling theme around which to structure a dining experience, but this production didn't fully evoke the sense of history unfolding or reveal the profound impact of individual choices. There was an uneasy compromise here between drama and dining, which hadn't quite found their balance. Was it an enjoyable experience? Absolutely. But a little more originality and daring is required to turn this tasting menu into the treat it deserves to be.
Morito,  32 Exmouth Market,  EC1R 4QE. Tel: 020 7278 7007. Website.
For more information about the Hobo Theatre, visit their website.