Whether it's gorging on hot cross buns and Simnel cake for Easter, tucking into neeps and tatties on Burns' Night or seeing in the Chinese New Year with spring rolls and a few glasses of Jiu, I'm never one to turn down a food-related festival – religious, nationalistic or otherwise. So when I received an email about a tasting menu offered by Covent Garden's Moti Mahal restaurant to celebrate Diwali, the Hindu festival of colour and light, I was glad to fill the gap in my culinary calendar between Bonfire Night (which calls for toffee apples and hot toddy) and Thanksgiving (pumpkin pie). "At this time of year we feast and enjoy the company of friends," the restaurant's invitation explained. Sounded good to me.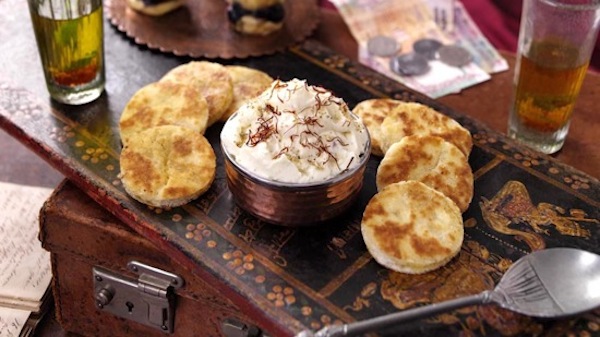 Moti Mahal is not your average Indian. The head chef (Anirudh Arora) was previously private cook for the Prime Minister of India and trained at the Oberoi Udaivilas hotel in Rajasthan. There is a sommelier here and roast partridge is a regular on the menu. The cooking is supposed to offer a snapshot of the Grand Trunk Road, a centuries-old trade route stretching from Bangladesh through India and Pakistan to Afghanistan.
 The décor is an initial giveaway that you're a far cry from your local Indian. It is elegant and traditional, if rather formal, with chandeliers, linen tablecloths and polished wood floors. Meanwhile, a sleek chrome open kitchen adds a more contemporary touch. My first port of call was the cocktail list, offering up all the classics as well as plenty of more experimental combinations. Eventually I took a pre-dinner pit stop in Brazil and settled upon a Blueberry and Earl Grey Caipirinha as the waiter talked through the various dishes we'd be trying.
Soon a wooden chopping board topped with a colourful pile of tomatoes, cucumber, onions and peppers appeared at the table, the idea being you can create a 'DIY' own salad to accompany the starters, along with a mortar and pestle for grinding up spices and seasoning. It was a welcome touch and the first example of the interactive, playful slant that Arora gives to his food. On this note, my most memorable starter was the Pani Puri, crispy little wheat puff shells with a chickpea mixture inside, which we were instructed to fill up with tamarind water then pop into our mouths in one go, like a shot. When you bite into them, the sour, sweet tamarind liquid seeps out – it's an odd texture sensation but decidedly delicious.
 Also on the Diwali menu was one of the restaurant's specialties: pan-fired aubergine 'steak'. It comes stuffed with a rich vegetable sauce and pear and clove chutney, which seeps through the beautifully soft, melt-in-the-mouth vegetable disc. Crisp soft shell crab coated with a kick of chilli and steamed chicken dumplings (a Nepalese speciality called 'Momo') accompanied by a tomato and coriander chutney completed the first course.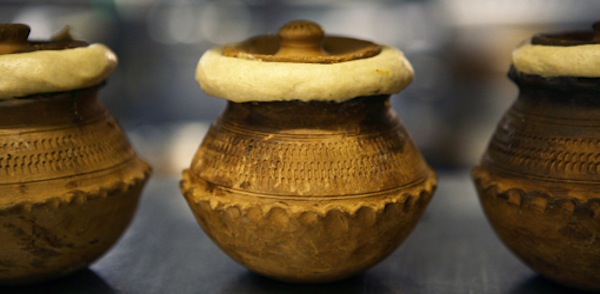 Now, pairing wines with Indian food can be tricky; I find the spices seem to overwhelm whichever variety I normally choose. So I was relieved to see that each course of moti Mahal's Tasting menu was already partnered with a glass. The appetizers were served with a 2011 Australian Riesling from Mount Horrocks, which had the requisite acidity and citrusy zest to cut through all those spicy flavours. Meanwhile, a robust Italian red – the 2009 Valpolicella Superiore Ripasso "Capitel San Rocco" Tedeschi 2009 – stood up to the richness and heat of the main course.
 This happened to be just as varied as the first, with half a dozen or so bowls to dip into between the two of us. Both the pan-fried stone bass with a thick cherry tomato sauce and fine beans and spicy lamb curry with Kashmiri chillies, fenugreek leaves and fennel showed off an expert blend of spices – aromatic and intense without being blow-your-head-off hot, allowing all those subtle flavour combinations to sing. A slow-cooked black lentil dahl was hot, sour and rather addictive. But my highlight had to be the Khumb Harra Dhaniya, an unassuming looking side dish containing slivers of wild mushroom tossed with a brilliantly piquant coating of pickling spices, coriander and red onions. Thick, creamy yogurt raita, two varieties of naan bread and saffron rice completed the indulgent main course.
 Last came a delicate trio of pale pink and golden desserts: a wonderfully creamy, smooth homemade chestnut and vanilla ice cream, a chewy cluster of honeyed almond called 'Halwa', and a sweet dumpling. Personally I've never been a fan of the texture of dumplings, so despite being anointed with a pleasant rose syrup this wasn't a highlight for me; instead I savoured a refreshing, aromatic 2008 Muscat de Rivesaltes Domaine Cazes, bursting with candied citrus and exotic fruit notes.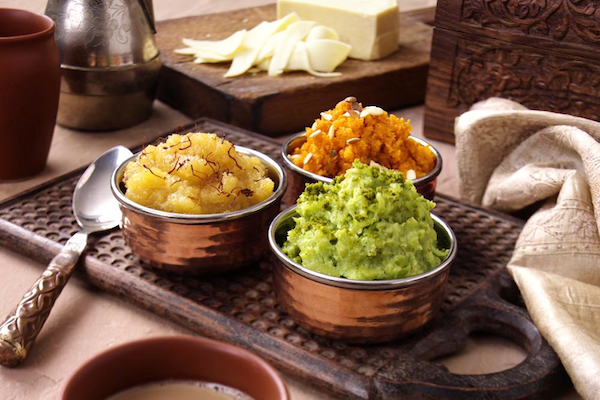 Moti Mahal proves there's more to the Sub-Continent's cuisine than greasy Tikka Masalas and lurid tubs of mango chutney. Perhaps if you've been to Tamarind or The Cinnamon Club, two other fine-dining Indian restaurants in London, you'll already have had this revelation. But with its intense, unexpected flavours, attentive service and thoughtful presentation – sometimes playful, always elegant – this restaurant certainly opened my eyes to a new league of Indian cuisine.
 Some reviewers have quibbled with the prices, but I can only put that down to people equating curry with cheap eats – after all, how often do you find roast partridge, wild boar or scallops on most Indians' menus? Curry is one of the nation's favourite meals (it was number one, but has been relegated to second place this year by Chinese stir fries) and yet we rarely pick Indian for anything other than a boozy weekend quick fix. That's why I thoroughly recommend upgrading your Indian dining repertoire with a visit to Moti Mahal.