Mozzarella and tomato – so simple, and yet so easily desecrated. On the one hand there are those tasteless plasticky white balls and watery, anaemic tomatoes that look as though they summered in Southend rather than Sicily. Until the age of about 14, I'd only known this dismal incarnation of an Insalate Caprese (all'Inglese). Then I went to Italy and discovered tomatoes that could be deep ruby red and juicily sweet, and mozzarella was actually a snowy globe of fresh, milky cheese, firm and glossy on the outside, with a creamy, butter-soft core. The two versions shouldn't even go by the same name, so opposite are their taste, aroma and texture. Thanks to the onward march of foodie culture in Britain, we don't even have to get on an Alitalia flight to find the good kind these days, though – and now there's even such a thing as a bar (or three to be precise) entirely devoted to mozzarella in our very own London town.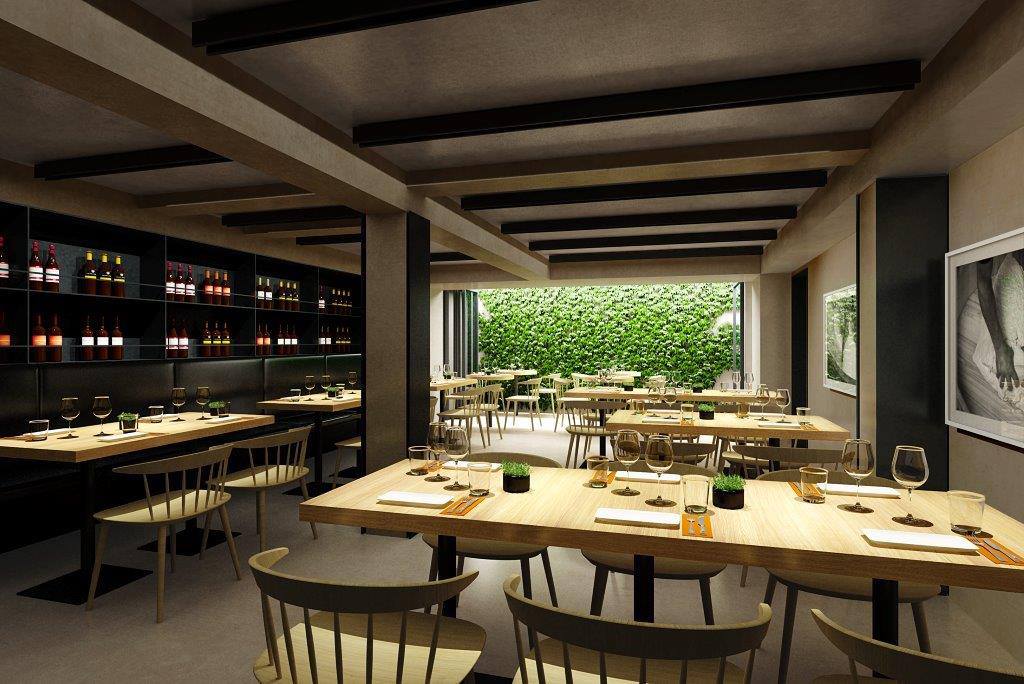 Obika is, naturally, an Italian import. The brainchild of Neopolitan entrepreneur Silvio Ursini (a bit of online stalking reveals he's also a senior executive at Bulgari), the first bar opened in Rome in 2004. The newly opened Charlotte Street branch joins Canary Wharf and South Kensington (along with US, Middle East and Japan) in their ever growing fleet.
The decor is surprisingly minimal – not a checked tablecloth or string of garlic in sight. Instead the walls are black, punctuated with stacks of wine bottles and chalk outlines of Italy. Unsurprisingly given its location, the upstairs bar hums with a yuppie-ish after-work crowd sipping Negronis and Basilicos (a refreshing yet deceptively potent combination of Limoncello, vodka, basil and lemon juice). It was here I got my first bite of the infamous mozzarella in the form of some bite-size deep-friend balls. Although this is the sort of dish I normally associate with budget supermarket-catered canapes and steer well clear of, Obika's take was actually flavoursome, crisp and not too greasy, accompanied by shots of chilled tomato soup, fried sage leaves and moreish parmesan wafers.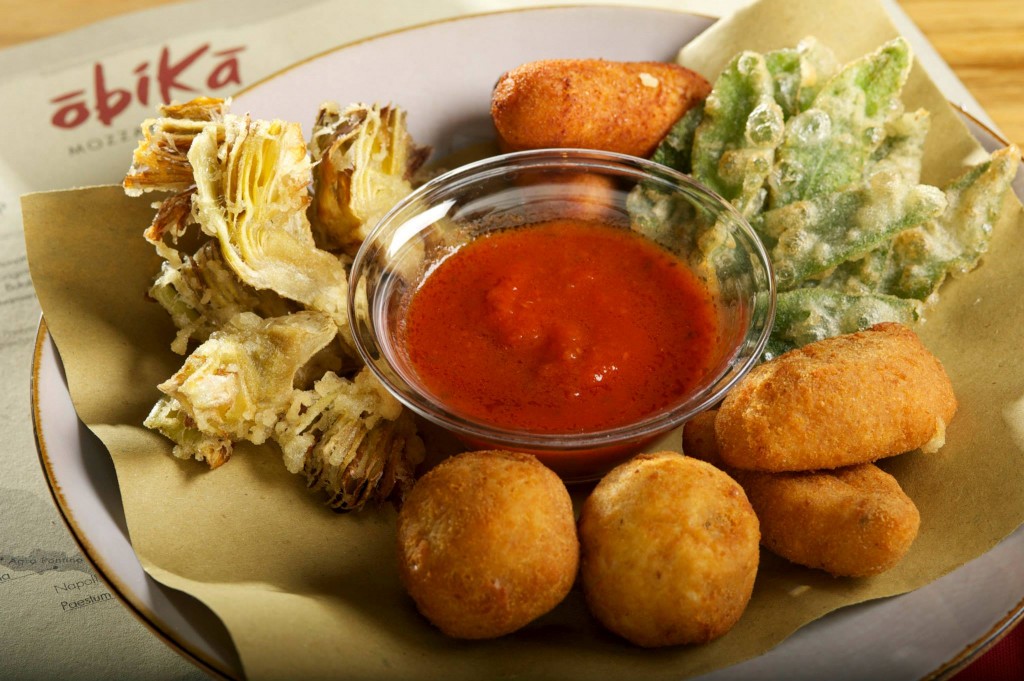 There was plenty more mozzarella to come in the downstairs restaurant – a subterranean space of more dark walls and flickering candles, yet rescued from being too dark and dingy by a floor-to-ceiling window.
There are three types of the white stuff to sample: Classico, Affumicato (smoked) and, my personal favourite, the indulgent, cream-infused Burrata – all of which are flown in from Campania three times a week for maximum freshness. While the cheese takes centre stage, several stand-out accompaniments threaten to overshadow it. There's the sweet, sticky Caponata (a tomato-based Sicilian stew laden with aubergine, raisins and pine nuts), fluffy foccaccia topped with cherry tomatoes, a punchy tomato and chilli pesto and tender grilled artichoke hearts. I'd died and gone to antipasti heaven: here are ingredients so delicious they need little more embellishment than a slick of olive oil and a delicate touch to create perfect, soul-stirring dishes. In fact, garlic and onion are even outlawed from the menu so as not to overpower the mozzarella's delicate flavour.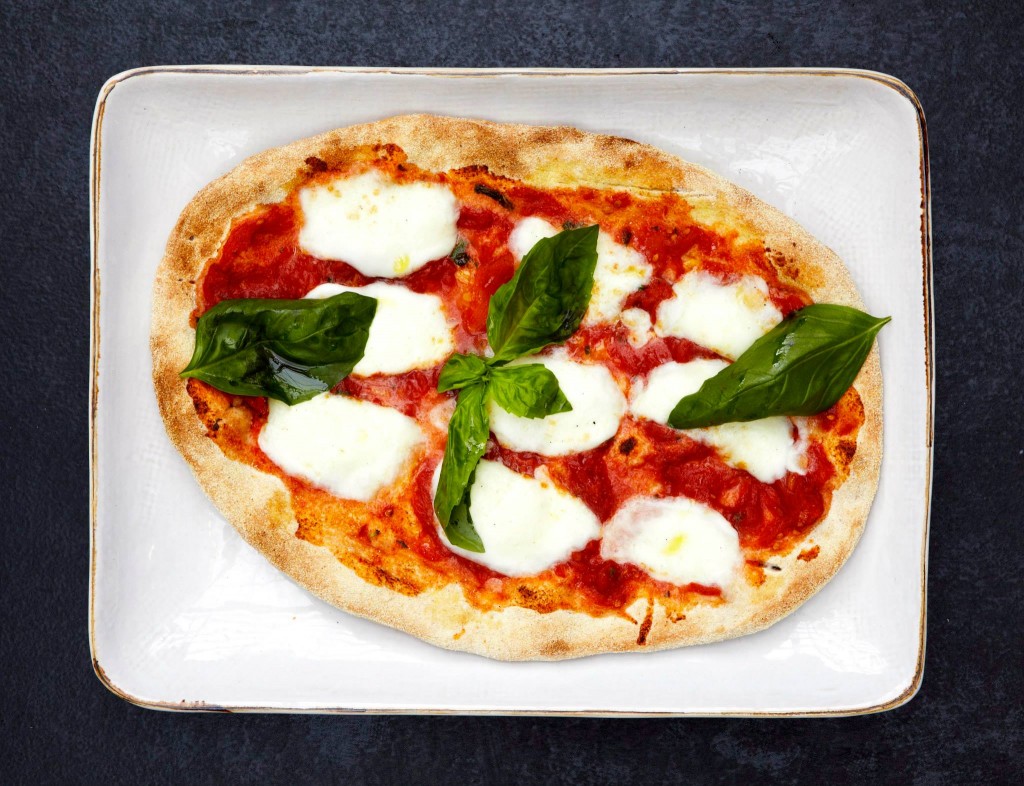 The pizza was an essay in Italian simplicity. A crisp, thin base (far lighter than most, which I'm told is down to the flour being left to rise for 48 hours before firing) was topped with rich, smooth tomato sauce and dollops of pale, half-melted mozzarella, a far cry from the slightly rubbery, greasy cheese that I normally end up picking off my pizzas.
I groaned at the mention of pudding, but a feather-light tiramisu and glasses of buffalo ricotta topped with honey and orange rind were somehow accommodated. Topped off with another lethal cocktail of Limoncello, vodka and Prosecco and I start to think I'm actually in Rome.
When you Google mozzarella, Obika deserves a place in the top rankings. But whereas this sort of cheese and carb-rich cuisine can often be hearty and inelegant, the equivalent of a plump, loud Italian mamma, Obika's slant on Italian dining is more like Monica Bellucci in a D&G dress – elegant, seductive, needing little embellishment.
Obika, 11-13 Charlotte Street, London W1T 1RH. Tel: 0207 637 7153. Website.