SOMETIMES you just know when you've had one of 'those' nights.
In the space of time between slipping into the unobtrusive little restaurant off the Gray's Inn Road, and coming back out again, à la Alice down the rabbit hole, something remarkable has gone on.
I suspected this might well be the case – which is why I was here in the first place.
Back in the Summer, when we were first allowed out and about again tentatively, like a lethargic squirrel on a remarkably barmy Winter's morn, I took the girls to London for a week, and we stayed in Bloomsbury.
Nothing posh, just a little apartment we rented, for we always complain of dashing in and out of London on business, with never enough time to really relax, enjoy what it has to offer and visit some of those places we always talk of visiting and never do.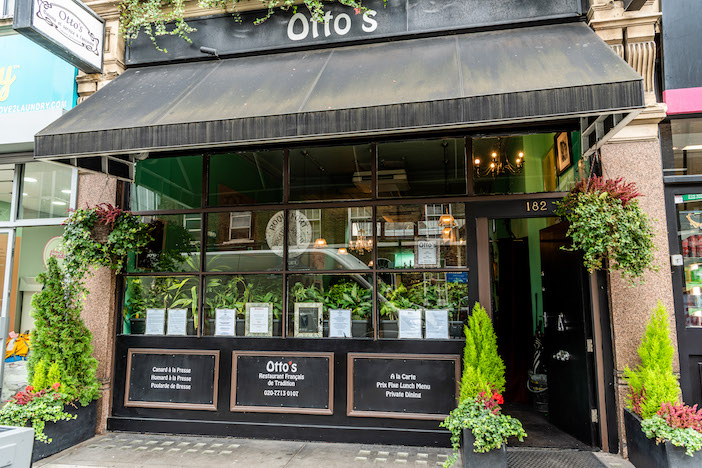 So, we pootled around the Nero exhibition at the British Museum; we watched Romeo and Juliet on a beautiful, balmy evening at The Globe; we visited the remarkable Dennis Severs' House in Spitalfields; and on one sojourn – I think it was while on the way to Eat Tokyo at Clerkenwell, which was fantastic – I spotted the aforementioned unobtrusive little restaurant.
When you are a self-confessed epicure, like me, you have a sort of sixth sense for a great bar, an unusual restaurant, a super terrace or lounge. And for once, my wife and daughters were forced to wait for me outside a shop instead of the other way around as I crossed the road and, shielding my eyes from the glare of the intermittent sun, peered into the gloom within.
Otto's – for that was the name above the door – was not open that particular afternoon, but its darkly alluring interior made my spidey sense tingle and when I spotted and perused a small (and again, unobtrusive) menu in the corner of the window, I began to pay serious attention.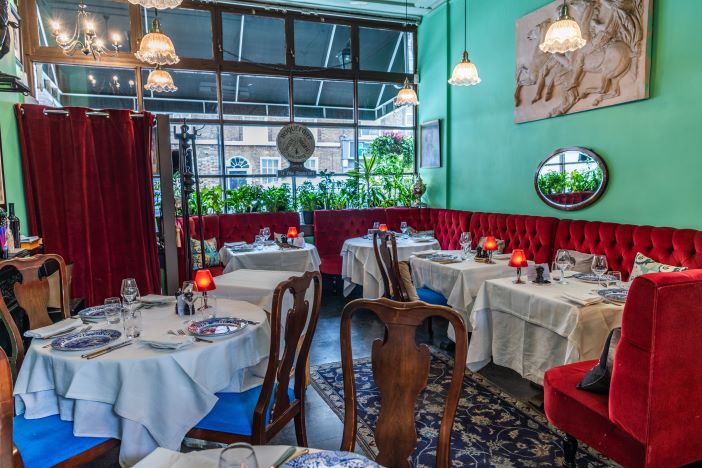 It was a French restaurant, no less. And there was some serious flamboyancy. I waved distractedly over my shoulder to my wife, who dutifully crossed the road to see what all the fuss was about.
"Look!" I cry, as if I'd just seen the hanging gardens of Babylon appear in the window. "They serve Pressed Duck!"
Pressed Duck is something legendary, if old-fashioned; rich and gamey French from yesteryear. First presented to a bewildered public at Paris' Tour D'Argent in the 18th Century, it is so wonderfully French it must be seen – and tasted – to be believed.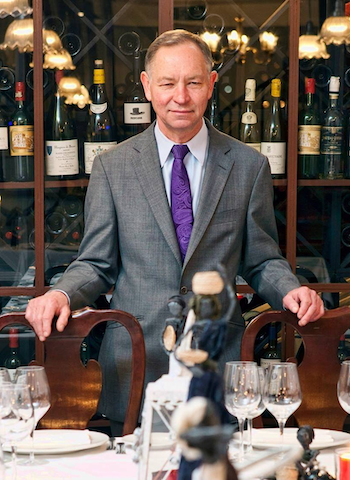 Let me bring you up to speed. The quackers for Otto's Canard à la presse is sourced from a generations-old family business from Challans, France. Here, on the marshy sward just off the coastline, these remarkable, semi-wild duck dabble and forage. When their time has come, they are strangled instead of being bled, keeping the blood inside the fowl and creating a darker, more flavourful meat. And this is before we've even got to the duck press itself.
From my exultation at the window of Otto's that afternoon to stepping over the threshold one evening was only a matter of a couple of weeks. Early on a Friday evening ('Come early and be prepared to stay,' was the laconic advice from Otto's business partner, Elin) I ventured, alone, into this delightfully eccentric enclave.
I was greeted enthusiastically by the man himself. Otto Albert Tepasse has something of the Peter Cushing's about him at first; rail thin, neatly besuited, a hawk's eye missing nary an empty cardboard box getting in the way behind the bar or a glass about to be emptied.
But actually, the seriousness about his epicurean mission aside, he's just as fun as the rest of this heavenly little restaurant, with its pictures of faded memorabilia and obscure objets d'art.
'I once served Marlene Dietrich and the Princess of Monaco at the same table,' he sighs wistfully, while adroitly lighting a slick of brandy in a copper saucepan and adding a hefty dollop of bright yellow butter. The Pressed Duck experience is not for the faint-hearted. A glittering apprenticeship on the Côte D'Azur led Otto to joining forces with Maestra of the kitchen, Elin, and they began creating their own fiefdom in Bloomsbury.
I was welcomed with Champagne, of course, and a lobster soufflé topped with caviar to open the batting. And we progressed from there.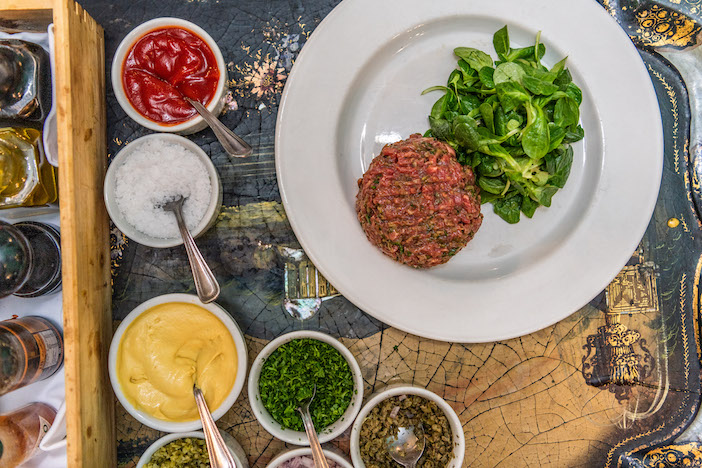 The wine was exquisite; a Burgundy to follow, along with the rest of the duck, carefully seared, carved, served, in a variety of ever-eventful ways. Duck liver, Morrels, brioche; the breasts are carved and pan seared in an unctuous mixture of gratuitous gluttony. The carcass is crushed down in the magnificent press, the wheel turned by yours truly until a scarlet rivulet of juices trickles from the spout into the awaiting pan to be flambeed into a rich, pungent jus. Pomme souffle – little golden parcels of wafer-thin delight; semi confit and roast duck leg, seared foie gras, a black truffle sauce.
Astounding. Heart-stopping. Decadent. Delicious.
I staggered into the night and walked the three miles back to my rooms, just to get some blood pumping again. What a night. What a place.
Otto's French Restaurant, 182 Gray's Inn Road, London WC1X 8EW. For more information, including details of their canard and homard a la presse, please visit www.ottos-restaurant.com.