The old bookworm arose, twitching eagerly, and I sighed. It was his birthday, and I knew what this meant; another day of pandering to every one of his whims, which normally verge between the esoteric and the frankly unspeakable. He received his presents – a Folio Society copy of Lucky Jim, which he pawed at greedily and an Eric Gill print (at which he sniggered, bawdily) – and made some grunting noises that might have contained the words 'thank you', but it was hard to make them out from under his voluminous beard. Reader, lend me your shears.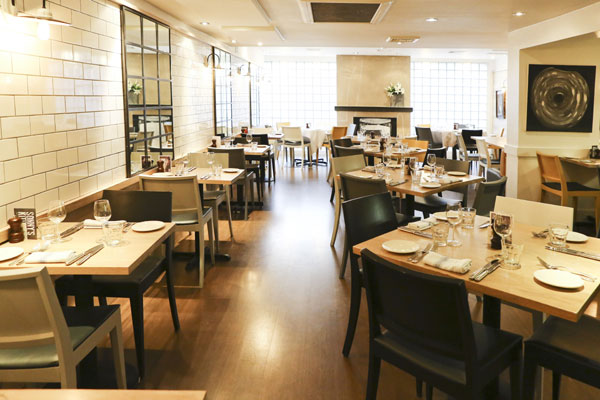 Normally, once he has been sated with presents and his normally verboten bacon and eggs, he tends to go and hide away in his den, gloating, but this year I had some better news for him.
'Bookworm?'
A noise that might have been 'Yes, my empress?' but was more likely 'Uggggh?' issued forth.
'Where would you most like to go for dinner?'
A cunning expression came over his face. The last time I'd encountered this air, we had been in Italy, and unfortunate explanations had to be made to the local carabinieri. (Apparently it's considered bad form to attempt to climb into Silvio Berlusconi's compound with a bunch of flowers, shouting 'Let me into your bunga bunga parties!') So I held my breath, and wondered what he was going to say. The sensible simplicity of his answer happily surprised me:
'Sonny's Kitchen in Barnes. Hear it's brilliant. Coren gave it an absolute rave. Philip Howard and Rebecca Mascarenhas can do no wrong.'
So, later that evening, we strolled into the revamped and redesigned Sonny's Kitchen. I'd been there before in a previous and less glitzy incarnation, where it seemed to sum up the area; cosy and charming, but primarily pandering to the converted. This time it had a completely different feel. Gone was the rather staid and formal atmosphere of yore; now, the room had a coolly sophisticated vibe that owed something to Howard's The Square and Kitchen W8 in Kensington, his other restaurant with Mascarenhas, but was still entirely its own beast. White metro tiles on the walls oozed style and sophistication and we were seated in a stylish leather banquette round the corner from the kitchen.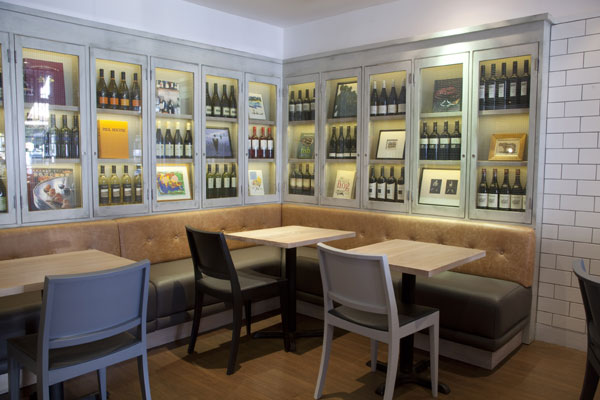 The menu is less glitzily showy than the Michelin-baiting of The Square and Kitchen W8, but it still boasts a dazzling array of impressively delectable courses. From pizza to old classics, there's a variety of food here that sometimes denotes a lack of confidence in sticking to one thing and doing it well, but everything we tried was delicious. The bookworm claimed a hearty starter of mallard and grouse terrine was the sort of thing that he wanted to have for lunch every day from now on (he looked a bit like a mallard, I reflected as he pontificated), and then treated me to some blessed quiet while he made inroads into a short rib of braised beef with an innovation I hadn't encountered before, smoked mash. I opted for altogether daintier and less excessive fare; scallops to start were perfectly cooked, as was a very fine sea bream. We washed the whole caboodle down with a nice Portugese red; the bookworm shouted 'Ole!', but thankfully did so quietly enough for nobody else to hear.
The charming manageress, a veteran of The Square, came over for a chat, and to push the SK Brownie Sundae on us for pudding, much in the way that a drug dealer might attempt to get someone hooked on crack. When the aforementioned sundae appeared, we both began to gasp and wheeze in excitement; it's a behemoth of a dessert, the sort of thing that requires a moment of contemplation before diving into the gooey and delicious layers that make its delectability such a treat. Again, this results in the bookworm's silence, occasionally interrupted by gasps of joy. These are unfamiliar sounds, and I am initially rather perturbed by them, but I am soon reassured by the silly grin that has come over his equally silly face.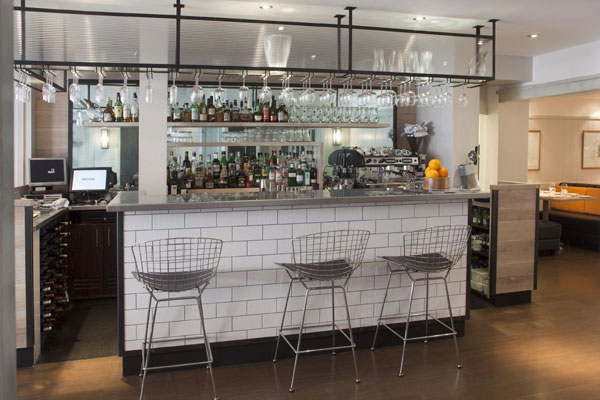 All good things had to come to an end, and eventually the bookworm and I make our farewells and head out into the cold night. As we leave, the bookworm makes an unfamiliar, semi-snuffling noise.
'Have you got a cold, bookworm?'
'No, empress. I was saying thank you for a lovely evening.'
Reader, I was almost moved to cry. I thought that this was the beginning of a new future for the two of us, where the bookworm expressed generous and happy sentiments. Perhaps he'll volunteer to do the washing and ironing next. Vain thoughts, maybe, but an evening at Sonny's Kitchen is liable to do that to a man. Go, and take your paramour. They'll be a changed man or woman afterwards. Which, for many of you, might be worth paying the (not excessive) bill for at the end of the evening.
Sonny's Kitchen, 94 Church Road, Barnes, London SW13 0DQ. Tel: 020 8748 0393. Website.