A corner of Sicily in Mayfair or should that be LA? Well, both actually. Sparrow Italia is the fashionable, new 'modern Italian' restaurant that everyone's talking about, located in a five-storey Georgian townhouse (the site of the former Mykonos-inspired restaurant, Onima) at the Grosvenor Street end of Avery Row. From the lifestyle and hospitality company, Noble 33, who founded Sparrow Italia at Hotel Figueroa in Los Angeles in 2021, they decided to venture across the pond and have been making a concerted effort to establish their London spot which opened in October last year as a fixture with the well-heeled locals of W1. So far, the great and the good have flocked to sample a ray of Italian sunshine on a rainy day, but let's hope they're not just bad-weather friends.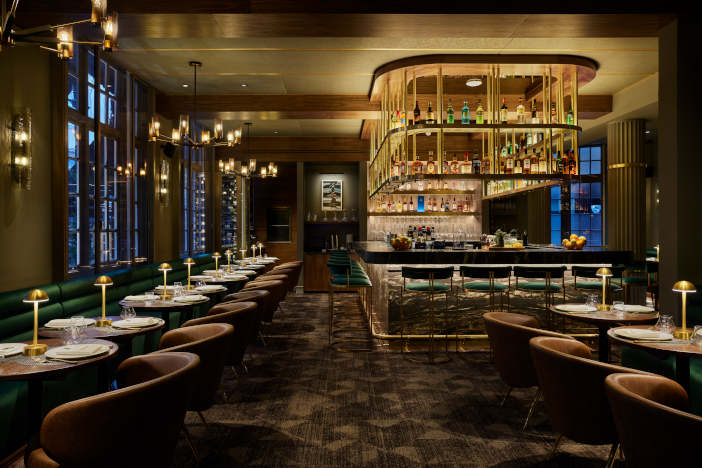 Sparrow Italia, despite the olive trees adorning the entrance and interior, the fragrant sprig of rosemary in your napkin, or a menu boasting the simple Italian food you remember from summer holidays, is about as far removed from a local family-run trattoria as the Isle of Wight is to super-yacht-lover's Capri. The clientele, A-listers fighting it out with influencers for a table, like to dress up and do, something that's encouraged by the friendly (addressing me by my first name), earpiece-wearing front of house team (one of the hostesses complimented my dress and asked if it was Gucci) while the slick modern interiors have been designed to attract a crowd who have truffle shavings on their toast and cornflakes.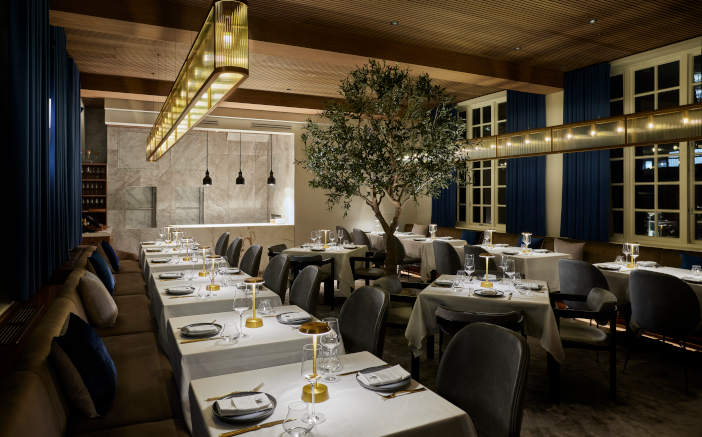 From top to bottom or vice versa, Sparrow Italia, with its stylish ground floor bar, brasserie and elegant upstairs dining room, celebrates the flavours of Italy, starting with the creative mixology served in the bar. Alas, there was only one alcohol-free spirit (Tanqueray 0%) on offer, which was disappointing given the number of bottles adorning the bar, and although the bartender offered to adapt one of the 'Signature' cocktails, the fact that they don't have a virgin / mocktail selection is a little uninspiring for the on-trend non-drinkers.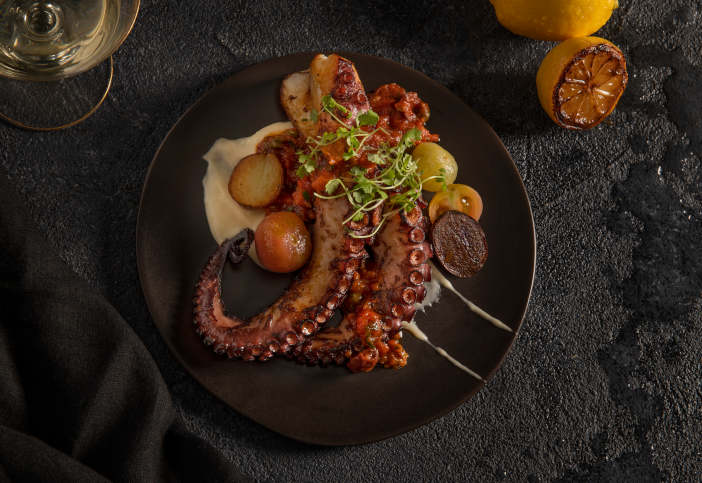 Heading up to the elegant, low-lit dining room, we were welcomed with warm focaccia and olive oil as we weighed up our options from the menu, featuring Noble 33's executive chef AJ McCloud's vibrant, coastal-inspired Italian classics, hearty wood-fired dishes and pasta made in house. The kitchen is led by executive chef Ivan Simeoli and is already akin to a Ferrari judging by how speedily we received our first course of braised meatballs. The best meatballs you're likely to find in Italy, London or LA, with marango beef and veal ensuring they were melt-in-the-mouth, as did the topping of whipped ricotta. Each bite was deep in flavour and sheer heaven with the rich tomato sauce, fresh basil and toasted bread. I don't know whose mamma made them like this, but if you find them, marry them.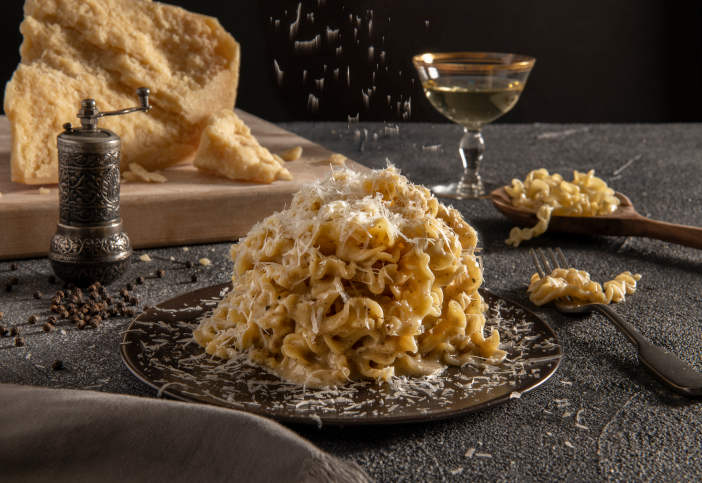 That said, you might be a little envious of your fellow diner if they go all out with the fanfare while, like me, you order the simple version of the Calcio e Pepe – the one not presented in a Pecorino wheel or topped with black truffle. I changed my mind half-way through and asked for truffle shavings, but the initial experience of what was really quite a plain dish (albeit with beautifully made pasta) affected how I ultimately viewed it when fully garnished. Which leads me to feel that Sparrow Italia is somewhere that serves food perfectly suited to its diners – some dishes need the added glitz and bedazzle to really wow. And if you want to have your brains blown out Goodfellas-style, this is the place with a £215 Wagyu ribeye (without sides).
The dessert of coffee chocolate mousse with chocolate praline parfait and ice cream captured sipping a smooth espresso at the bar of an Italian caffè, whilst offering a welcome twist on the popular "affogato al caffe". Showcasing creativity and skill aplenty, the tuille topping was so fine that one tap of the spoon shattered it into beautiful shards offering added texture and flavour that made it a memorable finale worthy of making a return visit. If you have a passion for elevated modern Italian cuisine, don your Gucci sunglasses and head to this alla moda hotspot for a taste of La Dolce Vita.
Sparrow Italia, 1-3 Avery Row, London W1K 4AJ. Open for lunch and dinner. For more information and reservations please visit the website. Images by Ben Carpenter.