Indian might not be one's first choice for Sunday brunch – being customarily more of a Saturday night affair – but, if you're favouring eggs benedict and a cappuccino over chicken jalfrezi and a pint of lager with your Times supplements, it simply requires a change of perspective. And where better to set the standard for that new perspective than somewhere that's been shaking things up on the pan-Indian food scene since it opened.
Farzi Café, on London's Haymarket, started stirring conventions when it began rolling out various experimental takes on fusion food; bhuna goat tacos with pomelo set a few hares running in their winter menu last year, along with paneer popcorn and dal chawal arancini. So, if they're adding dal to rice balls and popping paneer, then you've got to be curious to see what they could do with brunch, right?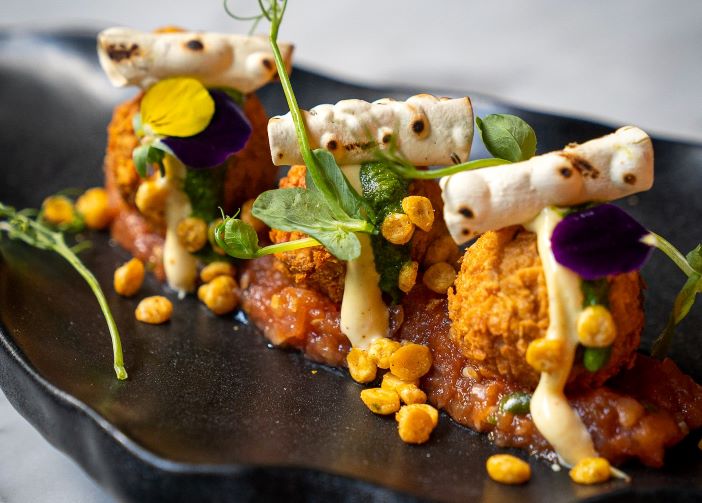 The menu itself reads like something otherworldly. There's the curious 'Kache Kele Ka Radha Pattice', a mouthful to say let alone on the plate, but on enquiry appeared more alluring by name than the offering, simply a banana pattie with a chickpea foam. Similarly, Karwari garlic mussels seemed a little daring before midday, and Chicken 65 made me wonder about the other 64. Amid some reassuring Indian classics (CTM and lamb shank vindaloo), however, I was here to deviate and spied several things spun on brunch staples that seemed too hard to resist.
Take smashed avocado with egg, for example. Now add tomato, onion and tamarind, and some chaat papdi crackers, and you're into a whole other dimension. Speaking of eggs, there's not a brunch menu in the land that doesn't benedict, royale or florentine them. In Farzi's case, their florentine salmon is tandoori-marinated and the hollandaise given a Kadhai twist, infused with coriander, and served on a bed of asparagus and broccoli spears. And the breakfast burrito comes as more of a quesadilla with paratha, rather than a tortilla. Intriguing, isn't it?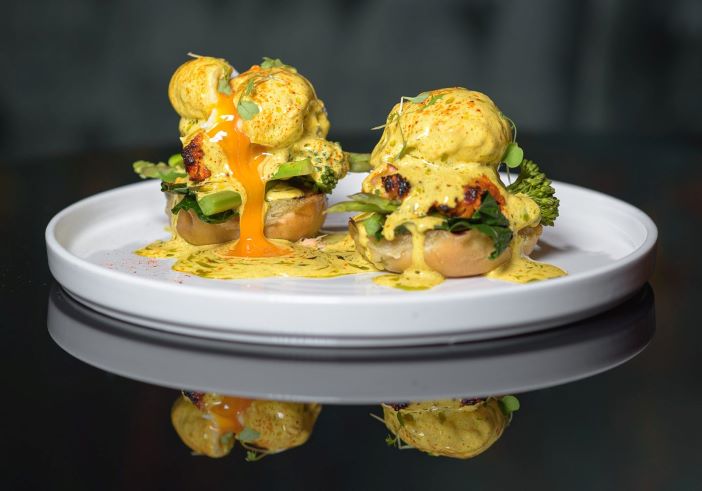 We didn't completely eschew the Indian dishes – after all, we were here for an Indian brunch – and there was some fiery depth to the pulled goat masala, offset by pickled red onion, on a deliciously buttery paratha; golf ball-sized prawns packed a punch with a cooling yogurt; and a firm favourite was another curiosity – crispy 'idly'. Like their arancini, these were mini fried rice balls, served in spiced tomato broth, proving a hit both with Mrs L and our little one, as she surreptitiously moved them nearer her plate.
We were there en famille, and while their kids menu is a more tempered take on Indian food, with butter chicken and a fish burger, our daughter's chicken slider did feel a little like a token gesture; somewhat plain, save a dash of garlic mayo, it would benefit with a garnish or dressing or suchlike. That said, our little nest of vipers bolted it down, and turned her attention back to the idlies.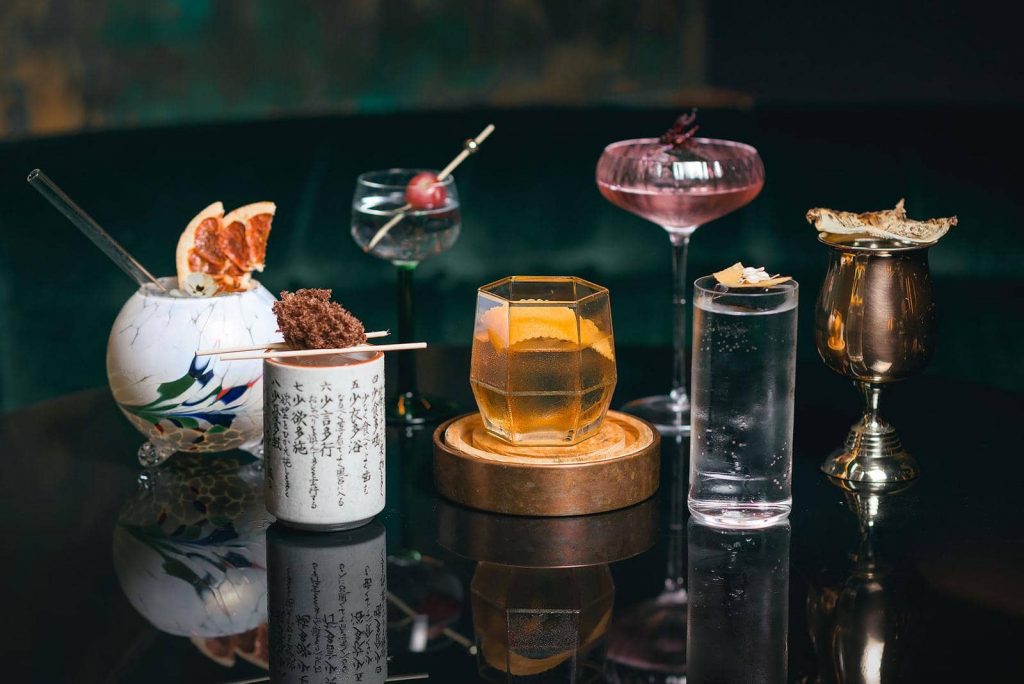 Cocktails may seem an indulgence late on a Sunday morning, but, like a restorative Bloody Mary, conscious of this, Farzi evidently are aligning our chakras with their new Vedika range. A menu of 12 'astrological' offerings, each follow a star sign, using Ayervedic principles to keep our well-being in check. Of our respective Aries and Sagittarius choices, both gin-based and infused with various healing aromatics, I'd question their medicinal properties but they were both refreshing on an already warm, spring day.
Equally, one was plenty, and as the dishes arrived, we switched tactic, seeking something cooling to combat the spiciness at that hour. While the wine list was promising, it felt too early for vino, so we both elected the chai lychee, with coconut and lime, and its sharp, subtle sweetness hit the spot perfectly.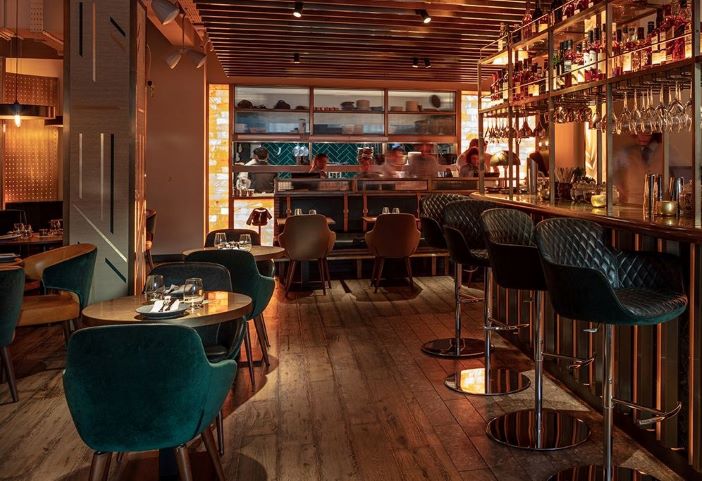 As we sought to conclude, we passed up dessert, but our man looked mortified. "Not even the fig pudding? It won an award at Taste of London…" Well, who could argue with that? And he was right, how could we have missed it. "That's delicious!" our daughter declared. A salted caramel foam enrobes a fig and ginger sponge as light as a cloud. Mrs L, always willing to give up the last spoonful, scooped it up before I could get a look in.
"What was your favourite, then?" I asked, as she savoured the last mouthful. She considered it carefully, perusing the array of empty plates, her eyes dwelling fondly over the departed fig pudding. "The idly," she said, finally, and with certainty.
Idly? I thought. Now that sounds like the perfect approach for a Sunday brunch.
Farzi Cafe, 8 Haymarket, London, SW1Y 4BP. The Sunday Brunch menu includes 3 Courses for £36, with bottomless alcoholic drinks (£22) or non-alcoholic drinks (£17). For more information and bookings, please visit www.farzilondon.com.