The recent surge in prominence of Japanese-Brazilian concept restaurants could, depending on your point of view, be taken as the overdue recognition of an adventurous brand of fusion, or merely be seen as evidence of London's self-consciously cosmopolitan tastes having finally lost sight of the real thing. Sushinho's menu jets over the Pacific Ocean simultaneously in two directions: here a Brazilian name, there something from Japan. There's a touch of Peru and an Argentinian flourish before it all settles in the placeless postmodern landscape that is The City's Devonshire Square.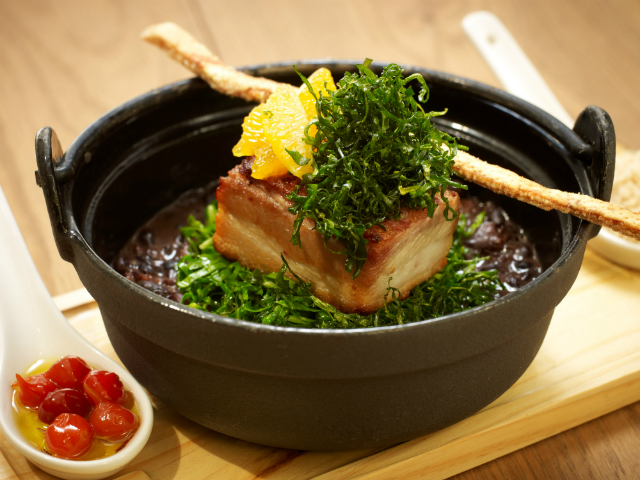 This outbreak of fusion is, of course, nothing new. Brazil has long boasted the largest Japanese population outside its native shores and São Paulo, in particular, is renown for its stellar sushi offering. There is, however, something unsettling about menus that include "Samba" rolls and "Ipanema" nigiri. Have our cultivated palettes been satiated to such a degree that we can no longer be content with the traditional? Can we, effectively, no longer simply enjoy the world that is sushi, or do we need some spice to go with our rice?
Sushinho wears its multicultural heritage on its sleeve. A trio playing bossa nova welcomes us on a quiet Wednesday evening. The atmosphere and decor inside are similarly smooth: simple, with light wood fittings. Like bossa nova, Sushinho feels urban, working its subtleties discreetly, like an apartment dweller intent on not disturbing his neighbours. The friendly staff bring us a Sushinho Sakeirinha, a cocktail blend of honjozo sake and passion fruit. It manages to be both refreshing and brothy, but it leans more towards the side of comfort than thrill, and I am left longing for that kick that is less loungey, less easy-listening, and more Tropicália.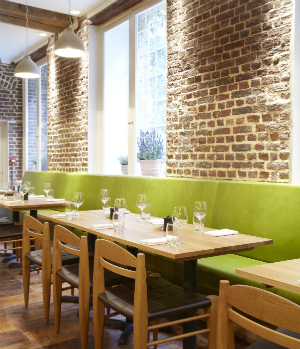 When fusion is so prominently announced, it makes it difficult to resist reading everything through a hybrid lens. I give myself a slap the moment I start thinking the interlacing on the chairs looks like banana skin, and stop the thought process that questions whether the colour of the bench is lime or edamame green. After dragging through our teeth the salty glaze of a bowlful of beans, my diverted attention is finally returned to its rightful owner: the butterfish tataki with truffle jelly and crispy capers. The dish is precise, but over accessorized. Where the capers' crunch pairs well with the butterfish's lean flavour and silky texture, the jelly's metallic note overwhelms it subtlety.
Sushinho's more cutting edge dishes are underpinned by ultra-fresh, ultra-traditional sashimi sushi and whisper-thin crisp tempura. We loved the slices of sea bass and the meltingly delicious cut of fatty salmon. The batter on our sizzling prawn tempura – served on the day's newspaper, a playful nod to its deep-fried British cousin – was light and sheer, and good enough for us to order a permissive second round. If there was a samba beat in either of these dishes, its pulse was heard from a distance, like the street's bustle through a closed window.
Sushinho's menu, which divides between small plates and a few big ones, wanders slowly from the delicate towards the sturdy, like a journey into the city at dawn. On the way, we stop to try the meaty lobster California roll. On this occasion, this dish bears the full range of Sushinho's collection of passport stamps. Served with a spoonful of wasabi tobiko, a fleshy mango interior, and a touch of Japanese mayonnaise, the fruit's vivid richness is softened, allowing the lobster's own sweetness to shine. The tempura of a fat soft shell crab provides exceptionally crispy pleasures, but the meat maintains its moisture after being lightly fried with chilli, rather than annihilated in the deep fryer.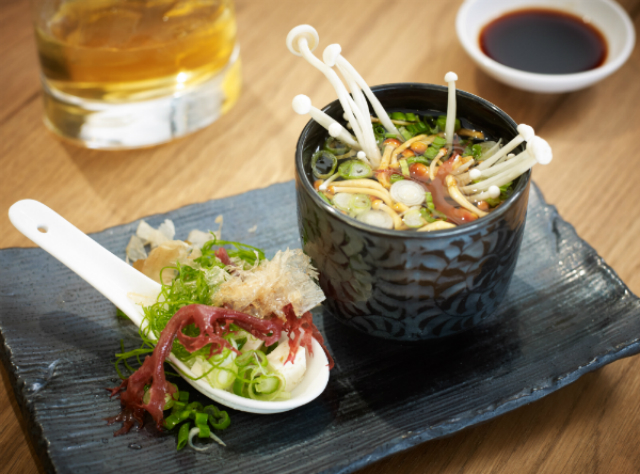 The arousing scent of grilled meats places us firmly in a Brazilian rodízio. The prime striploin comes rare and juicy, and is presented in half a dozen thick slices, opened out on the plate like a Spanish fan. This is a superb cut of meat cooked simply – with only fire and salt – and rested by the time it comes to the table. There is enough fat within each bite to lubricate every mouthful, but the supplement of a punchy chimichurri makes the meat sing. Then, a smoky feijoada with pork belly so tender it shreds at the barest touch of a fork. The dotted beans in this dark and rich stew are enriched by the slow infusion of the pork's melting fat, and the farofa adds a toasty and sandy quality to the stew's think texture. The presentation at Sushinho is elegant in the extreme. Even a robust dish like this is made to look like the Instagram update of an overexposing friend.
At the end there is a basket of fresh churros with, for dipping, a saucer of brown and caramelly dulce de leche. Whilst the long, deep-fried, rings of dough were fluffy enough, their sugar and cinnamon rub was impossibly sweet. So much so that we tamped down the weight of our mains with spoonfuls of the gooey sauce. An Argentinian finish to a dinner that began somewhere between else entirely, Sushinho is an atlas's worth of accents.
Sushinho, Devonshire Square (Liverpool Street), London EC2M 4AE. Tel: 020 7220 9490. Website.