On the 4th floor of what is Britain's most famous, not to mention luxurious, department store, tucked somewhere between children's apparel and women's fashion, sits a small enclave – outpost, even – of one of London's more intriguing street food confections. The Lebanese Bakery, a staple on the Covent Garden food scene for the last two years, has opened its latest outpost and elected to do so in the curious confines of the world's most famous shop.
Harrods might not be one's first thought to open the second London branch of a restaurant, but consider this; a tradition of enviable delights in its world-renowned food hall, the high net worth footfall, the location, the legacy, the icon. Far from it being an odd decision, it's a stroke of genius.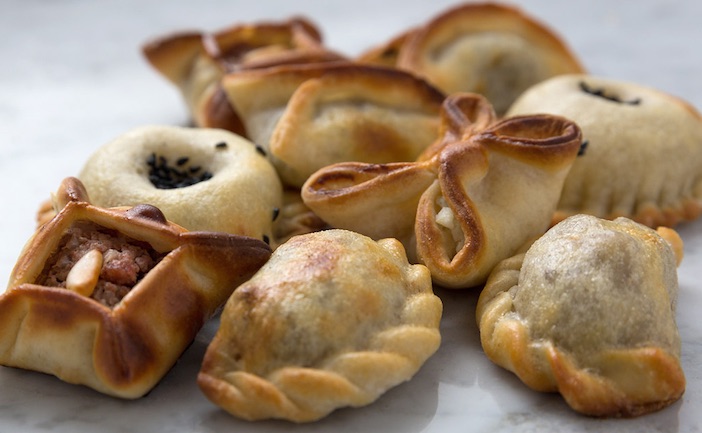 It is small, to say the least. Don't consider this an option for a long, lingering lunch. It's more a manousheh (I'll get to that) oven with tables. But while this modest hatch may be easily missed, it's worth the trip alone to seek it out. What it offers, like its Covent Garden counterpart, is a range of confections – and done delightfully, too – that will undoubtedly broaden your mind beyond the shawarmas and baba ganouj that you might think make up levantine cuisine.
A speciality eatery serving a take on traditional everyday Lebanese food, the Lebanese Bakery comes from brothers Samer and Bassam Chamoun, from their own neighbourhood in Beirut. Since opening their first site there in 2016, Covent Garden aside, there is also Bahrain, with Riyadh and Cairo in the pipeline. This tells us something else; this is not food catering for a new market, this is local food, done with fervour for a home-grown, discerning clientelle. As the saying goes, if you're choosing a Chinese restaurant, choose the one where the Chinese eat. That the Chamouns are opening their restaurants across the Middle East tells you that this is the real deal.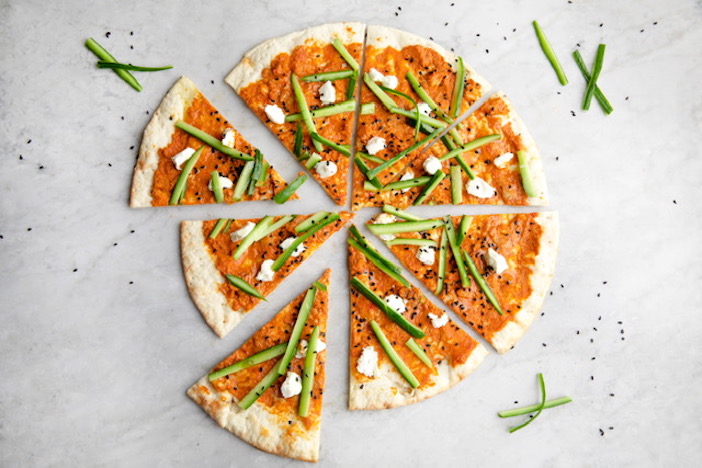 As its name suggests, the brothers' passion – indeed, mission – is to pay homage to Lebanese baking, the foundation of Lebanese cooking, and, essentially, bring the world a better type of pizza. The main thrust of its offering is manousheh, one of Beirut's most popular dishes and made from a soft dough similar to its Italian counterpart – though to call this Lebanese pizza is to do it a disservice. It's oh, so much more.
It's about the charming and diverse flavours of Lebanon, adding spices and seasoning you might rarely find in baking. But they've gone further, enhancing traditional recipes, beyond the za'atar flavour of thyme, sesame and sumac, and developed toppings including a selection of Lebanese cheeses, from Halloumi sprinkled with fresh basil and pine nuts to more adventurous Sirene cheese with fresh spinach. There are carnivorous choices, of course, and, this being Harrods, the menu features options for those with more indulgent tastes, including bone marrow and truffle.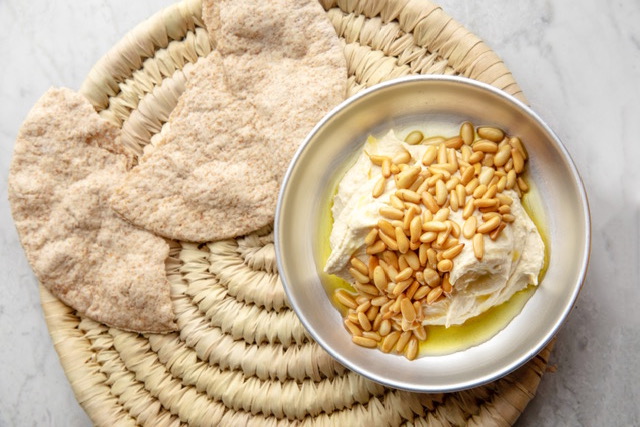 It's style as well as substance, however, as your standard shawarma wrap is given the manousheh treatment with Baharat-spiced beef, tomato, pickles, tahini vinaigrette and bone marrow (it's exquisite, by the way), and a range of other smaller sharers, such as a beef and pumpkin kibbeh croquettes, and chicken musakhan pastry wraps of pulled chicken, onions and sumac – the first thing I bit into and a new personal favourite.
We make a three-course meal out of it; indecisive about the starters on offer, we try a selection of kibbeh and fatayer, delicious parcels of pastry packed with spinach, olives and purslane, flatbreads served on a woven platter accompany these with dips of hummus the like of which you won't find anywhere else, and labneh, strained yogurt with sumac and dried mint. Accompanied by the most delicious home-pressed lemonade, these appetizers book-end our mains with sweet options, a chocolate and hazelnut calzone of sorts and a halawa manousheh of berries, mint and pistachio, capped off with a punchy, silt-like Lebanese coffee that would put the Turks to shame.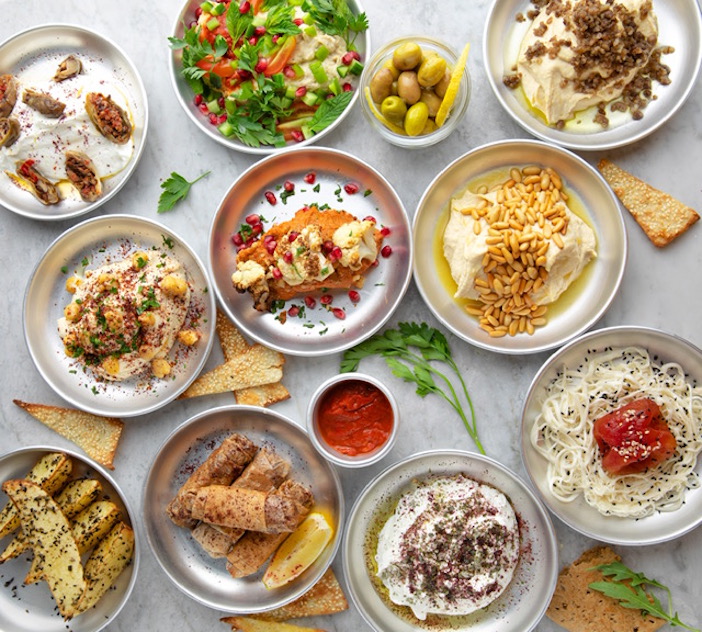 If all this sounds like a little too much bread – three courses of dough, dough and more dough – there are traditional salads, too, from aubergine fattoush, lentil tabbouleh and cauliflower freekeh, but consider that even after this feasting, it's delicate, not stodgy; leaving you light enough on your toes to gives the store's aisles and offerings a wander – and even leave you considering going back for more.
The Lebanese Bakery, 4th Floor, Harrods in Knightsbridge, and Covent Garden, London. For more information, including menus, please visit www.thelebanesebakery.com.
The Lebanese Bakery supports a number of charities and foundations helping local communities where their restaurants are located, as well as raising money for relief following the devastating explosion in Beirut in August.