Theo Randall's restaurant in the Intercontinental Hotel on Park Lane (one of my favourite areas of London), with its neutral, contemporary décor and attractive staff, offers some of the best Italian food I've tasted in the city.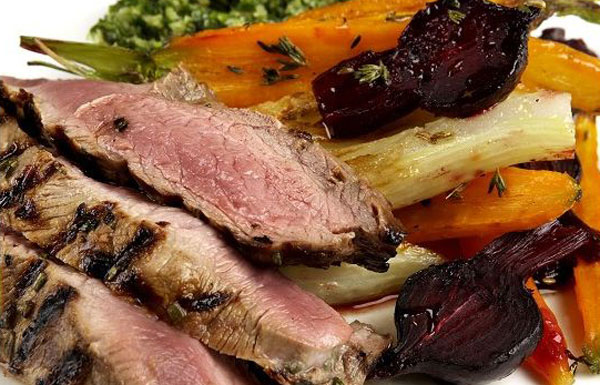 As we read the menu, fresh bruschetta and focaccia were served to whet our appetites. Delicious and oh-so moreish. Who could resist? Considering I don't particularly care for pasta, my choice of starter, the spaghetti con aragosta (spaghetti with Dorset crab, tomatoes and chilli) might seem like an odd choice, but the alluring combination of fresh pasta and shellfish was not to be missed. The spaghetti was cooked wonderfully and coated in sweet San Marzano tomato sauce, topped with two large pieces of meaty lobster: a real feast for the eyes. Twirling several strands of spaghetti around my fork and biting into a piece of the lobster was the perfect mix. The lobster meat was soft and tender and the gentle heat from the chilli complemented the tomato sauce.  This was a dish made with love; I half expected an Italian grandmother to stroll out of the kitchen.
My rustic main course of rombo al forno (wood-roasted turbot with capers, Swiss chard and roasted peppers) had its work cut out, following the lobster. A generous portion of well-seasoned fish, it was paired successfully with the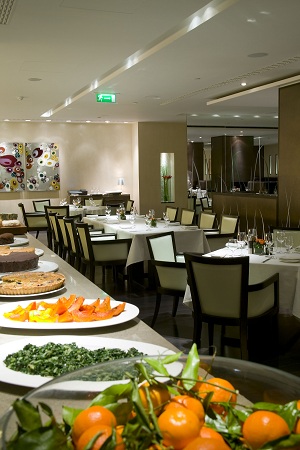 smoky roasted peppers. The Swiss chard added a healthy dimension, though, at this point, calories were the last thing on my mind. A hearty dish for a cold winter's day. Having just eaten more than I would on an average day, the idea of dessert was, bizarrely, rather daunting; however, the words 'Amalfi lemon tart' simply could not be ignored.  The restaurant's signature dessert, with its fine pastry crust and refreshingly tangy filling, is one of the best desserts I've ever had. I was amazed by the balance of sweet and sharp; usually lemon tarts are tear-inducingly sour, but this one was creamy, intense, yet somehow delicate. Sublime. The only negative aspect was being unable to finish it, though I can hardly blame Mr Randall for that.
With an encyclopaedic wine list of Italian treasures, and a good selection of wine by the glass, at very reasonable prices, it's hard to find fault. Our lunch was flawless from beginning to delightful end. Theo Randall's restaurant certainly lives up to the promise of using simple, seasonal ingredients to produce mouthwatering dishes. An absolute must.
Theo Randall at The InterContinental, 1 Hamilton Place, London, W1J 7QY.