Tucked away in a quiet corner of Kensington, Kitchen W8 is quite a find. Its unassuming name belies its accolades – it's had a Michelin star uninterruptedly since 2011 – and its style is calm and understated. They see themselves as a neighbourhood restaurant and they have plenty of regular customers. That is not surprising.
As you would expect from this star chef – Mark Kempson, previously at The Square and The Vineyard – the food is not just exciting, it's approachable. His tendency is, thankfully, not to go in for culinary pyrotechnics but for a menu that is elegant, perfectly cooked and seasonal. And seasonal here is absolutely key. While there is the a la carte menu that you would expect as well as a tasting menu, Kempson also regularly produces a focused speciality menu. Recently, there have been veggie and game menus. Right now, though, it's truffles.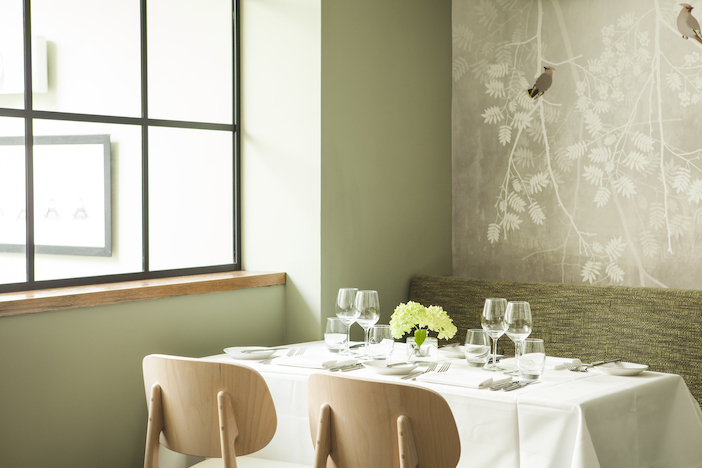 So, while there were some real temptations on the a la carte – Warm Salad of Celeriac, Cauliflower Mushrooms, Williams Pear and Salad of Soft Herbs, say, or Smoked Haunch of Fallow Deer, Ancient Grains, Cavolo Nero, Beetroot and Roast Pear – I decided that it had to be the Truffle Menu for me. This is peak season for truffles, called by the famed French gastronome Brillat-Savarin "the diamond of the kitchen".
They are, of course, extravagantly expensive: black truffles are sold at around £1300 per kilogram. They are, too, though, culinary diamonds. They are extremely versatile in terms of the variety of dishes in which you can use them and their aroma is irresistible (something to do with their chemicals that imitate human pheromones). So, you could say, truffles just make you happy.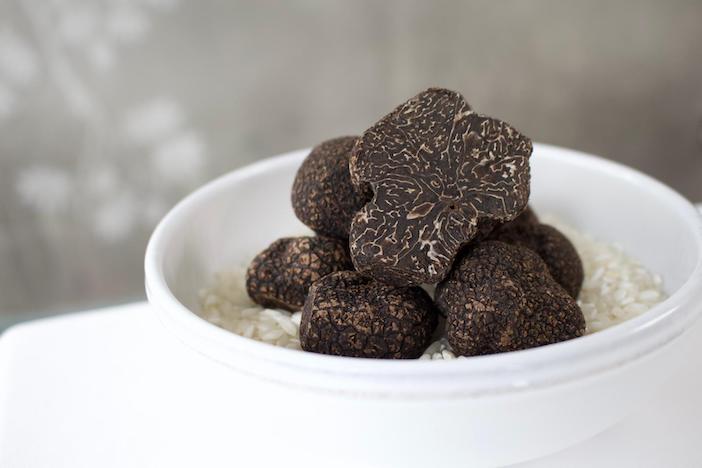 It worked for me. While we sipped a deliciously cold Champagne, a dip of charred onion hummus with a topping of smoked paprika arrived – the only plate to arrive on the table that was not going to contain truffles. And, let's be specific here. This was about different truffles – in fact, four were to feature over the next courses. The first was the famed Autumn Black Truffle or, to be more precise, Tuber Uncinatum. This appeared as Truffle Churros, the most delicate of choux pastry with the truffles, walnuts, aged Parmesan and pickled walnuts – quite delicious.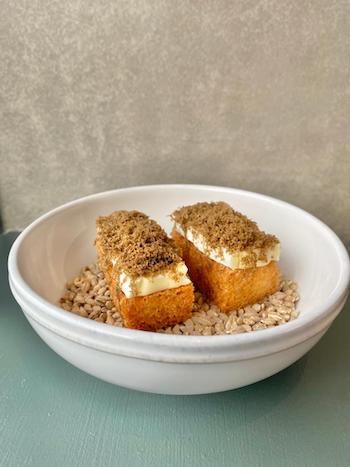 It was Truffle and Rice, though, that was probably my favourite dish of the evening. This featured lightly smoked Carnaroli Risotto, White Alba Truffle and that much forgotten root vegetable, the Jerusalem Artichoke. It was an inspired combination and so creamy that the rice itself had almost melted away. There was a very generous covering of truffle shavings and the scent of them sang out as the bowl was set before us.
There was, though, even more to come. The main course was Blackened Quail, the quail glazed with Perigord truffle and served with a roasted pumpkin and chestnut puree, cavolo nero with a little date sweetness. And, speaking of sweetness there was even a truffle riff on French Toast with roasted pear, toasted walnuts and a "honey truffle diplomat cream".
The service was friendly and impeccable (there was an excellent wine recommendation – a smooth fruity South Australian "Gorgeous Grenache"). The atmosphere at KW8 is utterly serene with subdued lighting, spacious tables and coolly gleaming walls, covered in silvery leaves and the occasional perching Bohemian waxwing (it's a bird and I just had to ask). Add to this the best of British seasonal cooking and, yes, it is quite a find.
Kitchen W8, 11-13 Abingdon Road, London W8 6AH. For more information, and for bookings, please visit www.kitchenw8.com, call 020 7937 0120 or contact reservations@kitchenw8.com.