There was a fad when I was in my teens for t-shirts with slogans designed to give you the appearance of an extreme sports star. The type who flicks a couple of gnarly signs to the camera and then jumps off a cliff with a pair of skis on their feet and a neon parachute on their back, James Bond style. Thirteen-year-old Tom owned two. The first bore the immortal legend, 'If you're not living on the edge, you're taking up too much room.' (Here I sit at my laptop in West London, still on that tight-rope.) The second had a more direct maxim: 'second place is first loser.'
Imagine telling that to the bearded Georgian who "silvered" in the men's 130kg Greco-Roman wrestling at this summer's Olympics in Tokyo. You might find yourself eating said t-shirt, and perhaps his leotard too. Nevertheless, there is some sliver of truth buried in the hyperbole. No-one remembers that Buzz Aldrin was the second man on the moon, do they? Well, yes they do, but I also remember going to the American Adventure theme park in my teens (probably wearing one of those t-shirts) and seeing on a commemorative plaque that Buzz had once flown all the way across the Atlantic to open a rollercoaster in Derbyshire. You can't imagine Neil Armstrong doing that.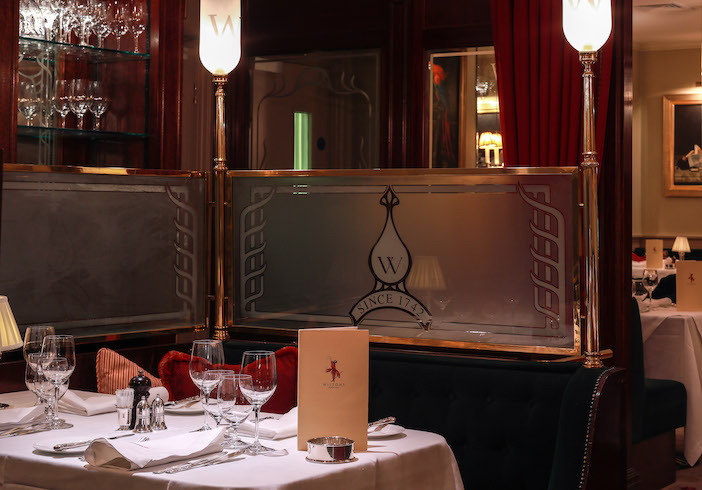 Therefore, it must rankle a little that Wiltons is only the second oldest restaurant in London. It might predate several European countries, but down the road in Covent Garden sits Rules, London's oldest. In the game of posh-restaurant top-trumps 1798 beats 1840 every time. Wiltons does chart its history back to 1742 when George Wilton opened a shellfish-monger close to Haymarket, but an oyster stall does not a restaurant make.
One might suspect that little has changed in the intervening years. The dining room is pure dowager duchess and the service just the right side of obsequious. In fact, it is probably as close as one can get to dinner at Downton Abbey in 21st century London. We even had our own Maggie Smith next door, who, after seeing off a vodka martini, castigated the waiter for a lack of partridge and grouse, declaring she would have lamb cutlets because they were, 'the only civilised thing on the menu.' Then, after the cutlets had been cleared, had the same chap decant a glass of red burgundy into a half drunk bottle in order to take it home and make into vinegar.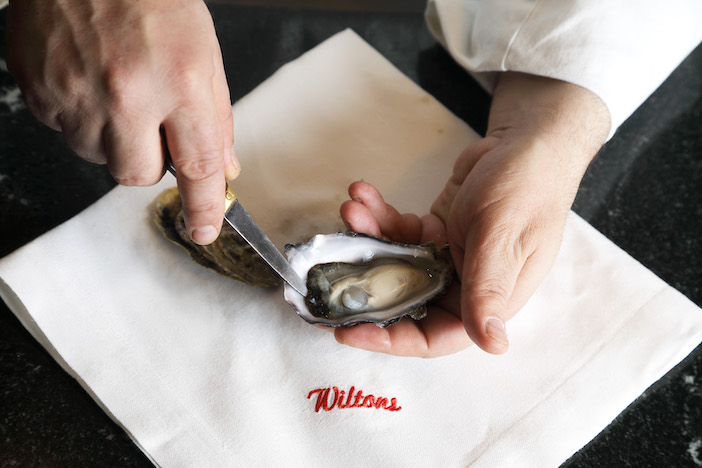 From my vantage point, the menu was chock full of 'civilised' things. What could be more civilised than oysters, followed by foie gras terrine and a dover sole meuniere? Or beef tartare followed by lobster Thermidor? All to be washed down with a nice bottle of Mercurey, chosen for us by the friendly sommelier.
The oysters were as you'd expect, just bigger. These were the Georgian wrestlers of the shellfish world; great muscular blobs of bivalve that required an advanced technique and one of those small forks lest they slither off the side of their shell and finish in one's lap. Three each meant one au natural, one with lemon and one with shallot vinegar. It might be sacrilege to the purist, but the shallot vinegar does it for me every time (even better if the vinegar is made from a bottle of Gevrey-Chambertin).
Foie gras is not to everyone's taste, but I enjoy it as a very occasional treat, and with the possibility that the government is going introduce a ban, it seemed like a good opportunity to go out in style. The terrine came with a chutney of some sort, apple perhaps, and brioche toast, and was everything you'd expect it to be. Rich, fatty, delicious.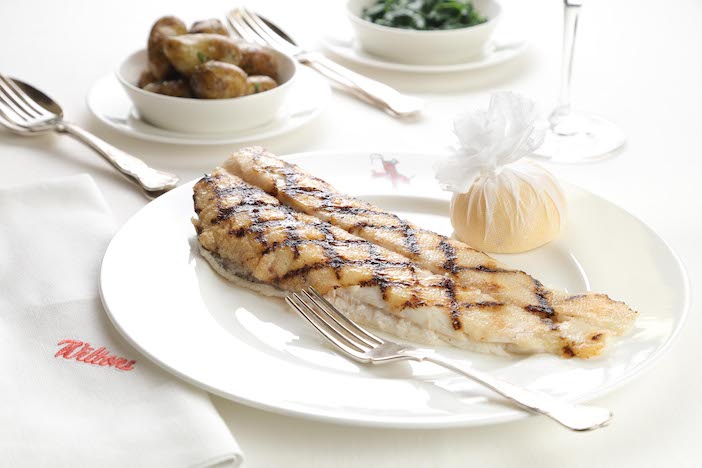 Thus, to the main event. A dover sole the dimensions of a size fifteen boot dredged in flour and drenched in butter. A thing of such perfection requires very little adornment and a side order of potato dauphinoise was almost too much. Other more experienced diners heeded the waiter's warning and went for plain boiled, but my Irish wife requires something fancier from her spuds. Manfully, we soldiered on, as rich mouthful followed rich mouthful. Her gratinated lobster was served out of the shell and was notable as the first of its species that did not have even a hint of rubber after cooking. Who knew?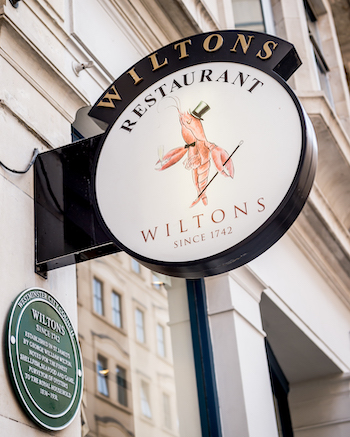 Dessert might seem out of the question after that scale of feed, but you haven't met my wife. Blithely, she ordered and demolished a textbook chocolate fondant, while I attacked an airy apricot souffle, which was light enough for me to pretend it was hardly even there.
For a restaurant to have lasted as long as Wiltons really does make it a thing of wonder in the Darwinian world of hospitality. Especially at these prices, because such a glorious meal in these surroundings does not come cheaply: one of their dover soles will set you back £65, as will a lobster Thermidor. But, if you have the means, it is a price worth paying for a slice of living history.
Will it still be here in a hundred years? I wouldn't bet against it, although that might depend on factors outside their control: global warming, asteroid strike, alien invasion. However, it is the type of peculiarly British institution one can imagine defiantly shucking those oysters as the rising tides lap around their diners' feet.
Wilton's, 55 Jermyn Street St James's, London, SW1Y 6LX. For more information, including menus and bookings, please visit www.wiltons.co.uk.