Some meals are memorable for all the wrong reasons. I recall one incident where my companion was so in their cups, on spotting a dish that had just been served to an adjacent table, they reached across and took a scoop of the unsuspecting diner's dauphinoise to reactions of abject horror and clamours of indignation. Others are often noted as a 'Where were you when…?' moment. Typically, it's through an incident or event that's no reflection on the venue, simply a case of happenstance. To wit, it's not often that one enjoys a lunch the very moment a Prime Minister makes their resignation speech.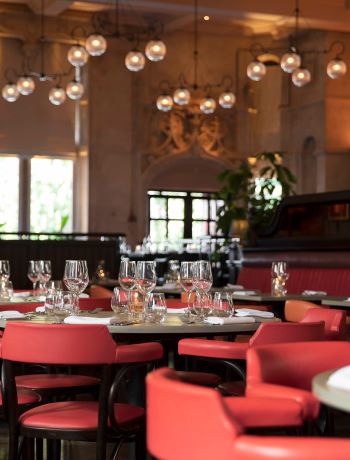 Larman and I always like a solid political debate over a good meal. We've relished fiery Chinese discussing Corbyn's tempestuous tenure, if memory serves we were dining during one of Theresa May's bouts to force her Brexit bill through the Commons, and Trump provided plenty of fat-chewing fodder over a steak or two. And may yet. But we couldn't have known when we arranged to meet at Zaika that we'd be sitting down to eat just as Boris Johnson was about to eat his words. Or not, as it turned out. And as the political maelstrom of those few days culminated in that moment, we were both caught up in the action before we'd even had a chance to shake hands.
Our choice for lunch similarly had an air of grandeur about it. Zaika, now something of an institution itself, was London's first high street bank in a former life, of the Victorian red brick sort, with lofty ceilings, plenty of wood panelling and carved masonry. Indeed, the door is capped particularly splendidly with a coat of arms over the head jamb. Palatial surroundings for what would amount to a palatial meal, fit for princes – and politicians, for that matter. Yes, you might expect more puns to come.
As I enter, Larman is there, seated on the dais, phone in hand, "We're going to have to watch this before we start, aren't we?" I concur, "but perhaps a snifter as we do, eh?" Larman smiles. "Priorities, old boy. Priorities."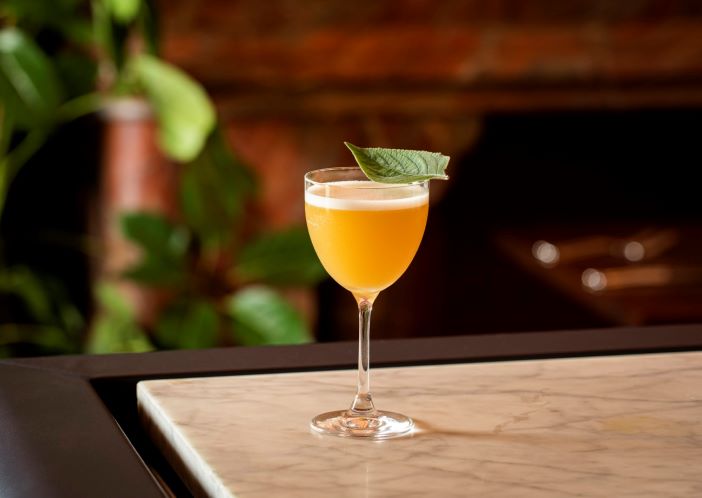 While Boris jabbers on, we toast proceedings with a cocktail, naturally; many given a floral spin in a nod to the restaurant's location at Kensington Gardens' doorstep. A Jaipur Bloom, of rosehip-infused gin and lavender bitters, whets my appetite as Larman, sipping on a bourbon-based Botanist's Tot, courses through the a la carte and declares his interest. An old favourite among London's high-end Indian establishments, Zaika has a new menu at the hands of chef Karunesh Khanna, erstwhile steward of Belgravia's Michelin-starred Amaya for some 13 years, so we know we're in for a treat.
The starters all look tempting and we're assured they're small, so we go overboard and order four. It's a panoply of regal-looking dishes featuring fist-sized tiger prawns grilled in coriander, mint and chilli; scallops in a pineapple broth with beetroot chutney, and chicken tikka given an Afghan spin with fennel and cardamom. But the definitive, and delivered with a proud "This is our house speciality", are the grilled lamb chops, steeped in chilli and nutmeg and served with a fiery Bengali mustard sauce. Needless to say, bones are gnawed and fingers are licked as the plates are cleared.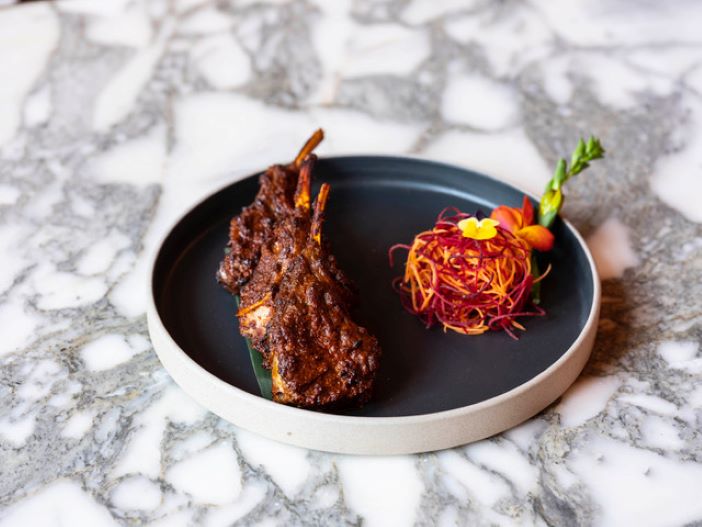 "So, who's next?" Larman intones. At this point, we're well into our discourse, discussing the runners and riders who would be fighting over each other up the greasy pole. "D'you mean what's next?" I reply, as our mains arrive. From their 'royal' specialities – and a first, at least for me – is the Hyderabadi lamb. Somehow they've wrapped a slow-cooked lamb shank in filo pastry. The bone stands proud of the crust into which the waiter pours a smoked cumin sauce, which disappears into the parcel. It seems criminal to break it open but when we do, aromas are released to match the softness of the slow-cooked tandoor lamb within.
Larman goes a little more conventional with a butter chicken – come to think of it, I think this is a house speciality, too, and you can see why. The sauce is richer than Croesus, enhanced with caramelised tomatoes and fenugreek, the chicken generous and succulent. A number of condiments, including raita and tamarind and mustard dahl, complete the occasion. We survey the table, not as burdened as previous Indian repasts we've partaken of, but where we pass on quantity, we're certainly making up for in quality. It's the perfect backdrop to such stirring, enlivening conversation. I don't wish my plate to end, but end it does, wiped clean with the last crust of naan.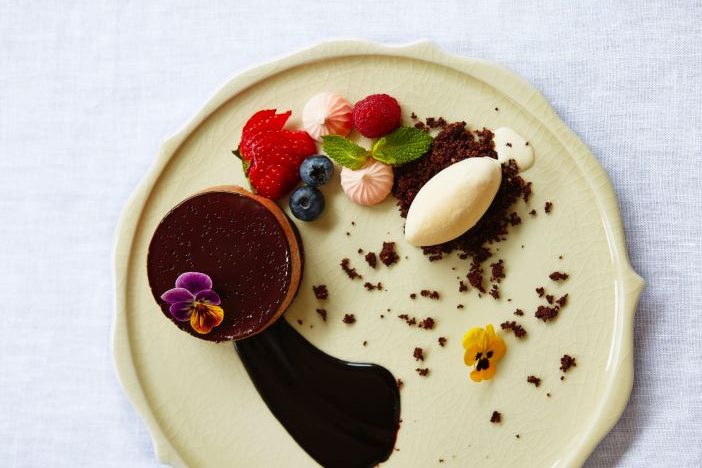 As we wrap up over an obligatory espresso martini to complement a velvety chocolate Ras malai tart, Larman reminds me of an old Chinese proverb, "May you live in interesting times…" he nods, wryly. "Proverb?" I ask, "I understood it to be a curse…" "Who knows, old boy," he replies, "Perhaps we may find out soon enough."
We part knowing that this was one lunch that will live long in the memory. And as we pass the threshold, I consider again the circumstances; a memorable meal indeed but, on reflection, you might say this was memorable for all the right reasons.
Zaika, 1 Kensington High St, London W8 5NP. For more information and reservations, please visit www.zaikaofkensington.com.