Chef Patron Laurent Couvreur and his wife Jill have been running Casanis (pronounced Ca-za-neece, after the famous brand of Pastis from Marseille) since 2007. Having earned his stripes at some of the finest Michelin establishments along the Cote d'Azur, including the renowned Le Royal Gray Restaurant in Cannes where he worked with Jacques Chibois, Laurent's menu is heavily influenced by the flavours of Provence and the South of France. Jill, who also happens to be a talented saxophonist, meanwhile traded her film-making career for a life front of house and has become a well known face in a city passionate about food.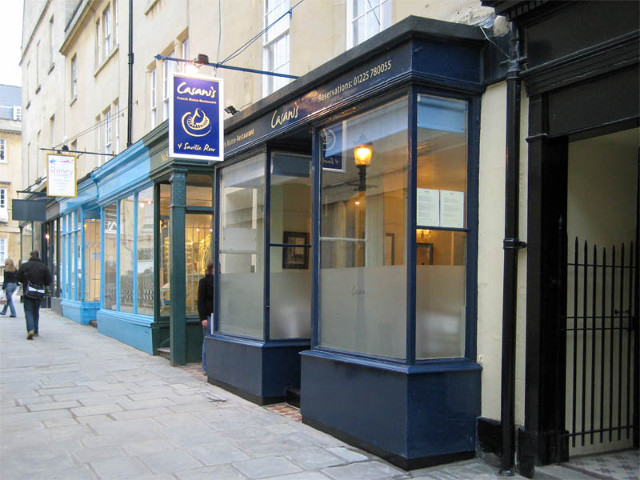 Jill and Laurent live above the restaurant premises, set over two floors of a terraced Georgian house and nestled on a quiet side-street near the Royal Assembly. The food and family feel of this unassuming bistro are the reason locals regard it as one of their favourite culinary destinations – and Bathonians know what they like. It's no surprise then that Casanis is almost always either a nominee and/or winner of the 'Best Restaurant' category at the Bath Good Food Awards. With its low lighting, shabby chic whitewashed interior and wooden chairs, not to mention Jill greeting guests with "Bonsoir!", you could almost convince me that I was in France.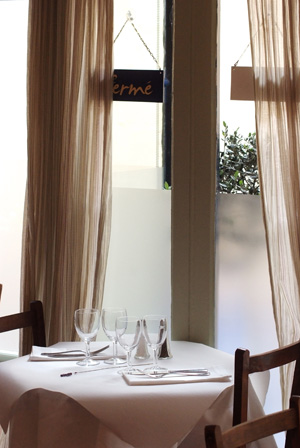 The Sunday Times recently named Casasnis one of the best French restaurants in the UK, mentioning the humble bistro in the same sphere as Boulestin and Le Gavroche in London, and whilst you very much get what you pay for in terms of execution, it certainly fits the bill if you're in search of a cosy neighbourhood restaurant. And outside London we like our fare uncomplicated and hearty. Casanis also offer a popular set lunch (£20 for three courses) and an early evening menu, so there's no excuse not to visit when you're next in Bath.
Laurent is a chef more intent on flavour than winning beauty contests with his food (sigh of relief), with elegantly presented classics we all love to eat such as French onion soup or Coquilles St Jacques – featuring fresh fish from St Mawes on the south coast of Cornwall – served minus the scallop shell and complete with the roe. But give me Laurent's unbelievably good ravioli d'escargot any day. Drenched in butter, this dish is inspired and I couldn't think of going to Casanis and not ordering it. Mains are light in summer and sublimely decadent in winter; confit de canard to casseroles featuring comfortingly garlicky slow-cooked lamb, they offer a little ray of Provençal sunshine on a grey day in November.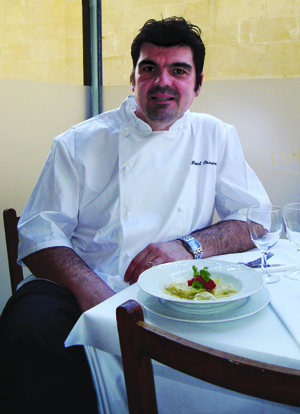 The wine list is, as you'd expect, France-centric, but call me a snob, the wine glasses are so rustic I couldn't be induced to spend a fortune on a good bottle, especially when the house red is a Fleur de Vigne Grenache Merlot (£18.50) and more than acceptable unless you happen to be celebrating a special occasion.
To finish, the dessert menu is always packed with French staples like tarte aux pommes or crème brûlée, and guests are sometimes lucky enough to be offered a glass of homemade vin' d'orange liqueur, which sits temptingly on the bar in a large glass decanter and is based on Laurent's grandmother's recipe, a nice touch and a fragrant way to end a couple of hours unwinding with a loved one.
Casanis, 4 Saville Row, Bath, BA1 2QP. Tel. 01225 780055. For more information and menus visit the website.