It's becoming the new craft gin, with production increasing by some 500% in the last two years, and, as perhaps the most terroir-specific spirit, it's hard not to see why, its means of production making it the ideal small batch drink for discerning palettes, losing its 'moonshine' reputation and evolving into a boutique tipple for even the most discerning of sophisticates.
I'm sat in the intimate upstairs bar of Los Mochis, a small, vibrantly adorned Mexican taverna behind Notting Hill's main drag, and I'm being introduced to the intriguing, beguiling world of mezcal.
On the table in front of me, and each of my four classmates, is a wooden tray containing three small copitas, or cups, each accompanied by what I can only assume is a flavour enhancer; slices of apple, pieces of dark chocolate, and an olive. Elsewhere on the table is an array of cocktail-making regalia, earthenware jugs, shakers, ice and limes.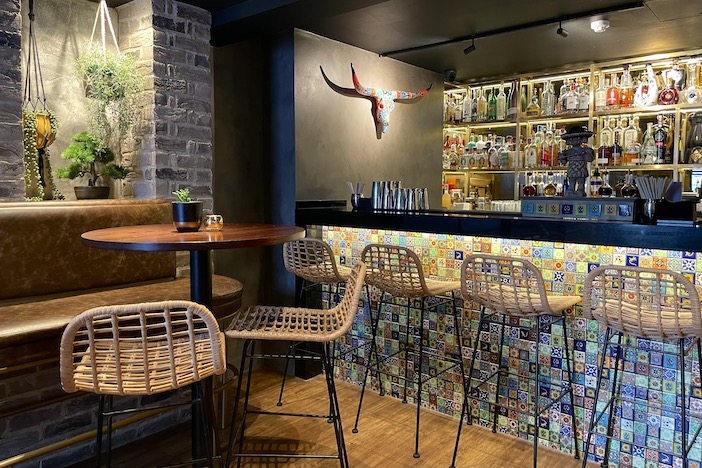 Our chosen tipple is the enigmatically and alluringly named The Lost Explorer, a relative newcomer to the scene, and specialists in small batch distillation. I spot that each of those cups corresponds to a different bottle in their range, labelled with a number denoting its age.
"That's not the drink that's aged," says Dean, Lost Explorer's brand ambassador and our tutor for the evening, "that's the age of the agave plant before it's been harvested."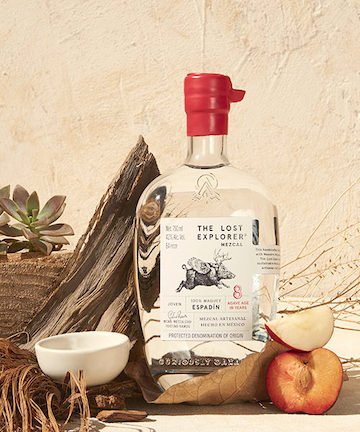 We start with Espadin, the 8-year-old. "This is the most commonly sourced plant to make mezcal," Dean says, "but it's a big misconception that because it's the most popular, it's the lowest quality." We take a sniff and a sip from the first copita, there are hints of herbs, a grassiness. I nibble on a piece of apple, take another sip, and it comes alive, bursting with ripe fruits and with a smooth, slightly smoky finish.
Espadin, we're told, is principally used because of its high yield but, like grapes, every single Espadin has different characteristics because of different microclimates and terroir across the country. "Agave plants are so terroir specific," Dean says, "in my humble opinion, it makes mezcal probably the most terroir-specific spirit there is.'
As we talk through its flavour notes, Dean tells us how mezcal is made; the heart of the giant agave is chopped up and baked in a pit in the ground for up to six days, before being crushed to extract the juice fermented and distilled. A litre bottle takes about 40kg of agave, which is what's drawn from a single plant, hence the name 'giant' agave.
Despite only being formed in 2020, Lost Explorer has a bold ambition to be most sustainable mezcal brand in the world; the bottles are made with 50% recycled crystal, the wax seals are natural beeswax. "And these," Dean says, holding up a copita, "are made from the fibrous pulp that's left over from the production. It's often discarded, but we use it as fertilizer, and to make these copitas."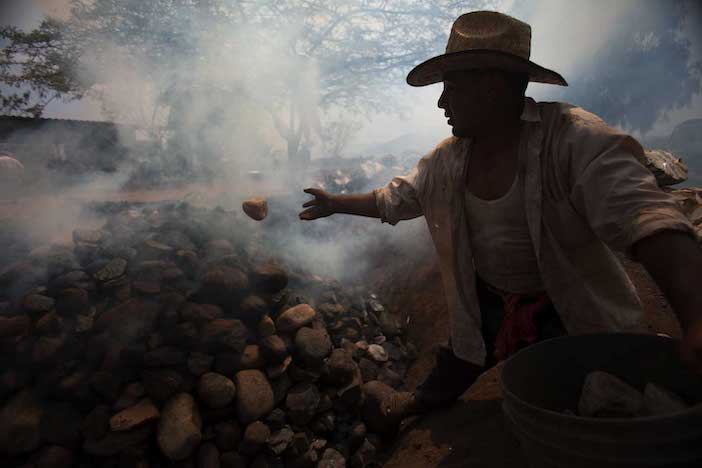 We move on to the second, the Tobala, known as the 'Explorer Agave', based on the hard-to-reach, high altitude terrain where it's found. This rare, wild agave feels a lot earthier, smokier, bearing characteristics to a fine whisky, and goes particularly well with the dark chocolate. I'm getting a sense of what Dean is telling us about the terroir, with each exhibiting far ranging characteristics. It makes me wonder how mezcal differs from its more well-known cousin.
"There are three main differences with tequila," Dean says, "its production, geographical region, and particularly, that you're only permitted one type of agave to make tequila, the Webber Blue." Whereas for mezcal, there are some 52 registered agave plants, which account for the variation in character, although 90% is made with Espadin.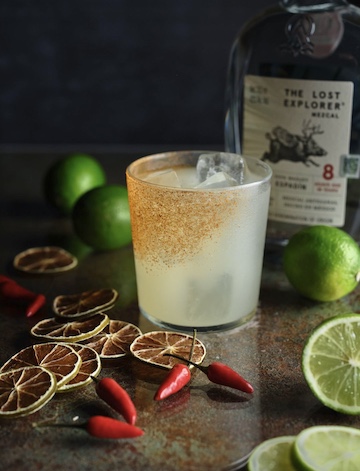 So, what came first? I ask. "Tequila is actually a famous mezcal," Dean tells us. "The mezcal produced in a place called Tequila town became so good and so well respected, it took the name of the town. Think of it like Champagne or Cognac." There are only five states where you're permitted to make tequila, to be able to call it tequila. And, as with any origin-specific product, there's regulation involved to control its production.
Finally, we try the third, the Salmiana, the 'green giant'. Growing up to 12ft in diameter, it's the most herbaceous of the three, which also accounts for the olive to bring out its characteristics. And you could almost make a martini with this, such is its citrus and mineral notes.
The evening is rounded off by experimenting with quite how versatile mezcal can be; Los Mochis' barkeep walks us through two signature cocktails; a Tommy's – a take on a margarita but using agave syrup instead of the orange spirit, and Espadin instead of tequila – and what comes out is a beautifully smooth, tart, refreshing, and ostensibly moreish concoction, given a bite with a spicy Togarishi rim.
To follow, we build a classic Paloma; again, switching out the tequila for mezcal and topping it with grapefruit soda. Accompanied with some home-baked tortilla chips and crushed guacamole, naturally, it's been an enlightening – you might say eye-opening – evening, and I'm now duly armed not only with wisdom when I next step into a bar, but I think I might just be ordering my margaritas with mezcal henceforth.
The Mezcal Masterclass is available at Los Mochis, 2-4 Farmer Street, Notting Hill, London W8. Priced £40 per person, including tasting, snacks and two cocktails. For more information, and bookings, please visit www.losmochis.co.uk.
For more information about The Lost Explorer, the most awarded mezcal in 2021, please visit www.thelostexplorermezcal.com.