As many of the vinously inclined minds of the wine world celebrate world Chardonnay Day today, there are many a brilliant, bright reason to open a bottle of this most delicious of grapes. True, this grape divides, and often gets a bad rep, but finding the right bottle with enough balance and style to captivate your mind and palate is the secret to getting the utmost enjoyment out of this fat and fleshy grape. Flushed with stone fruit – smacking of peaches, nectarines and cream (often) from the way it is grown and then made, Chardonnay is the perfect bedfellow to a roast chicken, a hunk of salty cheese, or anything wrapped in bacon. The old 'ABC' – 'Anything But Chardonnay', should really be changed to 'Alive Because of Chardonnay' – because frankly, when done well, it can be simply electric.
Ataraxia Chardonnnay 2015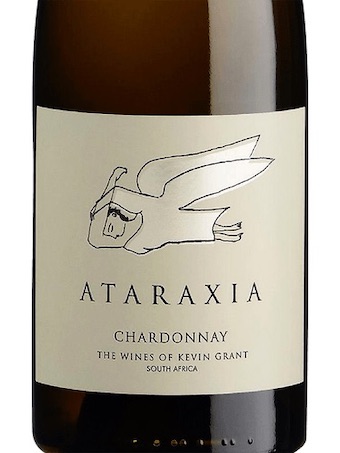 Once the cover star of Decanter magazine, this wine is made by Zoologist by training and overall winemaking genius (but ever humble) Kevin Grant. Kevin was chief winemaker at nearby Hamilton Russell Winery in the Hemel en Aarde (heaven on earth) Valley – in cool climate, pretty South Africa, where whale watching is another pleasant pastime here in addition to its more gastronomic grounds for visiting. Kevin is best known for his obsession with the soil and getting the very best out of his own patch of dirt to best express this phenomenal grape variety in the glass. Visitors to his converted church tasting room can enjoy ringing the bell before entering to take off on an altogether very special South African wine flight. Up to the sky with this wine you will surely go.
Au Bon Climat Wild Boy 2017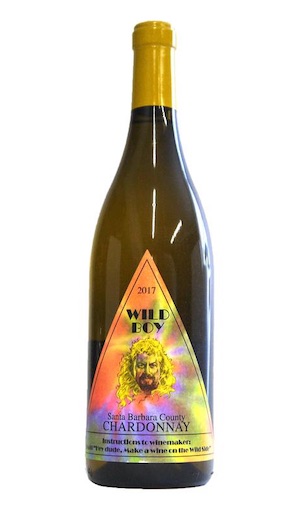 It can't be world Chardonnay day this year without referencing the legend that was Jim Clendenen. Jim founded Au Bon Climat, his own winery in Santa Barbara, California, based on his own beliefs around what a classy, drinkable wine should be. With expereience in Burgundy and indeed Australia, he became a much-followed, apologist for his own lower-alcohol, lighter bodied methods (vis a vis the rest of California, at least). Jim crafted incredible wines of distinction that each carry his own personality in their flavour profiles as much as in their brilliant varietal character. Wild Boy must be the most recognised of the range, and one to whom we can only raise our glasses higher, after the sad news of his passing just this weekend gone by. RIP Jim. Your legacy for this much-heeded style of wine and all the fantastic bottles you produced will live on in our muscle memory for some time to come. We hope, when ready, his children Isabelle and Knox – may decide to carry his idiosyncratic style on.
Eileen Hardy Chardonnay 2016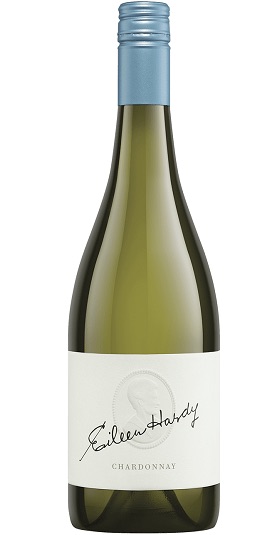 If you grew up thinking Australian Chardonnay was far from being desirable, think again. Eileen Hardy was awarded an OBE for her services to the Australian wine industry and is continued to be recognised today not only by being named on this wine. This is one of the finest examples of Aussie Chardonnay I've tasted in recent times. It has a cool, clean profile – poised to perfection and showing great tension in expression of the fruit it reveals in its blend – some from the cool climate, heart-shaped island of Tasmania, some from the windy enclaves of the equally impressive Yarra Valley, just north of Melbourne and some from Tumbarumba – the western foothills of Australia's snowy mountains. A series wine for serious Chardonnay fans – this will be worth the anticipation of opening (which handily won't take too long – thanks to its screw-cap). Pop it in your (very posh) picnic. And look out for the latest vintage to drop, this coming October.
Ten minutes by Tractor Estate Chardonnay 2018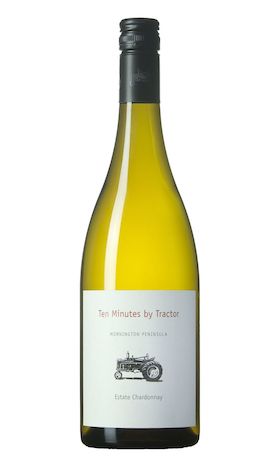 One of my favourite parts of the world, Ten minutes by Tractor sits deep in the heart of Australia's enchanting Mornington Peninsula – a 40 minute drive south east from Melbourne. The winery gets its name from the original three vineyards – Judd, McCutcheon and Wallis being – as you guessed, ten minutes by tractor from each other. Having stomped on the soil where the now slowly but beautifully rusting original tractor sits with winery owner Martin Spedding, you can rest assured that theses vines breathe the best of the Mornington's cool climate for ultimate Chardonnay growth and ripening. They are also grown on Burgundian clones, with the resultant juice being aged in French barriques to draw out this most distinctive of Chardonnay-mecca styles, yet with a new world whisper. The 10x winery has recently finally recovered from a heart-breaking fire where much of its much sought-after library stock was destroyed. It is now back to regenerated life however, with a fabulous restaurant on site to boot. Well worth a visit, if you ever find yourself nearby.
Blackbook Winery 'Painter of Light' Chardonnay 2019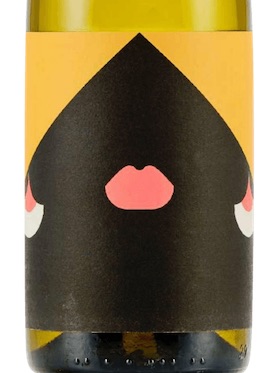 This wine absolutely does what it says on the tin. English-grown enlightenment, that really might make you finally 'get' Chardonnay. Recently dubbed Chablis-on-Thames by the Financial Times, the duo behind this brilliant British label made under the arches of Battersea, craft quality English wines from grapes they carefully select from around the country. Once served to me blind by the sommelier at La Trompette, the work of Sergio Verillo and his wife Lynsey is unmistakable. Not just identifiable from its clean line of mouthwatering acidity, this wine has real ripe fruit too, grown in Essex at the Clayhill Vineyard. Pressed into Burgundy barrels, frequent lees stirring gives this wine a resultant, brilliant texture. An altogether fantastic example of home-grown Chardonnay goodness.
Header Photo by Janko Ferlič on Unsplash