Halloween is over, the clocks have gone back, it's now November… which means we can start talking about Christmas!
That's right, I'm sure you've noticed the supermarket shelves stacked high with mince pies, and some festive tipples now taking pride of place in the booze aisle.
What about hazelnut rum? Ever heard of it? I adore nutty liqueurs – a glass of Disaronno or Frangelico on the rocks is heaven to me, and I'm always on the hunt for a good marzipan liqueur.
Well, eagle-eyed Waitrose shoppers may have spotted a new nutty concoction: Belgrove Hazelnut Rum.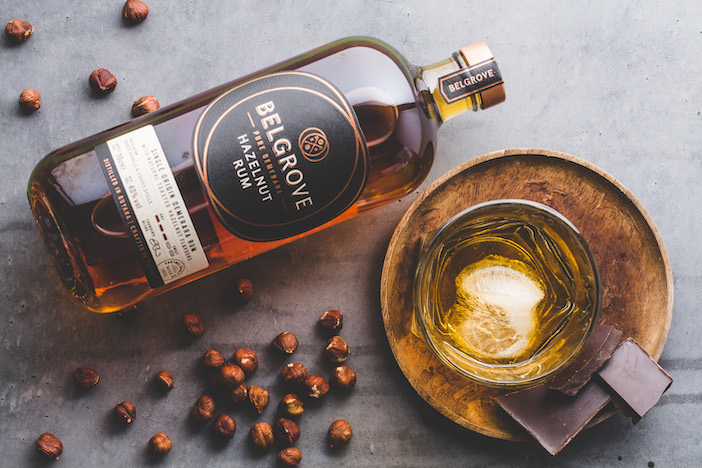 Launched three and a half years ago, this small-batch rum distilled in the Caribbean is now available in 114 Waitrose stores, just in time to make an appearance in festive cocktails, put a twist on an espresso martini, enjoyed with a ginger beer or simply served neat over ice.
Belgrove Hazelnut Rum combines single-origin Demerara rum, toasted hazelnuts, Madagascan vanilla and a hint of cocoa to produce a smooth and well-balanced drink.
Aged in oak barrels, it has a unique and refined taste; scrumptious on its own, with a diet coke, or paired with a festive mixer to really up the Christmas vibes (try Fever-Tree's spiced orange ginger ale).
You can also add a good glug to your hot chocolate. A perfect accompaniment when you're working from home and still refusing to turn the heating on (or is that just me?).
And, of course, it gives a terrific spin on some classic cocktails too.
Espresso Martini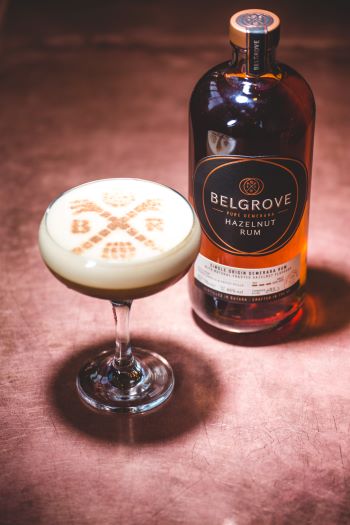 50ml Belgrove Hazelnut Rum
25ml Mr Black coffee liqueur
30 ml (1 shot) fresh espresso
10ml salted caramel syrup
3 coffee beans (to garnish)
Combine the Belgrove Hazelnut Rum, coffee liqueur, espresso and salted caramel syrup in a shaker with ice, then shake for 10 seconds. Strain into a martini glass, garnish with coffee beans and serve.
Mistletoe Martini
50ml Belgrove Hazelnut Rum
20ml red vermouth
10ml syrup from a jar of maraschino cherries
2 dashes Angostura bitters
3 maraschino cherries (to garnish)
Twist of orange peel (to garnish)
Stir the Belgrove Hazelnut Rum, red vermouth, syrup and bitters in a mixing glass with ice, then strain into a martini glass. Garnish with the maraschino cherries on a metal cocktail stick and a twist of orange peel.
Of course, if you're not wild about hazelnuts, there's also a spiced fig and blackberry rum. Which sounds utterly delicious too.
RRP is £30. For more information, including stockists and for more cocktail recipes, please visit www.belgroverum.com.