Did you know we inherited some 10,000 varieties of grapes from early humans? And yet, like many other crops, we've chosen to pluck a mere handful from that abundant ancient global vineyard to produce the wine that graces our tables.
Admittedly, there are as many reasons for that as there are varieties; yield, durability and, frankly, taste, but surely there are a multitude we're missing out on? After all, think of some of those wines you've only ever tried abroad that never make it to your shores?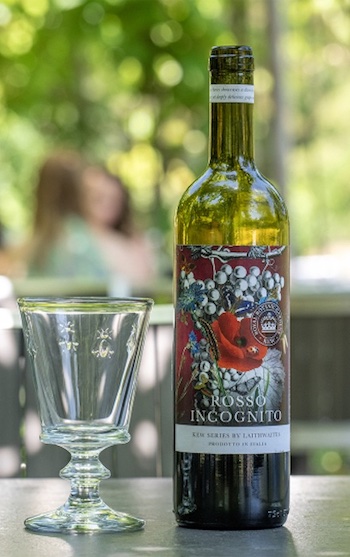 Well, in an initiative to help surface some of the more at risk vines, wine merchant Laithwaites, committed to giving pride of place to smaller producers, has teamed up with the Royal Botanic Gardens in Kew – themselves dedicated to preserving the world's botanical heritage – to seek out and release a selection of wines grown by producers exploring lesser-known varietals, and are releasing them in a limited run to celebrate the incredible biodiversity of vineyards around the world.
The Kew Series by Laithwaites trio has been designed, above all, to delight, even down to the label design drawn from illustrations in the Kew archive. Opening the batting, Rosso Incognito is a blend of 'unknown' native Italian grapes, including Ancellota, the darkest of the Italian reds. Produced at a small family estate on the southern edge of Lake Garda, respect for the land is the core of the fourth-generation winemaker's philosophy, where everything is done by hand – or donkey – in both the vineyards and the winery. Ancelotta produces a deep purple hue, complementing its velvety blackberry, plum and cherry flavours. It's a playful, enjoyable tipple, light in tannins and is often enjoyed locally with homemade tortellini.
At the other end of the spectrum, Carricante features an ancient grape, native to Sicily, that's been grown on the slopes of Mount Etna for a thousand years. Little surprise, it's one of the island's most prized indigenous varietals. Like the Rosso Incognito, the Carricante is made by a small family producer, and it's a bright and zingy white with delicate floral notes on the nose, absolutely pulsates with citrus, and a mineral finish. It proves perfect with light creamy pasta or risotto, fish and seafood.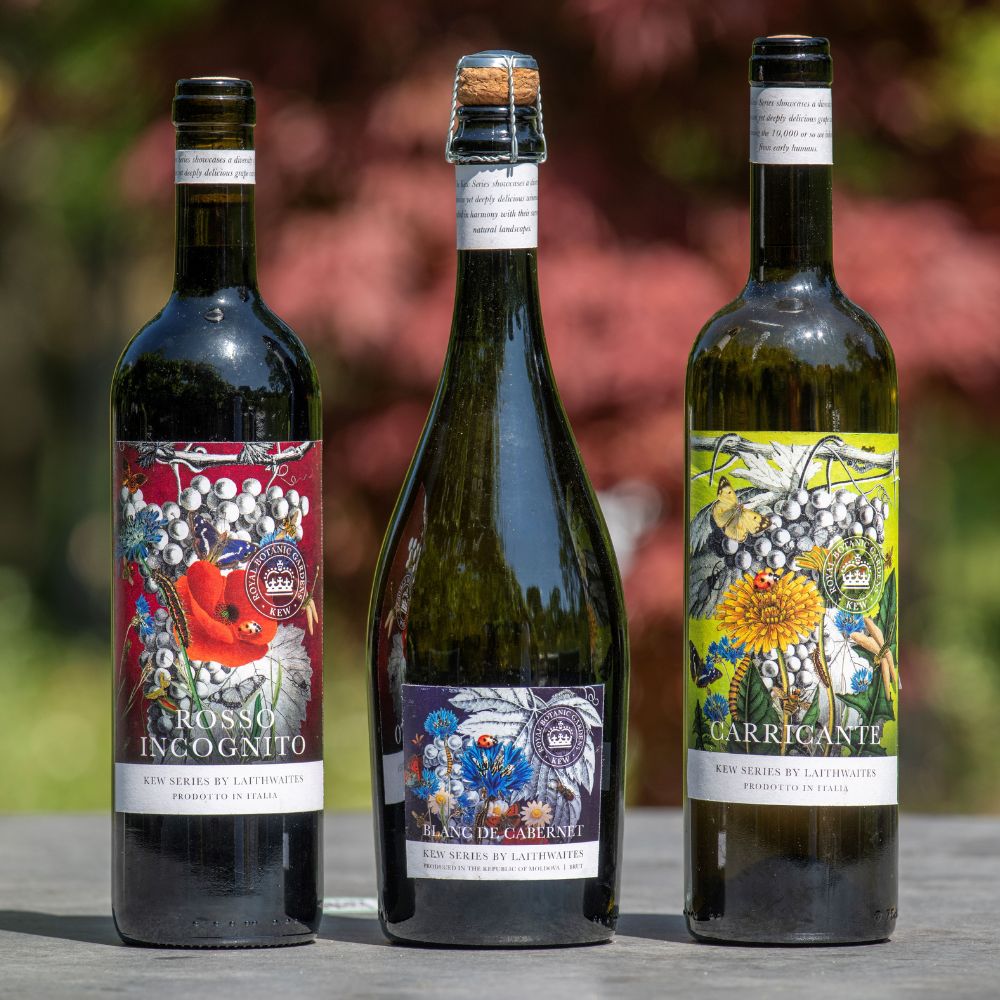 A highly unusual sparkling wine completes the set, the Blanc de Cabernet Brut made from the red Cabernet Sauvignon (yes, you read that right) grape hailing from Moldova. A lovely aromatic freshness from the cold, biting wind that blows over the vineyards of Cimisla gives the wine a soft mousse texture, gently effervescing with white peach and citrus notes and a balanced creaminess – and it's absolutely delicious as an aperitif that will turn heads.
The Kew Series by Laithwaites is certainly an eye-opener, for the expert and enthusiast alike, and apart from being eminently quaffable, serves as a key to unlocking the multitude of lesser-known and endangered varietals out there, endorsed by one of the world's leading centres for preserving botanical heritage.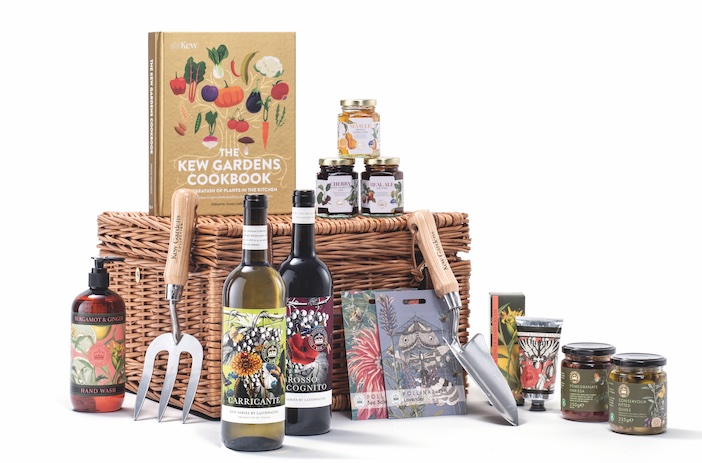 And with the festive season, ahem, just round the corner, they've also produced a range of exclusive gifts for wine and garden-lovers alike. Each set features a bottle of wine from the range, alongside a range of Kew-branded gifts to tempt the gardener, foodie, or even beauty-lover in your life. For the ultimate festive indulgence, a luxury hamper will also be available, containing an assortment of gardening, beauty, and foodie treats.
All Laithwaites Kew wines and gifts are available to purchase from the Kew Shop and from Laithwaites website at www.laithwaites.co.uk.
Photos courtesy of Kew Botanical Gardens