"Ladies and gentleman, you've entered the spaceship – get ready to shoot into orbit," announces Richard Geoffroy, Dom Pérignon's ebullient cellar master, to an audience of bemused wine writers. Geoffroy has a touch of the cosmic about him; I can imagine him sprinkling space dust on his Cornflakes. A wonderful showman and hugely entertaining company, he speaks in long, often impenetrable sentences, occasionally exciting himself with his own brilliance.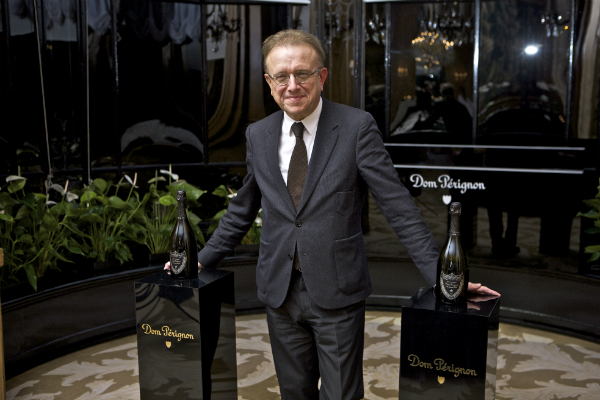 Last month, I was lucky enough to be invited by Geoffroy to take part in an intriguing experiment. Our spaceship turned out to be the sprawling, 19th century, 5* Château Hotel Les Crayères in Reims, set in a 17-acre landscaped garden. My expansive room was exquisite, prettified with toile wallpaper, white orchids, scarlet tassels and an ornate gold mirror above the writing desk. Luxuriating in the opulence of it all, I flicked through a book on Titian and Tintoretto left on the coffee table, nibbled the trio of chocolates on the desk, then quickly changed for dinner
Beginning in the Balmoral-esque tartan clad bar with a palate cleansing glass of Dom Pérignon 2003 – a rich, powerful vintage I'm growing ever fond of, proceedings quickly moved to the two Michelin-starred Les Crayères restaurant, a magnificent, chandelier-filled room boasting verdant tapestries, swagged curtains and a grand dining table cutting through it. Taking my place near the head of the table, Geoffroy quite literally sprung into action. "I believe temperature has a profound effect on the flavour profile of Champagne," he offered.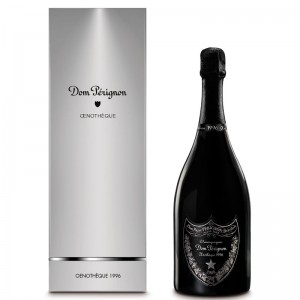 In order to test his theory out, we were to be guinea pigs in a temperature control experiment with Dom Pérignon Oenothèque 1996 – one of the best Champagne vintages in recent history. Titled IV-VIII-XVI, the experiment would explore the effect temperature has on the expression and characteristics of Oenothèque '96 degree by degree, by slowing down the maturation process of the Champagne and suspending it in its various states for as long as possible.
The roman numerals refer to the number of glasses used (4), the different temperature stages (8), and the end temperature of the wine (16 degrees). "I chose the 1996 Oenothèque because I needed a vintage with a broad range of expressions, and a wine with concentration and depth. It has the capacity to open out into a range of different aromas and tastes, making it a wine that truly breathes. I'm convinced it will lead us to the heart of this journey," Geoffroy explained excitedly.
Over the course of two hours, eight different dishes, from bracing saline oysters in a seawater granita, and a rich, creamy mussel soup, to tea smoked basmati rice with mushroom tobacco, and an almond-flecked lamb tagine, were served to compliment the aroma and flavour differences in the wine at each of the eight stages. With the room temperature set at 20 degrees, we were all poured a bottle of Oenothèque '96 (disgorged in 2008) into four balloon glasses set in front of us in an open topped box with chilled panels to slow down the speed at which the wine warmed up.
The Oenothèque '96 was then tasted every 15 minutes, from left to right and then right to left, with the wine raising in temperature from eight to 15-16 degrees by the end of the night, revealing eight different 15-minute aromatic sequences. Fascinatingly, there were tangible differences in the wine at each of the eight stages, moving from mineral at 8º, honeyed at 9º, zesty at 10º, buttery at 11º, earthy at 12º, truffly at 13º, smoky at 14º, and nutty at 15-16º.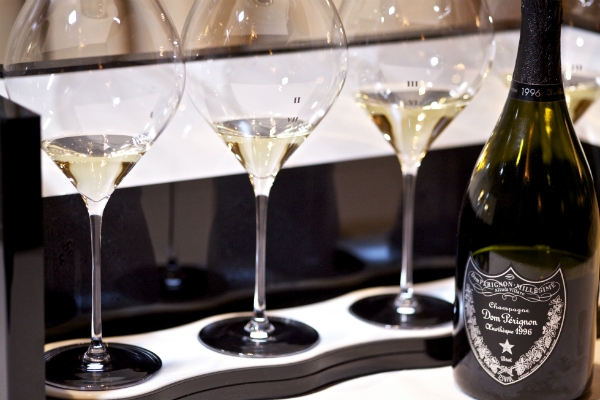 As the dinner reached its climax, I suggested to Geoffroy that the evolution of the wine could be compared to the different stages of seduction. At its coldest, the fizz was shy and tight – fully clothed if you will. But as the evening drew on and the temperature increased, it began to reveal itself, opening up and becoming more confident and expressive at every stage, moving from steely and mineral, through an enticing citrus stage and an earthy autumnal phase, then finally emerging into its full honeyed glory.
"I decided to do this because I wanted to push the boundaries of experimentation to lead me to a new understanding of the mysteries of the wine," Geoffroy revealed at the end of the night amid declarations that he's moving into the world of fine and rare tea. Which of the eight stages did he think was the ultimate temperature to enjoy Dom Pérignon at its fullest expression? "12 degrees, there's truth in that temperature," he replied earnestly. After dinner, I snuck outside for a midnight stroll around the hotel's perfectly manicured lawn. Looking up to the sky, the stars were shining brightly like crazy diamonds, reminding me of Benedictine monk Dom Pierre Pérignon's exclamation when he first created sparkling wine in his abbey: "Come quickly, I am drinking the stars!"