Perhaps for all the wrong reasons, Christmas in 2020, more than any other year, feels like it needs marking with some serious intent. So, while we can't celebrate as we normally would, here's our suggestion of bubbles and drams to see off the festive season in style – and while we may not want to, it will certainly be one we'll remember…
Lanson Le Rosé Brut NV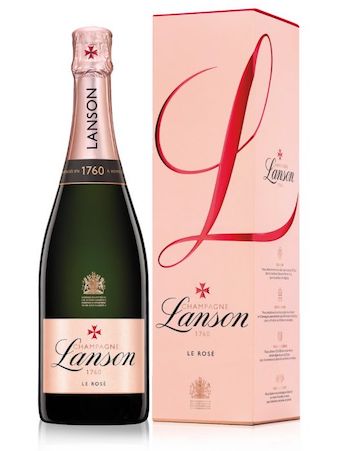 To kick off any celebration, you have to pop the bubbles and, this year, we're in the pink. As one of the first rosé Champagnes, Le Rosé harks from more than 60 years rosé-making from Maison Lanson, itself boasting a 260 year history, so there's substantial experience in knowing what works. Le Rosé is sought after for its pale salmon colour, rose and red berry on the nose and offering a delicate and fruity palate drawn from a timely blend of Pinot Noir, les Riceys and Pinot Meunier, all characteristics making this worthy of its famous Maltese cross emblem.
But don't take our word for it, as a proud Royal Warrant Holder since 1900, Lanson is the official supplier to the Royal Family, so you're in good company as you pop that cork on Christmas morning.
Lanson Rose is available at all good stockists, priced at £30.
Glenmorangie: A Tale of Cake
Any self-respecting whisky aficionado will know that a fine single malt pairs with chocolate, venison, cheese, caramel, citrus fruits, a fine cigar – all things that round off a fine festive feast. But cake? Well, yes. And spectacularly so. After all isn't a Dundee cake soaked in scotch?
The ever-inventive alchemists at Glenmorangie once again appear to have outdone themselves when it comes to releasing new expressions and, this autumn, we were graced with what must be their most madcap bottling yet. They've even called it Cake.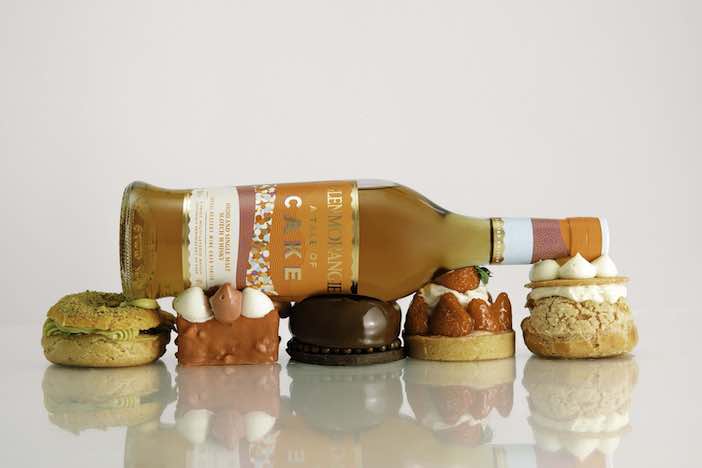 This latest creative limited-edition whisky captures the joy of the perfect slice of cake in a glass. Glenmorangie A Tale of Cake began when Dr Bill Lumsden, Glenmorangie's Director of Whisky Creation, found himself musing over how some of his most joyful memories involved cake – from baking with his granny, to the pineapple upside down cake his daughter made him for his birthday.
Dreaming of encapsulating cake's magic in a single malt whisky, he experimented by finishing Glenmorangie in Tokaji dessert wine casks. I mean, why didn't we think of that sooner?! Skilfully layering their sweet, honeyed notes with Glenmorangie's smooth, fruity character, Dr Bill created Glenmorangie A Tale of Cake, the perfect dram for both whisky connoisseurs and whisky beginners alike – and especially those with a sweet tooth.
Available through www.clos19.com   www.glenmorangie.com  
For cocktails, the Vesper Martini – in a bottle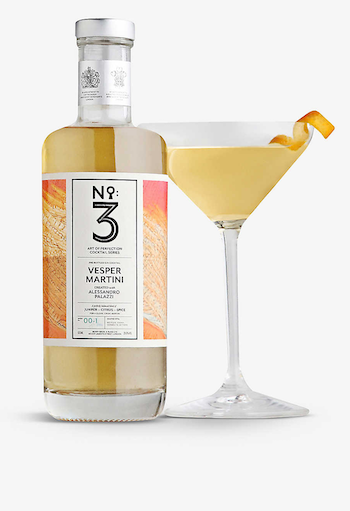 Berry Bros's No.3 Gin needs no introduction. With over 30 awards for excellence since 2010, it is the only gin in the world to have been awarded World's Best Gin four times at the International Spirits Challenge, and the first to have ever won the prestigious Supreme Champion Spirit award at the International Spirits Challenge last year.
Little wonder it's the go-to gin of choice for one of London's leading bartender's signature cocktail, the Vesper Martini. Alessandro Palazzi of Mayfair's iconic DUKES Bar has been mixing his iconic take on the classic James Bond martini – made with the finest vodka, English vermouth and No3 – for knowing cognoscenti for years (we can testify to this), and now we're able to bring it home with the release earlier this year of a ready-to-pour version in a bottle. The beauty of it is you don't need to mix it; simply take it from the freezer, pour, garnish with a twist and serve. So, you needn't miss a beat from peeling those potatoes.
Available from Selfridges and other selected stockists.
Hennessy 150th Anniversary edition
No Christmas binge is complete without a generous measure of cognac gently rolling round a brandy glass cupped in one's palm. And this year sees Hennessy, one of the world's leading cognac houses, celebrates a milestone anniversary as its legendary XO turns 150.
First created by Maurice Hennessy and Cellar Master Emile Fillioux in 1870, the "extra old" blend was a Hennessy intended only for his inner circle of family and friends – but it went on to make history. As the Maison's emblematic blend, Hennessy X.O quickly contributed to defining an entire family of cognacs, setting a standard for excellence that lives on to this day.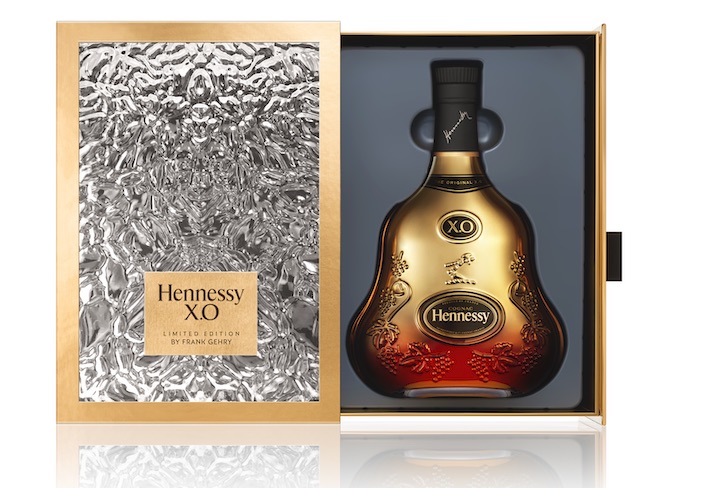 To mark 150 years of Hennessy XO, the iconic bottle has become the focal point for a special partnership with world-renowned architect Frank Gehry. Using his signature sculptural style to reinterpret the XO's design, the prolific creator marries gold and glass to showcase the rich legacy of the Hennessy Maison. While a limited run of just 150 of these extraordinary numbered and signed decanters, entitled 'Masterpiece', were released, a limited-edition Hennessy XO bottle has also been created by Gehry and is one you might actually open and enjoy this Christmas.
Hennessy XO limited edition (RRP £178).
Both are available through www.clos19.com and www.harrods.com priced as above.
And one perhaps not to drink…ever: The Devil's Keep
There's no beating about the bush, this is oldest ever triple distilled Irish single malt whiskey and, at €10,000 per bottle, the most expensive first release in the history of the dram. What's more, in November, The Devil's Keep secured the world record for the most expensive inaugural whiskey release ever, selling for USD $60,000 at auction in Houston.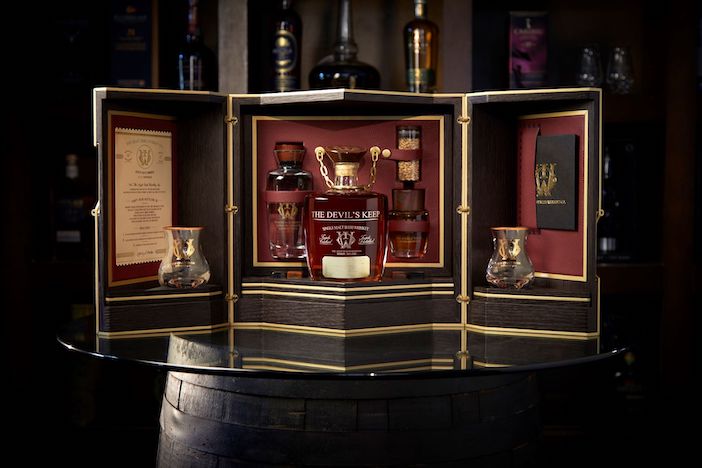 While Scotland continues to dominate the whisky market, with the introduction of The Devil's Keep, Jay Bradley, Founder of The Craft Irish Whiskey Co, aims to redefine global perceptions of Irish whiskey, with an 'e'. Aged in 'first fill' American oak casks previously storing bourbon, then finished in rare French Oak barrels that held tawny port, before a final finish in expensive virgin Hungarian oak, it's this holy trinity of triple distillation that creates the rich vanilla, wild honey and toasted maple syrup flavour profiles – making it the finest whiskey Ireland has ever created.
It's clear the 29-year-old bottles of The Devil's Keep are taking on the world for ultra-luxury Irish whiskey and, with just 333 bottles currently available, this might just be one you don't open this year.
The Devil's Keep is available to buy online for €10,000. Keep by name, keep by intent, clearly.