'Too many people get stuck thinking about lack of money rather than focus on developing an idea,' lectured my taxi driver en-route to this interview. Without waiting for a reaction, the cabbie went on to list his prospective inventions, including electric indicators for push-bikes to reduce carnage witnessed on London tarmac.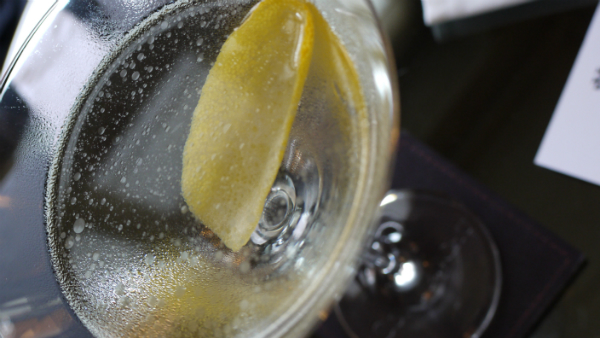 Although such indicators were already patented and produced years before, I pondered the advice when talking with wiry 41 year-old, Pleurat Shabani. A school drop-out from Kosovo who washed pots at an Angus Steak House on landing in London in the mid-90s, Shabani went on to produce 'Konik's Tail', regularly voted a leading brand by both press and his peers.
The artisan vodka is a product of Shabani's 20-year vodka obsession which has seen him work as barman, agent, consultant, importer, and for eight-years, international judge. Named after the shy silvery, stocky pony native to Europe's largest primeval forest, Białowieża in northeast Poland, every bottle bears the saying: 'the primeval Konik is the elusive spirit of the forest. To catch a glimpse is said to ensure a good harvest for the making of great vodka.' Showing ardour, Shabani mentions that after several attempts by himself, he ventured deep into the forest with a sage 85 year-old grain farmer who showed him where to glimpse the graceful beasts. It proved fortuitous.
In the name of research, Shabani suffered some 300 budget flights to meet growers and distillers in Poland. 'While other countries in the vodka belt can smooth edges with syrup and honey, Poland rightly earns its reputation for purity,' notes Shabani. He eventually secured the services of Master of the Cellar, Bernadeta Ejsmont, at women-only distillery, Polmos. 'I liked the idea of a spirit suggesting a woman's touch,' he grins. 'In fact, my wife, Jane is not just a lover of Konik's Tail, she is like a Maître d' who very much likes to prepare hand crafted selection of amuse bouches to accompany it.'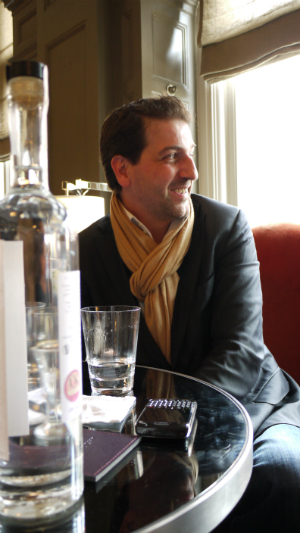 We meet at the Coburg, couth drinks library of five-star London hotel, The Connaught. 'There was a time when I wouldn't have dreamt of coming to this sort of place,' he whispers, adjusting his signature scarf, worn all-year round. What drove him on his journey? 'My father, Musta, encouraged me to be original and innovative.'
Shabani advises that Konik's Tail is best savoured as a martini with a twist, or in a wine glass with a drop of water to nudge its delicate aromas – 'a trick I learnt as a judge,' says Shabani. 'This is how Fergus Henderson and Trevor Gulliver enjoyed it over a lunch of hock, heart, marrow and brain,' he adds. 'They said they couldn't believe they had drunk a whole bottle of neat vodka.' I inhale my aniseed-scented martini. Lemon oil beads the surface. Shabani mentions another fan who drinks upstairs at 45 Park Lane. Apparently he will order up to 10 martinis a night, sipping only the surface before moving on to the next, ensuring a continuity of temperature.
I sip. It is such an effortless, seamless, balanced pick-me-up, that I find it hard to believe the vodka may never have come to fruition. 'I was turned down by 250 banks and venture capitalists – and the judges of BBC's Dragons Den. They claimed the market was saturated and I'd need £5m for marketing alone. So I told them if they gave me that, I'd need to return £4.99m, because the only way I knew how to promote Konik's Tail is by telling my story.' Shabani insists in today's climate, where 'spin' makes people 'dizzy,' and 'truth is at a premium,' customers are seeking authenticity and narrative. 'They want to know the maker.'
Eventually, with a loan of £250k raised from family and friends, Shabani made it his imperative to convince influential personalities working within the London bar scene of his product's worth. These included Mark Jenner, then bar manager of the Coburg. 'It was near impossible to get Mark's attention, so I sat in the bar and waited. "OK, you've got 10 seconds," he said, eventually.' However, 10 seconds turned into four-and-a-half hours and, crucially, a listing. 'The funny thing was, I didn't even have any samples because I'd already given them away – all I had was my story.'
Two years-on, and face-to-face meetings, which Shabani values over 'throwaway social media shouts' continue. Shabani works six-days-a-week, catching the first train to London from Hertford, his home (a 50 minute journey), then the last train back. Not only does Shabani talk to bar managers, he trains their staff how to serve it (always mixer-free) and provides consumer tastings. Sunday is reserved for his young family.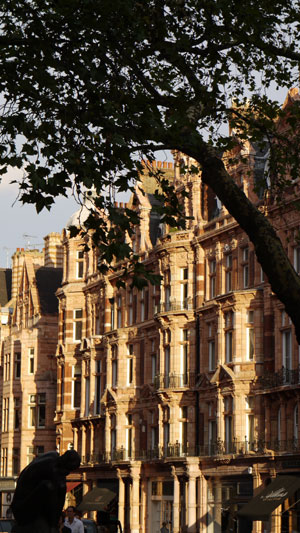 Shabani explains the importance of the savvy drinker. 'Today's drinkers are educated, understanding the feel and finish of good vodka. In fact, much of my inspiration came from talking to them, learning how they connect with brands.' He is rigidly clear about positioning his £37/bottle spirit. 'I declined a potential listing with an upmarket supermarket because they couldn't guarantee discounting.'
Shabani hopes the distinctive, unfrosted packaging marks Konik's Tail as quality, and inappropriate for burying in a freezer, unlike lesser brands which may require desensitisation – killing by chilling. 'The printing plates took six months to hand-make,' he says. 'The bottle is embossed with three galloping koniks, each representing an individually distilled component.' Shabani traces their outlines. '100% ancient spelt didn't yield enough complexity or crispiness. Golden rye is oily with a buttery quality while early winter wheat adds sweetness, spice and even aniseed. The result is harmony.' Shabani quotes his father. 'Would you prefer your violin made of balsa wood or a Stradivarius? You can play them both, but one will make a noise, the other a sound close to the divine.' It is twice-distilled in stills fired by silver birch charcoal, a process dating 600-years. 'It would be gratuitous to distil it more, and would do nothing for flavour.'
Shabani's resolve means that Konik's Tail, which is now enjoying a £1m turnover, is found in 500 select outlets across Europe. These include, in London: Fortnum and Mason, Gerry's of Soho, Selfridges & Co, Claridge's, The Connaught, Hakkasan, Mandarin Oriental, Nobu, 45 Park Lane and Pollen Street Social. While vowing never to neglect loyal Britain, Shabani mentions there has been interest gleaned from the US following an intensive five-day fact-finding mission. Fans at home include the drinks' magazine editor who asked Shabani to autograph a bottle for her child to open on their 21st birthday.
With promising darkness, and martinis effectively painting away the grey of the London sky, Shabani now needs to mingle with the bar-flies across the capital, near evangelically pushing what feels and tastes like the antithesis of corporate swill to the discerning. If I was cycling home, I would possibly need the indicators mentioned by the cabbies to forewarn of my swerves. But another taxi beckons. So I lower my empty martini triangle to the embossed leather coaster and sign, at Shabani's request, his guestbook of supporters. I write: 'I hope your success will continue to be as clear-cut as your spirit…'
For more information, visit the website.