From candle-making and carpentry to baking copious amounts of banana bread and buying over-priced puppies, many of us acquired new hobbies last year as the pandemic forced us to stay at home. Me? I vastly improved my gin collection. The result of (a near-breakdown inducing) juggling of a 1 year old, 3 year old and full-time job; and well, the bars were closed so why not set up shop in my flat?
The gin craze is nothing new. It's been going for longer than anyone can remember. The gin drinkers, and the gin distilleries: two numbers that seem to have taken off into space. While we would expect the amount drunk to have really gone into orbit lately due to the Covid crisis, curiously, the number of distilleries popping up is also still rocketing.
The total number of distilleries registered in the UK in 2020 grew to at least 563, up from at least 441 in 2019, according to the Wine and Spirit Trade Association. It seems even lockdowns can't put off entrepreneurs thirsty for a sip of the gin action.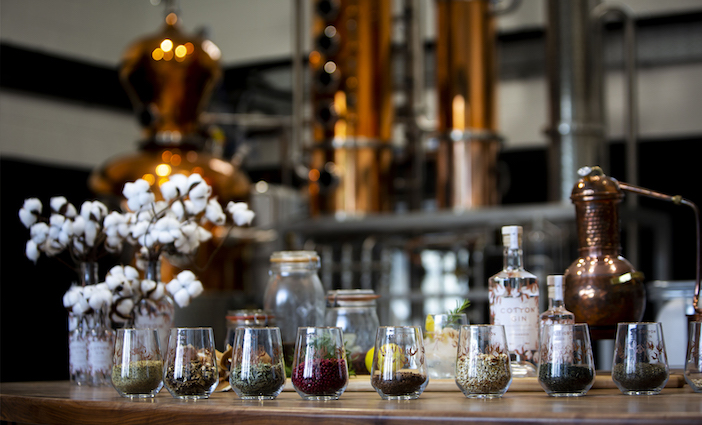 The Otterbeck Distillery in the Yorkshire Dales is one such venture that launched last year. Its signature Cotton Gin uses locally foraged botanicals to create a herbaceous and floral mix. Think watercress, coriander, spruce, rowan berries and nettles. There are citrus notes too, as well as the earthy tones from the spruce. It's a creamy and smooth drink; a slice of lemon or lime is a worthy accompaniment, as is a sprig of rosemary.
It's a small-batch gin, and has already received plaudits from the industry, winning a gold at the Spirits Business Gin Masters competition.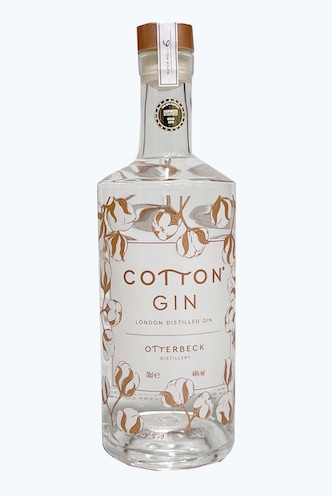 To really stand out, new gins need to go beyond the actual drink, and come in striking packaging, and have a story behind them too. Cotton Gin? Tick, and tick. The bottle is beautiful and elegant. It evokes fresh cotton sheets, with a warm yet fresh design.
The name 'Cotton' derives from the historic cotton and silk mill on the banks of the Otterburn Beck, a tributary of the River Aire, in which Otterbeck Distillery is housed. The gin was launched last July. And then later, in November, Otterbeck unveiled a new gin: Captain Sir Tom's London Dry Gin. The late veteran is said to have an affinity with the Yorkshire Dales and previously expressed his penchant for a G&T. The proceeds go towards the organisations supported by the Captain Tom Foundation.
While my extensive collection has a global feel – my current favourite is Roku (from Japan) – I also have plenty from across the UK, and Cotton Gin is a worthy inclusion. A pretty little drink that evokes an English summer's day; I love the fact it contains herbs foraged from the local countryside. I'm planning to enjoy a tipple with my family this Easter, outside of course in line with government rules. Fingers crossed for decent weather.
For more information about Otterbeck Gin, including details of stockists, experiences and events, please visit www.otterbeckdistillery.co.uk.