The City has seen a growth in new hotels recently and, most interestingly, it seems these are not just for business travellers but increasingly for people who are visiting London simply for pleasure. Long gone are the days when the City closed down at night, the streets empty until the early morning traders arrived. Now people choose to stay here because the whole area is buzzing.
One of the kids on the city block here is Savage Garden. Sitting on the skyline (12th) floor of the Doubletree Hilton Hotel, the views are amazing and it's been designed to take full advantage of them with floor to ceiling windows that curve for a 360-degree outlook. You get a particularly good sighting of the Shard and the Tower of London from inside but, outside there's also a long terrace that in a few weeks time is going to be a fantastic night-time destination – though not quite right for the chilly March evening that I visited.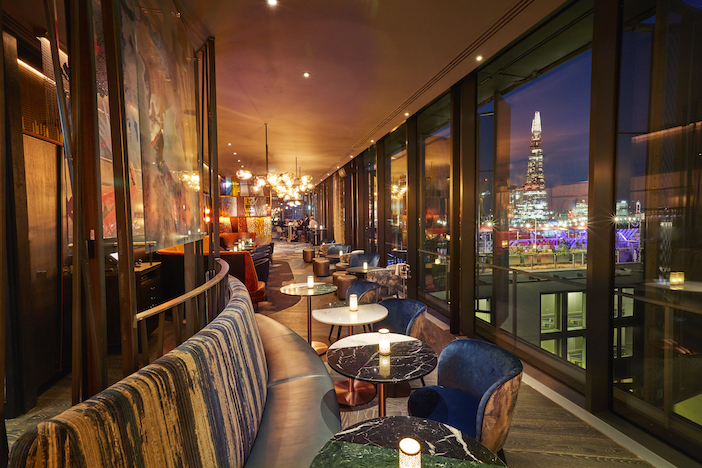 Inside, there's a massive bar in the main area but also cosier corners with low tables for a cocktail and a quiet chat or dining tables with long curving sofas. I say "cosier" but cosy is not really Savage Garden's schtick. The clue is in the name really and they take their vibe from the darker recesses of the City's history. To this end, all their cocktails tell a story.
And, I have to say, these are cocktails par excellence – strikingly original creations from their Sicilian mixologist Mario Giaconia (ex-Coq d'Argent and Langan's). So, just to give you a flavour of the ambience, we are walking on the wild side with the drinks menu. Take signature cocktail St Olave. This is named for the local medieval parish church, aka St Ghastly Grim, whose tiny graveyard is home to certain celebrities – Samuel Pepys, the original Mother Goose, the harbinger of the Plague. St Olave mixes Benedictine, gin locally brewed mead, lemon and smoked oak foam.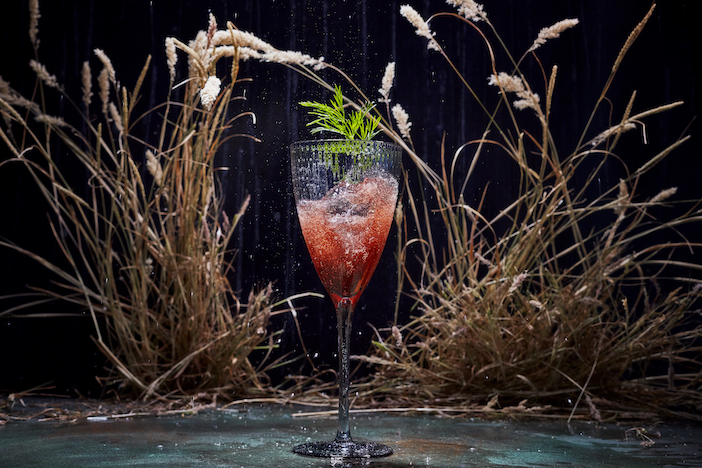 I went for another signature cocktail, Raven Master, inspired by the ravens in the Tower who, as legend has it, must remain or the "Crown will fall and Britain with it". This is a mix of gin, Calvados, hibiscus syrup, lemon, absinthe, star anise bitters, cream, cucumber and elderflower soda. It was not only frothily delicious, it was served with some panache in a black glass adorned with black feathers.
My companion decided to go for the Semiotic Martini which, among other ingredients (walnut vermouth, anyone?), contained grapefruit – which she couldn't have. No problem, and this was unhesitatingly made bespoke – top marks to the super-friendly staff here.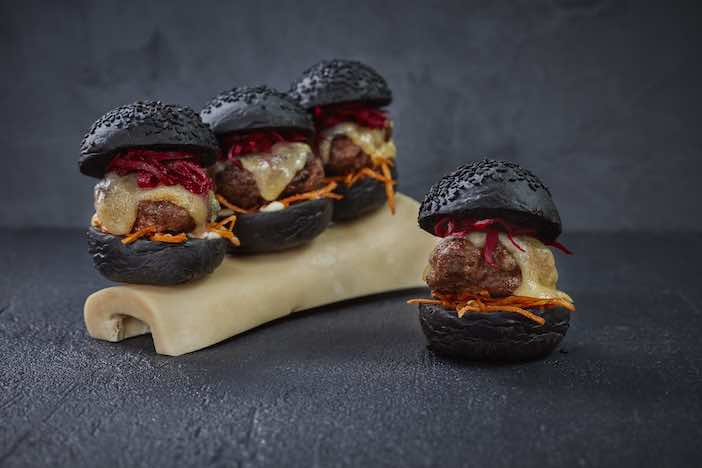 And, while this is not a restaurant, there is certainly food, centred around sharing plates and with a bit of a kick. The salted caramelised nuts, for instance, were doused in mescal, chilli and cocoa and the charred radishes came with a firecracker dressing. More substantial were the beef sliders (with a little shredded beetroot – to make them look bloody maybe?) and the crispy squid stick majestically designed with the sticks rooted into a pineapple and with a pineapple ketchup on the side.
Fun, classy and I can't wait to visit the outside terrace and soak up the views in a few weeks…
Savage Garden is located on the 12th floor of the DoubleTree by Hilton, Tower of London. For more information, including drinks menus and details of events, please visit www.savagegarden.co.uk.