It's when I'm sat at the top of Carn Daimh on the Glenlivet Estate, looking out onto the sweeping green, amber and bronze hills with a glass of Glenlivet 18 in my hand, that I realise how much I love both Scotland and whisky. The peace and zen-like feelings that bubble within me at that moment, I know, will cement my ardent feelings for both for my future.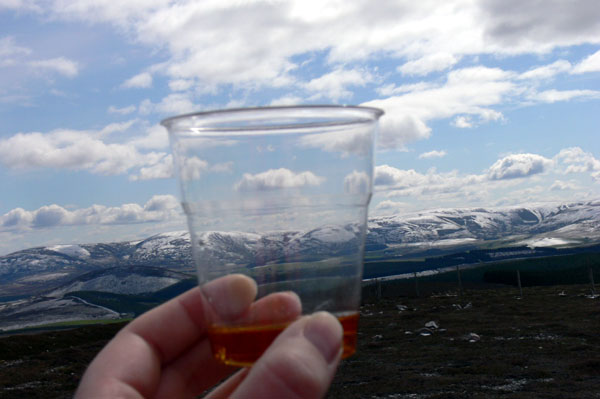 We here at the Arbuturian are never ones to miss a good bash. And so it was during a six-day party across the Speyside region of Scotland that I found myself lusting after the landscape and having a dram good time. The "party" was actually a yearly festival called the Spirit of Speyside, which celebrates the more than fifty distilleries in this part of Scotland. As I write regularly about the drink, I thought it only appropriate that I head forth and celebrate it on behalf of the Arb. But it wasn't until that moment, at the top of Carn Daimh, that I suddenly realised just how moving whisky and the place it comes from can be.
A similar sentiment seemed to flow forward strongly from many visitors I met during my adventures up north. People arrive from all over the globe for the festival, which celebrated its thirteenth run this year and included more than 300 events. Much of the attraction comes from the fact many distilleries normally closed to the public – such as Mortlach – are opened for special visitations during the festival.
And, perhaps surprisingly for some, many of those leading the charge are female. While women have always been involved in the whisky industry, it is still generally a male-dominated field. The festival throws that idea on its head, with a female festival manager (Mary Hemsworth), two female board directors (Ann Miller, who is also the Chivas Brothers' International Brand Ambassador, and Penny Ellis, owner of the Knockomie Hotel), and a female head of PR (Caroline Keith). All are passionate about whisky.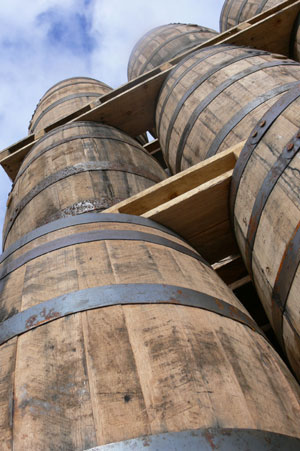 "I like to think that the women who contribute to the momentum of the festival bring passion, enthusiasm, creativity and balance to the challenge of nurturing and sustaining it from year to year," Ann told me, adding that while the majority of attendees are male she is seeing an increase in the number of women coming to the festival every year.
I met a number of fantastic women – and men – at the festival, all of whom had a cheery demeanour – and not just from the whisky. Rather, I tend to find that those who love whisky seem also to be happy folks – I've not decided yet which is the causal factor. Regardless, the spirit of the festival was a welcoming one indeed.
The only downside? Many of the events are spaced far apart so I found myself navigating the back roads to get to out of the way distilleries and, once there, could but nose the whisky. Still, it was more than worthwhile, with the beautiful landscapes and enthusiastic tour organisers inspiring me along the way.
I headed behind the scenes at Benromach – a teeny, two-person run distillery near Forres – and hopped on the ancient, rickety "whisky line" train that runs from Dufftown to Keith, where the Strathisla distillery (famous for its output of Chivas Regal) sits. The latter is considered the oldest continuously run distillery in Scotland and its twee water wheel and cobbled pavement make it a delightful stop on any whisky-lover's route.
But my favourite was Glenfarclas. As a family run distillery (it's been in the Grant family since 1865) the tour was led by future man-in-charge George Grant, the great-great-great-great-grandson of original owner. Because he's grown up around the whisky he knows it inside and out – a tour of the grounds showed just that – and, despite his long-term affiliation, he was passionate and very funny, relating tales of family life at a distillery with a nonchalance and openness that one rarely finds in successful businesses. At one point during the tasting, he told of how his elderly grandfather would always demand to have bottles of his favourite Glenfarclas delivered every Thursday. Sure enough, upon arrival George would find them all empty, ready for replacement. It wasn't until after his grandfather's death that George and his father John realised they had both been tasked with the job. "My Dad said, 'That bugger. I was delivering bottles every Monday!'" His grandfather was, it seemed, rather generous to anyone who came by his door, offering up free whisky to passersby for years. It is only in a family business that one could come across such an endearing tale.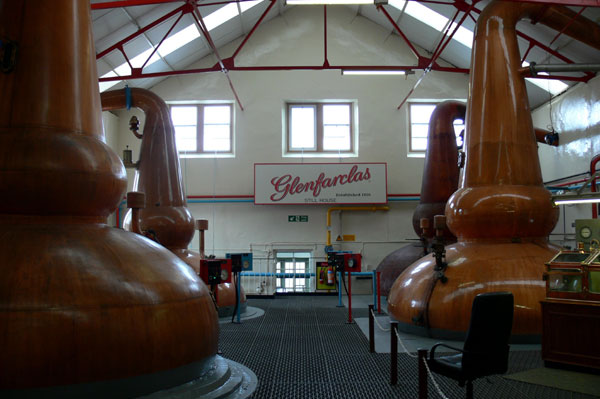 And, as I discovered during my eight-mile hike along the Glenlivet Estate, the festival is not only about distillery tours. From the opening dinner at luxury brand Macallan to tours of cooperages (where they make and mend the casks) and the Glenlivet Master Distiller's Challenge (a hugely popular whisky quiz) the events seemed to lend well to those who already love a dram and those that are just coming into it.
Speaking after the festival, manager Mary told me she couldn't have been more pleased with how things went, "It was wonderful to see so many people from all over the world in Speyside. And seeing how much everyone was enjoying themselves was a real buzz."
Plans are already in place for next year's event, which will run from the 2nd to the 6th of May. Mary and Ann were both tight-lipped with what visitors can expect but Ann did manage to reveal, "Some initial thoughts are a whisky appreciation course for beginners, more focus on whisky matching with different types of food and to continue to create opportunities for festival-goers to meet the experts."
Given how "at peace" I felt in the wild outdoors in one of Scotland's most inviting regions, I fully expect to attend the party again next year. After all, that's just what we're all about.
For more information about The Spirit of Speyside whisky festival and details about the events for 2013, visit www.spiritofspeyside.com. Alwynne's video diary of the festival's events will be coming soon to Arb-TV.