For the first time in its history, the prestigious Cape Winemakers Guild's auction will be held on British soil. Bonhams' own Lisse Garnett gives us the lowdown…
The Cape Winemakers Guild is an elite yet decidedly philanthropic club for South African wine making talent. Membership is by peer invitation only; open to those that are judged to be exceptionally gifted and who have been making outstanding wines for a minimum of five years.
Formed in 1982 it was originally intended as a monthly mentoring and tasting forum for a then internationally isolated wine community. Today the Guild provides financial support for a broad range of initiatives that seek to address inequality and hardship and to provide mentoring for the next generation of young winemakers via training bursaries and a three-year Protégé Programme. Highly successful, the programme has already produced many working winemakers.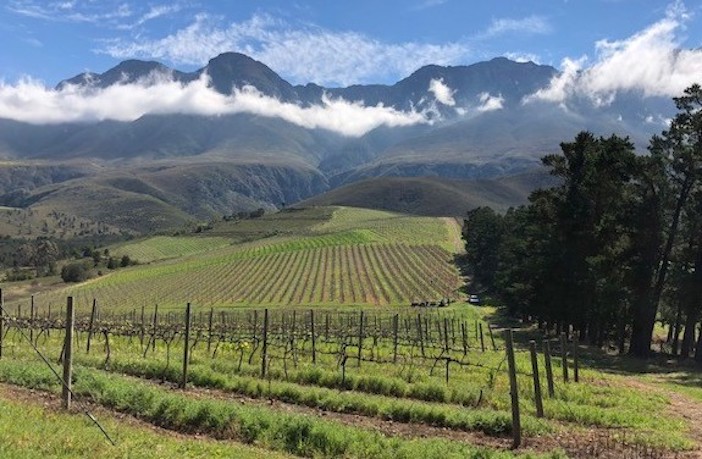 Every year the CWG hold a hugely anticipated high profile charity auction of specially produced lots that are first blind tasted by the Guild members and marked to see if they have the mettle to be included. These rarefied bottlings are one offs and are not available on the open market. (Incidentally if a member's wines are not selected for three consecutive years they are liable to be booted into the fynbos aka ejected from the club).
In 2020 the Auction is to be held not in Stellenbosch South Africa where lockdown restrictions have made it pretty much impossible but here in London at Bonhams in New Bond Street on October 3rd. The Auction itself is a wonderful spectacle, anyone can go and taste beforehand. Wines are democratically poured by the winemakers themselves (who also write each other's tasting notes). This year the winemakers are restricted from attending but never-the-less there will be opportunity to sample the lots prior to Auction as is the custom, all be it served by an English superfan.
There are two parts to the Auction; The CWG Vinothéque Auction of wines which went live on the 18th of September and will run until the 3rd of October and the 2020 Nedbank CWG Auction which will be held live and online on the day, Saturday 3rd October at noon.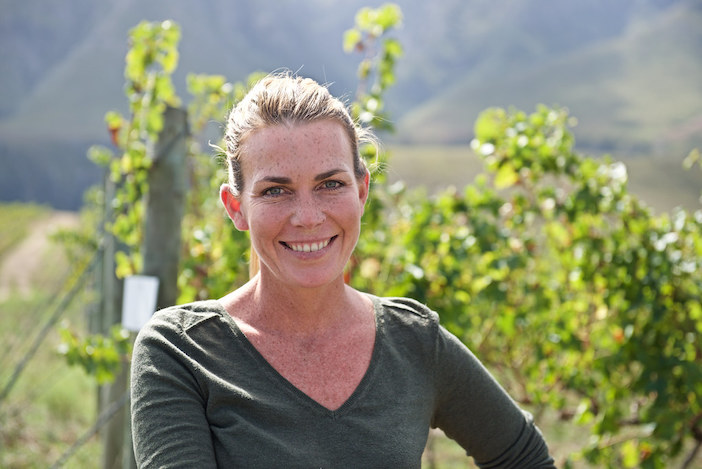 The CWG Vinothéque Auction offers some fifty lots of old and rare wines dating right back to 1880, all donated by members from their stock cellars sold to protect those in the industry at risk of losing their jobs.
The funds raised from the Nedband CWG Auction will in part go toward funding the resurrection of the Lismore winery that was destroyed by fire last year, new member Samantha O'Keefe lost her home and a large portion of her vineyards. The proceeds of every first case sold will go to her.
Members wines speak for themselves, recent additions; Peter-Allan Finlayson of Chrystallum Wines, Warren Ellis of Neil Ellis, Donavon Rall of Rall Wines and JD Pretorius of Warwick Wine Estate are each responsible for some of the most exquisite new wines South Africa have exported in the last ten years, many of which are uniquely South African and offer incredible value. Members such as Adi Badenhorst and David Nieuwoudt consistently push boundaries, taking on new projects and mentoring students, learning from the past.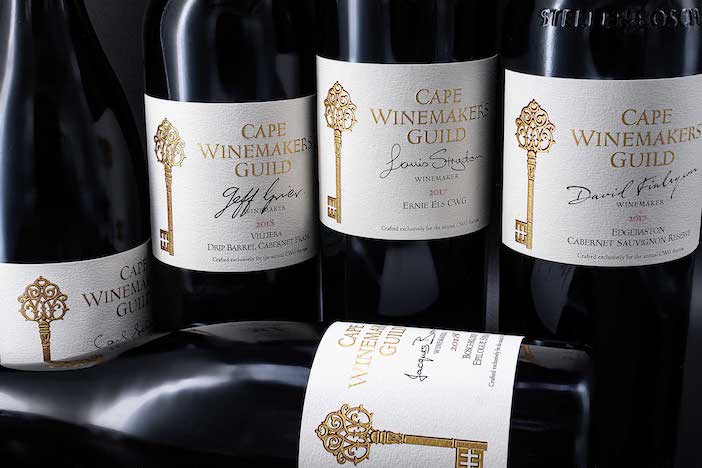 South Africa's sweet Constantia wine was the toast of Europe in the eighteenth and nineteenth centuries, the direct result of a successful attempt to establish a revictualling station in what was to become Cape Town by the Dutch East India Company in 1659. Vines were planted by Jan Van Reibeeck Commander of that tiny settlement, aided by slaves and free burghers, former company servants who'd been granted land. Wine was seen as a safe alternative to water on long voyages and an antidote to scurvy. It was some some twenty years before this early promise was refined by Simon Van der Stel, who was to become the Capes first Governor and whose well organised vineyards produced reputedly magnificent wines.
Today South Africa is the world's eighth largest wine producer and the industry has undergone a significant revolution over the past ten years. New producers are shaking up the wine world with their exquisite and radical offerings and the old guard have been creating magnificently refined wines too. That is despite a significant reduction in vineyard area thanks to drought, a flagging economy and a straightforward lack of viability.  Profitability has always been a problem in this keenly priced sector and without organisations like the CWG many winemakers would simply fold.
The Cape Winemakers Guild auction will be held at Bonham's on Saturday 3rd October 2020, and virtually. For more information, and to place bids, please visit www.bonhams.com.