I once went to Provence with my two best friends. The summer of 2018, we caught the Eurostar from London to Avignon, and soaked up the town's sights and culture, ventured out to some lavender fields, and attempted to stay cool (it was incredibly hot).
I was heavily pregnant, and one employee who was checking tickets at the Popes' Palace joked: "You carried a watermelon?" I still remember this (my daughter is now 3). We were impressed by his English, his wit, and his knowledge of 1980s American pop-culture.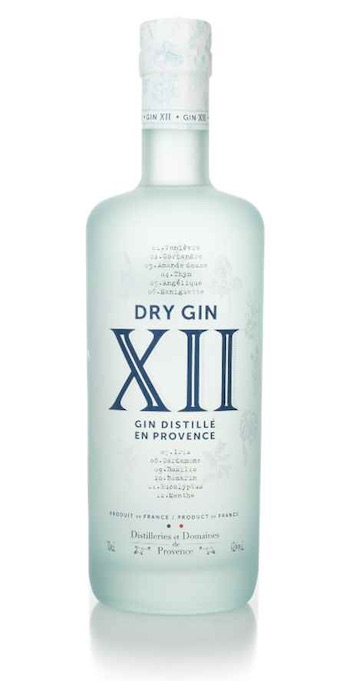 Do I recall any gin in Provence? Not for me, I had a watermelon… but my two friends? Not really. I think they were too busy enjoying the lovely wines.
So, when I discovered a new gin from Provence, I was intrigued. And then I realised such a pairing makes such obvious sense. The air was so fragrant there. Its Instagram-worthy lavender fields, but also its vineyards, olive groves and pine forests. Botanicals seemed to be everywhere.
Gin XII by Distilleries et Domaines de Provence launched in the UK this summer, and is available from Master of Malt, priced £39.95. It contains 12 botanicals, as befits its Roman numeral "XII", which evoke memories of the French region. Herbs such as thyme, rosemary, basil and mint join forces with sweet almond, eucalyptus and small juniper berries. The premium handcrafted dry gin is refreshing, with minty and floral notes. Its makers say it is slightly spicy too, with a rich, authentic taste, and that it can be enjoyed neat, with tonic or in a cocktail.
With this in mind, I thought I would try and evoke my Provence holiday by creating a cocktail. Let's add some RinQuinQuin to really get the summer mood going. This is a traditional peach-flavoured white wine from Provence, which like the gin, is also made by Distilleries et Domaines de Provence. With a bit of fizz and some lime and rose, the concoction should help me conjure up that sun-drenched trip: the sweet, fragrant breeze, the beautiful landscape, the Mediterranean cuisine, and of course, that queue, where the "watermelon" line had us giggling up the medieval steps.
Mlle Rose
by Hélène Rogeon, in-house mixologist at Distilleries et Domaines de Provence
Ingredients:
20 ml Gin XII
70 ml RinQuinQuin
20 ml rose syrup
20 ml lime juice
70 ml sparkling water
Mix all the ingredients in a shaker, top with sparkling water.
Gin XII 70cl (42%) is available from Master of Malt, priced £39.95.