A rare opportunity to sample some of the most prestigious bubbles over some fine fare from The Fat Duck pair? It's a one-night-only event that can't be topped this festive season. Tempted? To whet your appetite, read on…
It's that time of year. It seems every party invitation or dinner engagement kicks off with a glass of fizz being thrust in your hand, a cursory glance to the bottle and an all-knowing nod given to the label. Like a true connoisseur. Sure, we can bluff with the best of them, but how much do you know your crus from your cuvees? Your Ruinart from your Billecart?
We pay much attention to wine pairings with food and are very selective when it comes to what to drink when and with what, but we seem to trust the glass of champagne for the simple fact that it's champagne.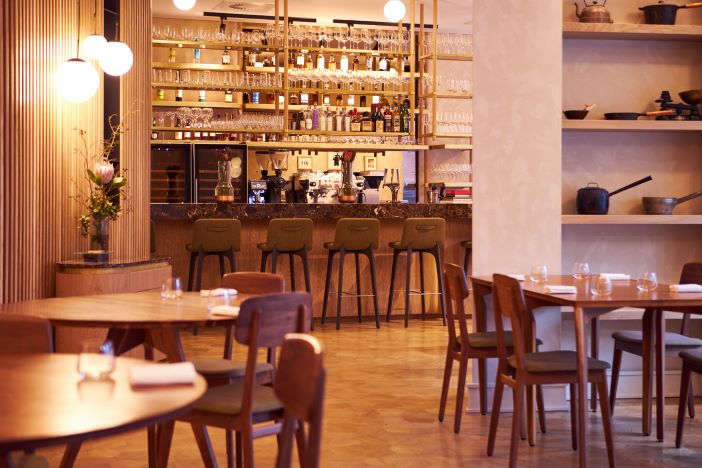 But – and let me let you into a little secret – not all champagnes are created equal, and not all suit the meal or the occasion. Sure, by default it must come from the same place, but as with any other wine, there are multiple influences and nuances that can heighten one's appreciation, particularly when it comes to food.
Fortunately, the founders of Trivet, from Fat Duck alumni Isa Bal and Jonny Lake, pride themselves as much on what goes in the glass as what goes on the plate. Theirs is an epic award-winning 450-strong wine list, arranging regions chronologically to represent their place in the history of wine production, from its ancient beginnings up to the present day. And, in 2022, Trivet not only received its first Michelin star, but Isa Bal was also presented with the prestigious Michelin sommelier award.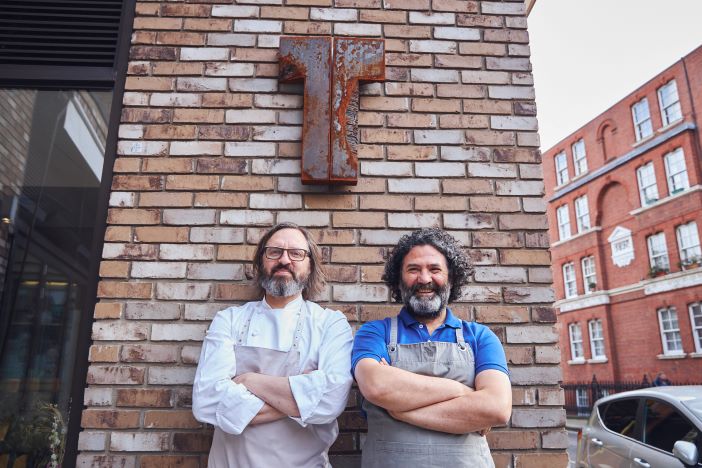 Who better, then, to take that up a notch and into Champagne territory. And they have a secret weapon.
On December 14, the Trivet team are creating the ultimate Prestige Champagne Celebration tasting dinner, hosted by Essi Avellan, known as one of the world's foremost authorities on Champagne and sparkling wine. For one night only, an enviable selection of carefully curated cuvées will be available to try in one unmissable evening for wine lovers.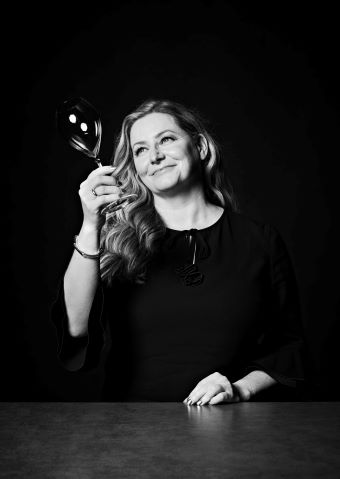 Finland's first Master of Wine, renowned Champagne expert and 'friend of fine bubbles' Avellan will lead diners in an in-depth masterclass, tasting through the 12 highest-scoring wines from her recent 2022 Champagne Report, representing seven of the region's most acclaimed producers. Guests will then enjoy a four-course meal of dishes created by Trivet's Executive Chef and co-founder Jonny Lake, paired with further eight exceptional wines from the region's grande marques properties.
Trivet's co-founder and Michelin award-winning sommelier Isa Bal will also be in attendance on the night, making for an evening of lively conversation and in-depth commentary on all things Champagne and beyond. Wines from seven of the most acclaimed Champagne houses including Bollinger, Louis Roederer, Dom Perignon, Dom Ruinart, Taittinger, Champagne Billecart-Salmon and Laurent-Perrier are featured, with 12 expressions to be explored, including Bollinger RD Extra Brut 2007, Louis Salmon and Ruinart Blanc de Blancs, Laurent Perrier's Grand Siecle, Louis Roederer's Cristal 2014 and a vintage Dom Perignon from 2003 – a snip at £350 a bottle.
The rare chance to sample this selection from some of the finest Champagne houses might be incentive enough, but consider this is being hosted at Trivet, forging a new path as one of London's leading restaurants, and in whose hands exceptional cuisine is designed as much with what you sip in mind as much as what you sup. Take their monkfish with chanterelles and roast chicken beurre blanc, for example, simply called 'The best friend of white Burgundy' and you get the merest hint of what's in store.
The Prestige Champagne Celebration with Essi Avellan MW will take place on December 14th at Trivet, 36 Snowsfields, London SE1 3SU. Tickets cost £645 per person, and are available to purchase online here.