With its lakeside setting, heathland surrounds and green infrastructure, those after a touch of biophilic living can do no better than taking off to Silverlake in Dorset – even if it is for a weekend away. The collection of homes – some for holiday rentals and others available to buy as second homes – is honing in on the trend that says that if we live in connection with nature it leads to greater satisfaction and happiness.
Silverlake is the second community of homes from Habitat First Group (the first is the Lower Mill Estate in the Cotswolds), and at its heart is a natural design ethos conceived to be harmonious with the idyllic West Dorset setting it finds itself in. Currently offering 19 houses of varying sizes (there are more in the pipeline), they are found scattered around a series of lakes, waterways and meadows. Each has a sustainable and eco-conscious concept – in fact, Habitat First is the first developer to receive an 'Excellent' accreditation by 'Building with Nature'; the UK's first benchmark for green infrastructure.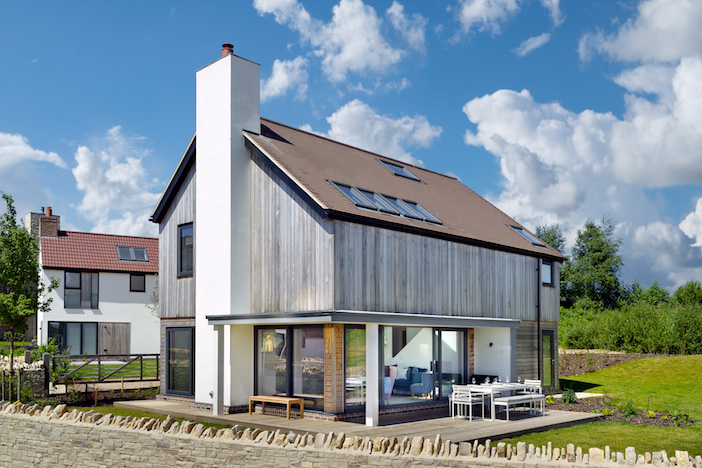 In short, the development has been created with nature in mind – with existing species (such as bats and otters), found on what was originally a military air base being protected, and new species encouraged onto the site – there are bat, bird and bee boxes throughout. "In short, we build for biodiversity," comments Silverlake's resident chief ecologist, Dr Phoebe Carter. "We also build with climate resilience in mind, with houses constructed of sustainable materials; a huge range of natural systems to trap water that also act as wildlife havens; living roofs; special heating systems to reduce energy use and much more."
While there are standout lakeside retreats for larger groups, the cosy Cheetah's Lodge – which sleeps four adults and two children – is the perfect place for the chance to soak it all up for a short stay. The open-plan downstairs space features a wood-burner, modern kitchen, living and dining areas and an inside-out design, with bifold doors leading on to a terrace. The kitchen comes stocked with locally-sourced Dorset goodies, while upstairs, bedrooms are modern and contemporary.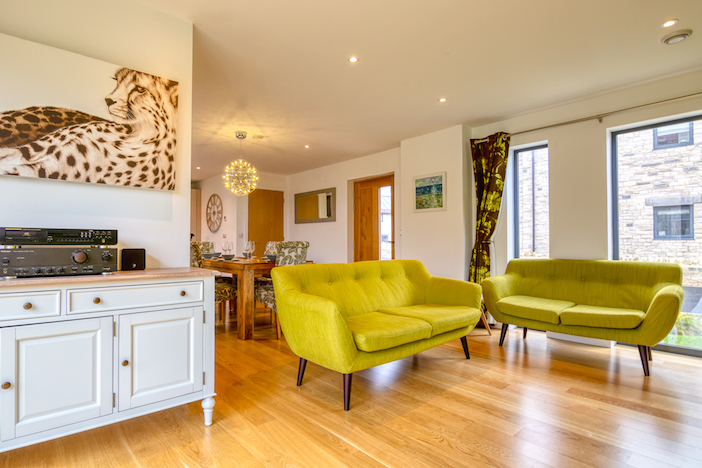 While the houses have been lovingly finished, it turns out that not much time is spent indoors at Silverlake – there's too much to explore. Each property comes with a bike for each person and it's the best way to get around the sprawling site. Trails lead to idyllic lakeside spots, while pathways through ancient woodland bring you to clearings. Here you might find a zip wire to take you across a reed-festooned pond or a tranquil copse filled with the sound of birdsong. Boating, fishing and pond-dipping bring you into contact with the water, while runners and horse-riders can take advantage of an extensive network of private footpaths, cycle routes and bridleways.
Children are in their element here – with the freedom to be able to roam around and be in touch with wildlife and nature. Forest playgrounds, a lakeside beach and a multi-use games court mean there's plenty to keep them busy. There's also canoes, kayaks and paddle boards to try out, too.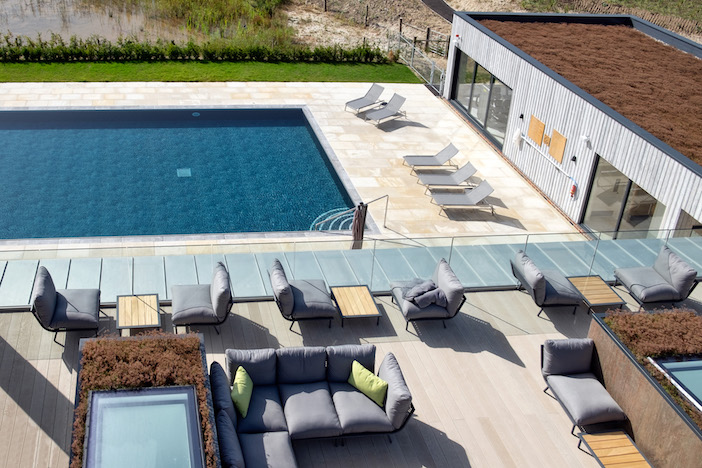 At the heart of Silverlake, the £3m contemporary Hurricane Spa is a luxurious retreat. It's the perfect juxtaposition between an untamed setting and stunning design. A heated infinity pool overlooks a natural reed bed and the rolling Dorset fields beyond. Inside is a sauna, gym, treatment rooms and relaxation lounge – styled in a pared-back yet welcoming Scandi aesthetic. Upstairs, a roof-top terrace, with squishy sofas, fire-pit and glass walls makes for the ultimate place for a light lunch, a refuel on a hot day or pre-dinner drinks.
Capturing the beauty of the natural world, meanwhile, the spa offers Caudalie treatments – which harness the goodness of vines and grapes from the brand's vineyards in France (the Premier Cru Facial is the perfect choice for those wanting to leave looking radiant).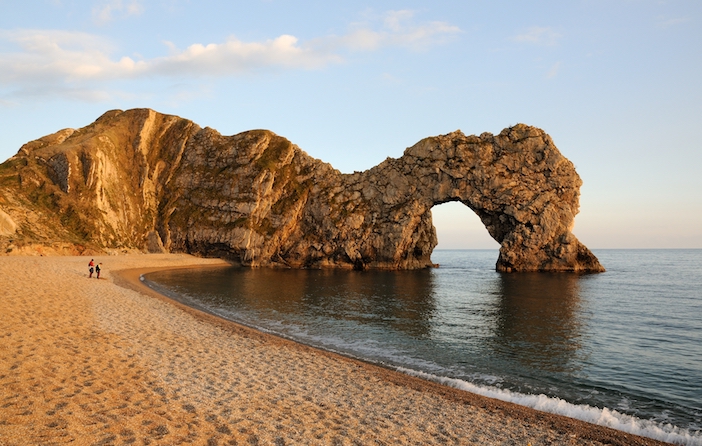 Also giving you the glow-factor, Silverlake is in close proximity to the Jurassic Coast and local beauty spots, such as Lulworth Cove and Durdle Door. After a day getting out and about, you'll return to the peaceful enclave of Silverlake, tucked away off a winding country road. If its autumn, you might be lucky to spot a huge starling murmuration as the birds head for the sun, or a wild pony grazing in the distance.
The strange call of the Nightjar may interrupt the silence cocooning your home, or you might stop short in awe as a Peregrine Falcon swoops ahead of you. "Being surrounded by nature has been shown to have a significant positive impact on stress levels, health, productivity and much more," says  Dr Phoebe Carter, "At Silverlake you are part of the natural world and will feel the benefits that come with that. This is Biophilia at its best."
Habitat Escapes offers a range of properties from two bedroom cottages to five bedroom villas. Stay at three bedroom property, Cheetah's Retreat, at Silverlake for four nights from £1,050, inclusive of complimentary access to bikes, canoes, kayaks and stand-up paddle boards. All properties are self-catering and some are dog-friendly. For more information, visit www.habitatescapes.com.