Fashion Rules: Dress from the collections of HM The Queen, Princess Margaret and Diana, Princess of Wales commences with styles created for the young Queen Elizabeth II in the 1950s and 1960s by Hardy Amies and Norman Hartnell, and features opulent fabrics, exquisite embroidery and hand sewn jewels. The styles are a reflection of her position as monarch and remind us of her petite stature and trademark poise when wearing even the most ornate ballgown and jewels.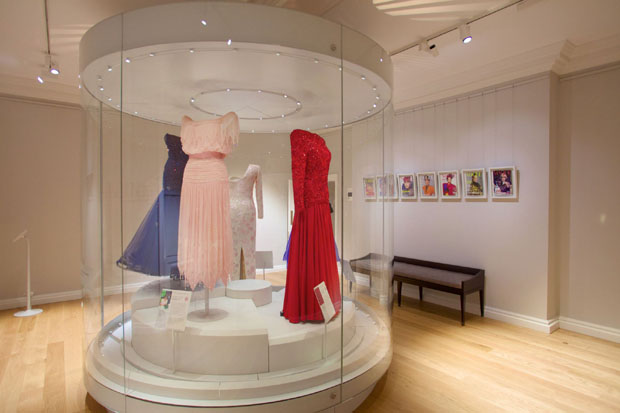 With more freedom than her older sister to follow fashions and invent a style quite her own, Princess Margaret's fashion ethos merged from glamorous styles reminiscent of Hollywood starlets of the 1950s to flamboyant 70s outfits; the kaftan and turban, by Carl Toms, she wore in Mustique in 1976 particularly illustrative of her increasingly eccentric reputation and the party-loving and exotic lifestyle she enjoyed whilst spending time on the island.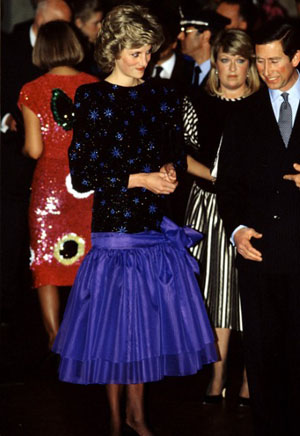 It isn't surprising that out of the 21 dresses on display, spanning four decades, visitors gravitate to the selection of Princess Diana's dresses, including the famous drop-waisted blue dress by Jacques Azagury she wore to a dinner hosted by the Mayor of Florence in 1985. Diana was a woman who broke the most boundaries of recent royal fashions. Not only did she epitomise the styles of the decades in which she lived but set trends we continue to revisit; from 1980s dynasty shoulder pads to off the shoulder evening gowns and clutch handbags. Diana had a genuine love of fashion and the creative process of working with trusted designers, such as Bruce Oldfield and Catherine Walker, who understood the limitations of formal royal occasions whilst encouraging her to make daring, and often controversial, fashion statements.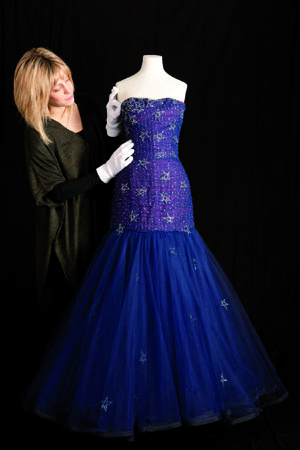 Although the exhibition might initially appear small and insignificant, and only a bonus of the standard Palace admission charge, the cleverly designed displays showcase key styles from the wardrobes of each royal woman and offering visitors an intriguing insight into their contrasting personalities and character traits; from the conscientious and reserved Queen Elizabeth II, the increasingly avant-garde Princess Margaret, and the free-spirited Princess Diana trying to express herself amidst the confines of court life and a desperately unhappy marriage.
Fashion Rules, now extended until summer 2015, with a tagline of "three royal women whose style inspired a generation" capitalises on the most commerical royal fashion icon of all; Princess Diana, who resided at Kensington Palace from 1981 until her death. Diana's divorce from Prince Charles not only released her from personal strains but the restrictions once placed on her choice of designer and style; from the style and how provocative she could look down to the hemline and the colours she wore. As the new biopic, Diana, starring Naomi Watts as the Princess in the final years of her life, shows, her wardrobe became that of a mature, confident, and liberated woman, whose shadow seems ever present and sought.
Fashion Rules at Kensington Palace until 2015. For further information and to book tickets visit the website.