As I carefully made my way through the door, I felt like Lucy stepping through the wardrobe and into the magical world of Narnia. Only instead of snow queens and Aslan, I found myself surrounded by an exquisite collection of vintage Chanel and Hermès. Personally curated by the vibrant Catherine B, Les Trois Marches was opened in 1994 and is as much a museum as it is a shop. A stock of vintage pieces most of us have never seen makes this the ultimate stop for any fashion fanatic. This is no run-of-the-mill vintage shop; there is no rummaging through shelves of mismatched shoes and uncoordinated clothes, each piece is presented with finesse and care not unlike what one would find in a Chanel or Hermès boutique.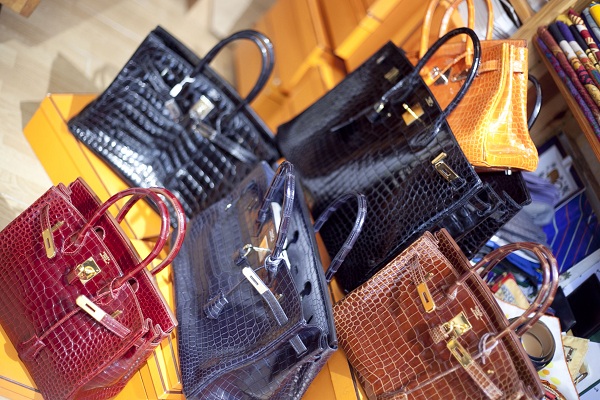 Choosing which corner of the shop to start in is a challenge. I found myself torn between the Chanel brooches and handbags but nothing could stop the magnetic pull of Hermès. Those orange boxes piled up, eagerly waiting to go home with you. Desperately avoiding eye contact with the stunning wall of Birkin and Kelly bags, I found myself foolishly counting the ultimate heirloom: classic silk scarves. Needless to say, I ran out of numbers far sooner than scarves. Already having a couple of Hermès bangles in my collection, I couldn't help but mentally add a few more to my must-have list. One for each outfit sounds like a good plan… Hermès' most desired bags, the Birkin and Kelly, are in heart racing abundance here with finishes and colours which are no longer available. My resistance rapidly wore down and that first glimpse of 'my' camel coloured Birkin. Love at first sight. The sheer elegance, the sensual feel of the leather as my fingers brushed against it and the perfect feel of the handles in my palm as it gently whispered "take me home".
The definition of Parisian chic, Catherine B sported a tweed Chanel jacket paired with a Hermès belt and slim-fitting black trousers and, once I recovered from outfit envy, listening to her talk passionately about the brand and Karl Lagerfeld was a delight. Had she not said a word, her enthusiasm would have been evident from the onset: the limited edition handbags, most of which I saw for the first time there in her shop, spoke for her. From leather to tweed to lambskin, the expansive collection has been hand-picked by the shop's soulful owner who, amazingly, seems to remember the season of each individual piece, and that's no mean feat.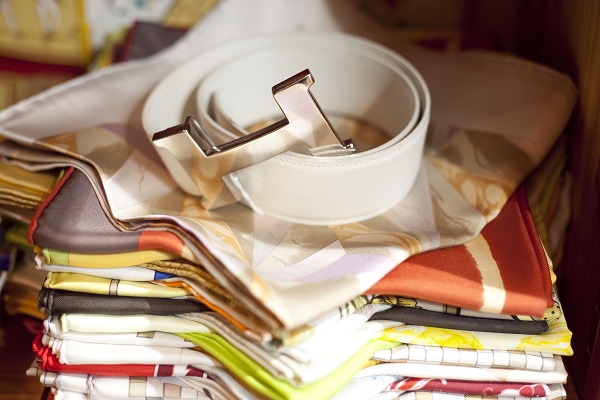 Further adding to the charm of Paris' St Germain des Près, a second shop was opened next door in 2000, stocking an extensive range of vintage prêt-à-porter and haute couture including classic dresses, blazers, cardigans and divine ballet pumps. In a time of people dressing as carbon copies of each other, Les Trois Marches de Catherine B offers to add a unique twist on any outfit, with much of the prêt-à-porter collection featuring buttons and stitching no longer available.
Not wishing to incur the wrath of my bank manager, I sadly left without 'my' Birkin but knowing it's in Madame B's safe hands is a comforting thought and a great excuse to return to what is now one of my favourite shops.
Les Trois Marches de Catherine B, 1 and 3 Rue Guisarde Paris 75006 St Germain des Près. Tel. +33 0(1) 43 54 74 18. Website.