People often say it's harder to buy presents for men than it is for women. But you can stop worrying about Father's Day now. For a start, it's the 20th of June, so we will be officially allowed to eat, drink and make merry (if plans hold up). With this in mind, here are a few ideas just to tell Dad you haven't forgotten him…
Outer Space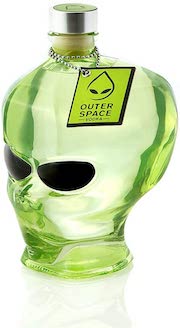 No one is going to forget this bottle. Well, I say bottle, but this vodka comes inside a head. A green head. A green alien's head. The vodka's not bad either – an award-winning blend of spicy, zesty tones for a crisp mouth-watering finish. £29.80.
Dad's Stash
Not just memorable but personalised, the Duppy Share Personalised Rum comes from the UK's premium rum company – with its own personalised label for Dad. Distilled and aged in the Caribbean, this is a fine golden run and there's a spiced version too. £36 www.theduppyshare.com
Whiskey and Rye
Then there's handcrafted whiskeys (note the "e" – these are the US kind). Smooth Ezra Brooks Straight Rye Whiskey (hints of chocolate, vanilla and – leather!) comes in at £29.96 and is an "easy sipper". Yellowstone Select is a Kentucky straight bourbon from seventh-generation distiller Stephen Beam (£48.64). Both from www.masterofmalt.com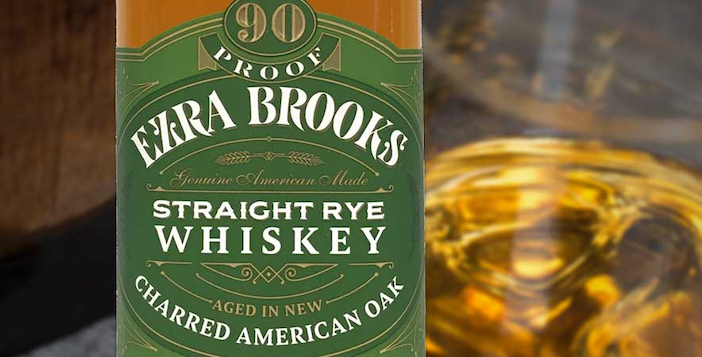 Grape not Grain?
Independent Wine offer gift wrap and free next-day delivery on their award-winning Italian wines. Highly recommended are: Le Morette Mandolara 2019, floral, dry spicy white from Lake Garda with a pale lemon colour and peach and guava undertones (£16.28) Le Morette Mandolara 2019 | Lugana DOC; and Fratelli Pardi (Montefalco Sagrantino 2016) a big smooth velvety red with deep flavours of black cherries, plums and cocoa. Fratelli Pardi, Montefalco Sagrantino DOCG 2016 (£26.07).
Gourmet Grounds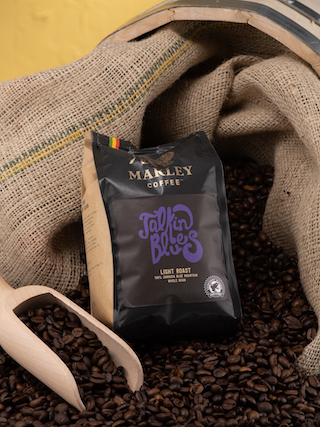 If this is all getting just a bit too boozy, how about some gourmet coffee? Marley Coffee (Bob's family firm) has Rainforest Alliance and Organic Certified ranges and insists on the highest ethical standards, promoting small farmers in the poorest rural communities. Priced from £5.99 for a 227g bag, they also have Jamaica Blue Mountain blends, one of the rarest coffees in the world, coming in at £9.99 for Smile Jamaica and £34.99 for Talkin Blues. www.marleycoffee.co.uk
Cake…without the guilt
It wouldn't be a party without a cake, right? OGGS Chocolate Fudge Cakes are made of moreish moist chocolate sponge with chocolate fudge frosting. So pretty chocolatey and also fine for vegans and vegetarians. You can have a pack of four small ones or go for the whole party cake blow-out with a Chocolate Celebration Cake. Available in Waitrose, Sainsbury's, Ocado and the Vegan Kind Supermarket. For the full range, visit www.loveoggs.com.
Sugar and Spice
Melted Inside is all about provenance and its list of makers and artisan foodies is hard to beat. So if you're looking for award-winning Stag chocolates (by Flower & Thorn), flavoured vinegars, Manfood pickles, Wicked Chillis (they live up to their name) or Turkish delight – it's a one-stop shop. Lots of vegan and free-from options and lots, too, of delicious foodie gift sets. www.meltedinside.com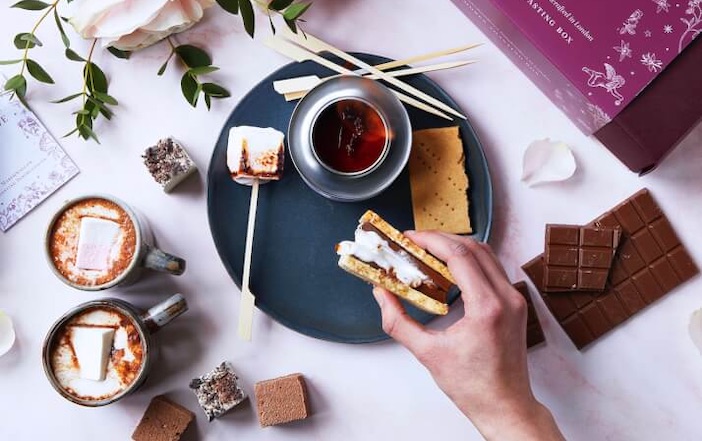 And Socks!
Yes, I know – but think of them more as the post-modernist, tongue-in-cheek kind of socks. Anyway, these socks are not by any means ordinary. Pairs of Scotland make luxury mohair socks from the wool of Angora goats. They're lightweight, odour free (a benefit there surely?) and machine washable. Hypoallergenic, they are warm in the winter and cool in the summer with lots of colour choices. £30 from www.pairs-scotland.com (main photo)
But if you really want to push the boat out….
All of the above too frivolous for you? Then no one can say this one is not a very serious prezzie indeed. Midleton Very Rare Silent Distillery have unveiled their Chapter Two Collection, the second release of Ireland's oldest ever whiskey collection. There are just 70 bottles of this 46-year-old single pot still whiskey – so it's a connoisseur's dream.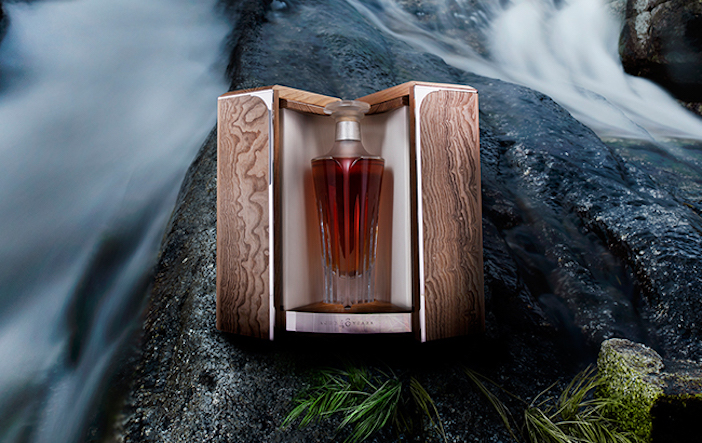 The Midleton Distillery in County Cork operated from 1825-1975 and its whiskeys had a maturation journey both complex and rare, starting life in the world's largest copper pot still, then ageing in sherry and bourbon casks. The bottles are number individually (1-70), decanted into handblown and etched Waterford crystal decanters within wooden cabinets handcrafted by Irish designer John Galvin using wood up to 200 years old from reclaimed oak whiskey vats. Not exactly a snip but pretty memorable as Father's Day gifts go. £38,000 for a bottle.
Whether you're pushing the boat out or offering the old man a token gesture of appreciation, we wish all the dads out there a very Happy Father's Day.