Why is gifting gin synonymous with Mother's Day? A sardonic reference to its erstwhile epithet of mothers' ruin perhaps? An association of an ageing parent's fondness for a mid-afternoon tipple? Fortunately, both of these can be confined to the annals of cliché. When it comes to Mother's Day, save the gin, we've got a few alternative recommendations to delight Mater with this year…
Rogues at Home Mother's Day Hamper 
If you're going to go the whole hog and order Mum a hamper this year, go rogue. After a tough 2020, Rogues London have come through this year to help us spoil our mums rotten on Mother's Day. Including a bunch of daffodils, scented candle, mini bottle of Prosecco, Tea Pig Everyday Brew tea bags, and a selection of afternoon tea sweets; scones, jam and clotted cream, hazelnut and fig choux bun, salted caramel truffles and double chocolate cookies. Start clocking those brownie points…
Delivered straight to her door for just £35.00, order from www.rogueslondon.uk.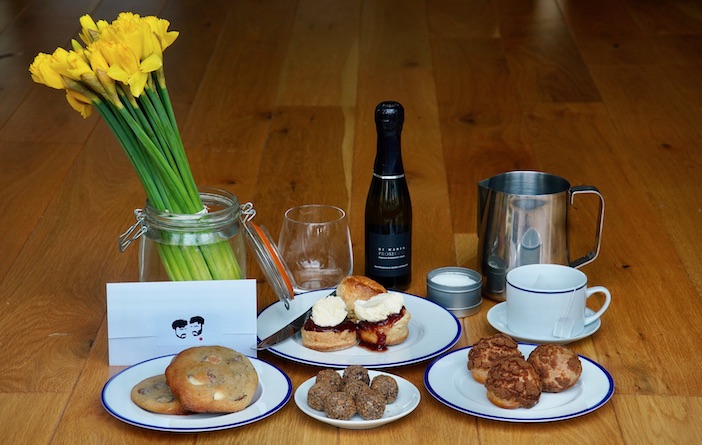 Terrone Coffee's Mother's Day Kit 
Here's one that's a little different. If Mum likes her coffee, here's a coffee kit that's a little bit special. This Mother's Day kit from Terrone consists of Ywangan Myanmar coffee, a special varietal grown by the Danu hill tribe smallholders farm in Southern Shan State, Myanmar. It's an interesting Single Origin bean with a brilliantly fruity and spicy flavour profile that makes for a well-rounded cup. Also featuring in the kit is Joe's Tea Co English Breakfast tea bags and Terrone's best AeroPress to make sure Mum gets the most from her coffee at home.
Order the kit for £35.95 with free delivery from www.terrone.co.uk.
Afternoon Tea at The Savoy
You can't beat the classics. And one such is surely the timeless elegance of taking afternoon tea at The Savoy. Their celebrated Champagne Afternoon Tea is taken in the Thames Foyer, at the heart of the hotel.  A stunning glass dome floods this elegant space with natural light, while beneath it a pianist serenades guests from within a winter garden gazebo.  With a voucher that's valid for 24 months you can plan an afternoon's indulgence with delicious savouries, the prettiest pastries and a perfectly brewed cup of tea, together with a crisp glass of Louis Roederer Brut Champagne.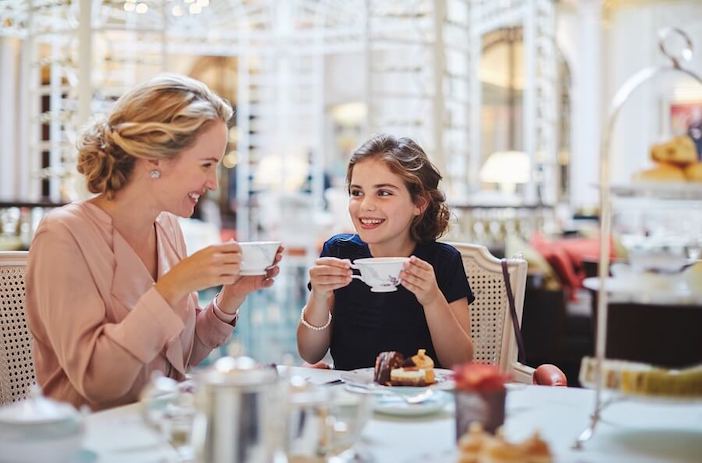 And if a voucher flattens the surprise a little, you can bring The Savoy to her. If Mum lives within 12km of the hotel, the Savoy at Home range can deliver that stylish indulgence. Not just tea either, choose from flowers, decadent cakes, a complete Sunday roast, or bottled cocktails – there's a different treat for every kind of lady.
Champaign Afternoon Tea. £168.75 for two people. For more information and other options, visit www.savoy-experiences.com.
Porthdune By Jill Stein
Wellness products are never a disappointment on Mother's Day and, this year, after weeks of confinement, we've got some skincare products in the spirit of getting away. Porthdune is Jill Stein's collection of natural skincare products and candles, inspired by the beauty of the Cornish coast, including hand & body lotion, hand & body wash, body butter, hand balm and bath salts. All products are beautifully scented and will leave Mum feeling refreshed and rejuvenated.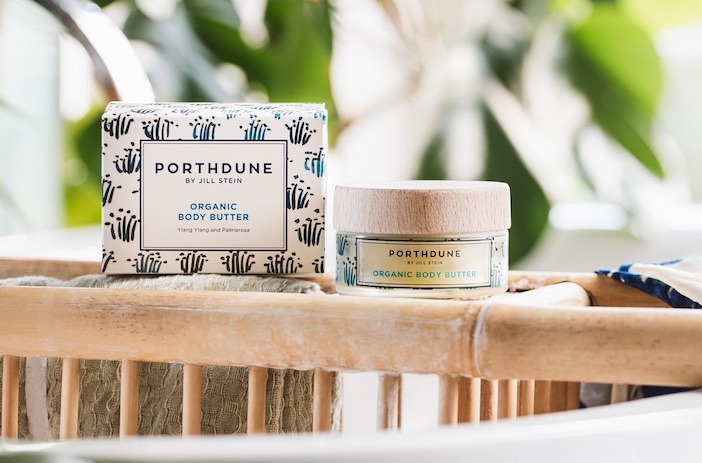 Porthdune offers single gift items as well as collections for the perfect Mother's Day gift. For the ultimate gift this year, treat your mum to the Complete Skincare Collection set which contains some wonderful lotions and balms for both hand and body, and comes in a simple but stylish Porthdune branded gift box tied with blue ribbon. This set includes hand balm, body butter and hand and body lotion.
For more information and to order, please visit www.rickstein.com.
Top Cuvee
We've all been there, sipping away at a gorgeous bottle of low-intervention nectar and trying to explain to our mum what's so great about it, but she just doesn't see the hype. Now, Shop Cuvée have made it even easier for you – with their dedicated Mother's Day gift, you have everything you need to treat your mum like the queen she is whilst also introducing her to the wonderful world of natural wine.
Nationwide next-day delivery is available so even if you can't see your mum in person, you can still put a smile on her face and a glass in her hand from wherever you are.
For London delivery, their Mother's Day pack includes a bar of Pump Street chocolate, a bunch of the most beautiful flowers from My Lady Garden, a bottle of Cristophe Lindenlaub Pet Nat (natural Prosecco) and a card explaining all mum needs to know about the bottle (£60). For nationwide delivery the flowers will be replaced with an exclusive spring scented candle in collaboration with Earl of East (£50). For more information, and to order, visit www.shopcuvee.com.
Mirabeau Gin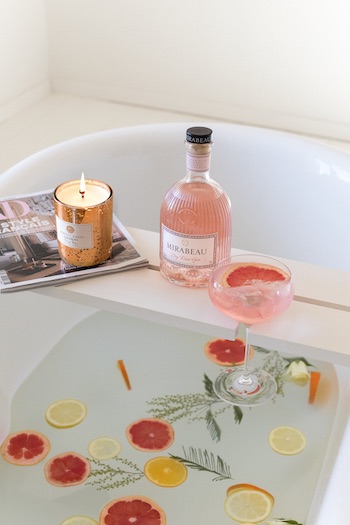 And, let's face it, there's still a place for gin on Mother's Day, particularly now it's no longer synonymous with a blue-rinse and dodgy lip gloss. Mirabeau, the innovative, award-winning rosé brand founded by British winemakers Stephen and Jeany Cronk, last year launched Mirabeau Rosé Gin, immediately sweeping gold at the 2020 World Gin Awards. And it's this sophisticated dry gin we're suggesting we help mothers celebrate this year.
Inspired by the abundance of botanicals growing wild on their wine estate near Saint Tropez and living in an area steeped in the history of world-famous perfume trade, the Cronks set out on a journey to create a truly unique and original gin. The result of many months of trials is this beautifully sophisticated, small batch, rosé infused gin to reset the benchmark for the pink gin category.
And they're taking their Mother's Day gift a little further this March. Mirabeau has partnered with British candle maker Perfect Chaos to create a limited-edition Mirabeau Dry Gin candle. Using the botanicals and tasting notes of our Mirabeau Dry Gin, Perfect Chaos has created an essential oil blend to complement it and be the perfect sipping partner to Mum's Mirabeau Gin and Tonic.
Mirabeau Rose Gin is available from Waitrose and all good stockists, priced £35. The Mirabeau Gin and Candle bundle (£55) from mirabeauwine.com.
Header image: Photo by The HK Photo Company from Unsplash