As we acclimatise to self-isolation we're having to reassess how to do, well, anything without leaving the confines of our homes, so how does that present celebrating Mother's Day this year? We've got a few suggestions from friends and partners that might just put that little sparkle back in her eye…
Make her a Mother's Day cocktail – at home
Whether you surprise your mum with this delicious sparkling treat or enjoy the tasty tipple over a family facetime,  Conrad London St. James has shared this signature cocktail recipe to help you say thank you without breaking quarantine. This delicious spring drink has been masterfully created by the hotel's talented mixologist and promises a treat for the eyes and the taste buds.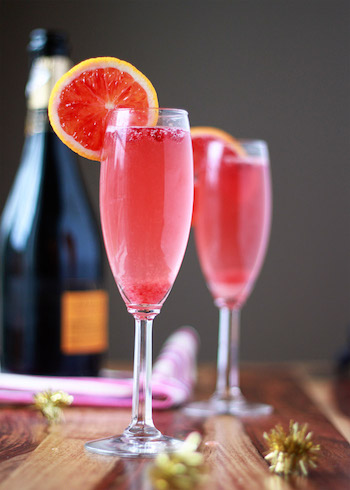 And if your drinks cabinet isn't quite as elaborate as the Conrad's bar, then try some creative swaps, such as Orange rather than Kumquat Liqueur. (The small calamondin fruits are actually a hybrid of kumquat and mandarin orange, featuring a fragrant skin and sour fruit), or try using Prosecco instead of Rose Champagne, with some fresh pink fruit for colour. Cheers!
Ingredients:
30ml Renaissance Rose Vodka
10ml Fortunella Kumquat Liqueur
10ml Lime Juice
100ml Pommery Rose Champagne
Garnish With Orange peel
Method:
Mix all the ingredients in a shaker in the following order: 10ml Lime Juice, 10ml Fortunella Kumquat Liqueur, 30ml Renaissance Rose Vodka   (a little bartenders tip, always start with the least expensive ingredient, in case you make a mistake, you damage the waste)
Add plenty of ice cubes (the more ice the better you can control dilution) and shake vigorously.
Double strain into a pre-chilled champagne glass, and gently top it up with Pommery Rose Brut Champagne
Garnish with orange
Ta Dah…Serve it to your Mum!
If you can't take Mum for afternoon tea, bring afternoon tea to her…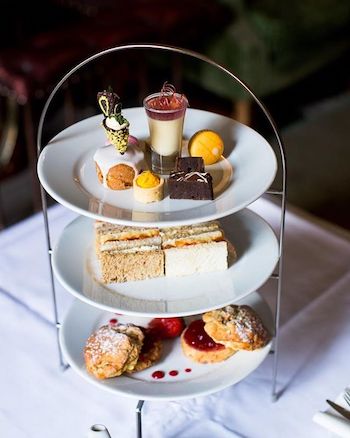 As well as doing its bit to help the local community of Bootham, York, with the launch of comfort food deliveries, The Grange Hotel  will also deliver special Mother's Day Treat Boxes for those celebrating over the next few days, available to order from 20th – 29th March. All boxed up to be served at home, it will feature sweet and savoury treats from its usual afternoon tea menu including a variety of freshly made cakes, scones served with cream and jam, smoked salmon sandwiches, and a choice of speciality teas.
For health and safety reasons staff will leave all deliveries in a safe place outside of front doors. Also available for collection, the meals can be transported in takeaway boxes or in customers' personal crockery.
Prices for the Takeaway Mother's Day Treat Boxes start from £25 for two people or £35 for a family of four, also delivered at no extra cost. Deliveries are available on request and personally delivered by the hotel staff, all orders must be made by 4pm of each day for next day delivery. For further information or to arrange a delivery please visit www.grangehotel.co.uk or call 01904 644 744.
Give the gift of wellbeing from Ushvani Spa…
Ushvani Spa have created a refreshing and revitalising experience for you and your mother, available as a gift voucher valid for one year from the date of purchase. A 60-minute duet yoga session in the Sentosa Studio, under the expert guidance of one of Ushvani's Yoga Instructors, is followed by a 90-minute Ushvani traditional Malay massage, renowned for its contouring and toning benefits.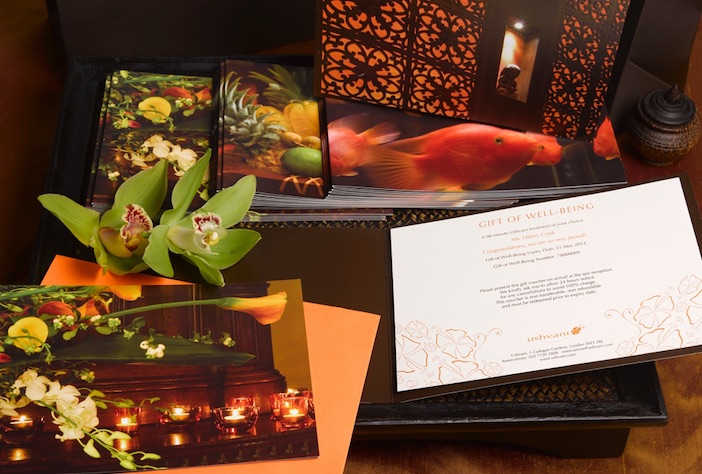 At the end of your treatments you and your mother can relax together in the spa's serene, sumptuously furnished tea room where you can enjoy a signature hibiscus tea in preparation to rejoin the real world outside. Give Mum something to look forward once the worst is over…
The Gift of Well-Being is priced at £250 per person. Ushvani Spa will include a complimentary Coconut and Kemiri Cleansing Milk for your mother. Please contact Ushvani Reservations on 0207 730 2888 or email reservations@ushvani.com. 
If you can get away, get on trend at Lucknam Park…
Social distancing – a term that, until a few weeks ago, most would not have heard uttered in their lifetime – is today the unescapable 'buzz term' and, of course, not without good reason. But social distancing does not mean having to lock oneself away at home without so much as seeing another soul for weeks, or even months, on end.
Lucknam Park Hotel & Spa, the elegant country house hotel in Wiltshire, is the perfect place to escape to whilst still sensibly adhering to social distancing guidelines, having implemented a number of social distancing initiatives for its guests conforming to all advised guidelines, including implementing a 2 metre distance rule between staff and guests where possible plus increasing the distance between dining tables and other communal seating areas within the hotel.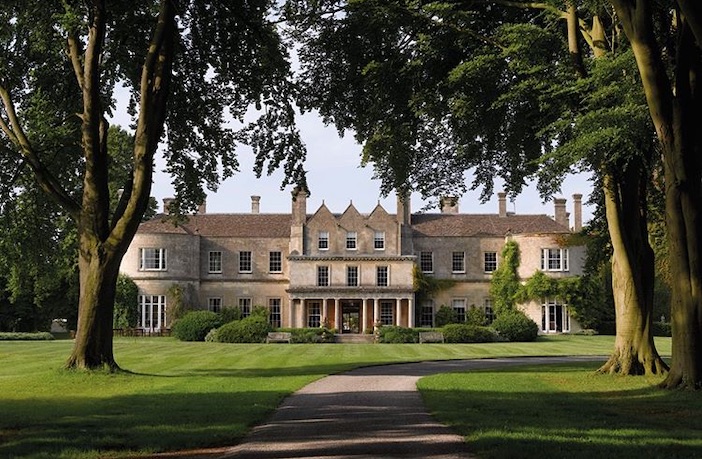 As a small, boutique property with just 43 individually designed rooms and suites, one can relax here without having to encounter many other guests at all. It is also easily accessible by car and within easy reach of London (just under a 2.5 hour drive away).
Despite its small size, the hotel is situated within extensive grounds, surrounded by 500 acres of parkland and is, now more than ever, encouraging its guests to enjoy the great outdoors.  There's even an outdoor gym where guests can breathe in fresh air and soak up the scenic views whilst staying active. Additional outdoor facilities include their horse-riding school,  bicycle and running  trails,  tennis  courts  and  croquet  on  the lawn.   Now is the time to enjoy all that nature has to offer and Lucknam Park is as good a place as any to do so, safely. Rates at Lucknam Park start from £275 per night, room only | www.lucknampark.co.uk
Get the Sunday roast to go with Coal Rooms…
If you were planning a celebratory slap-up meal for Mum this weekend, Coal Rooms in Peckham are set to launch takeaway Sunday Roasts, starting this weekend. Available to pick up or deliver to a 3 mile radius, the Coal Rooms' famous Sunday Lunches – frequently listed in London's best roasts – are now available to enjoy at home with a choice of 40 day aged belted Galloway rumps (£44), whole cotswold chicken for 2 (£35) and Welsh lamb saddle for 2 (£39) – all served with beef dripping, potatoes, carrots, January King cabbage, leeks and Yorkshire pudding. Order online at www.coalroomspackham.com.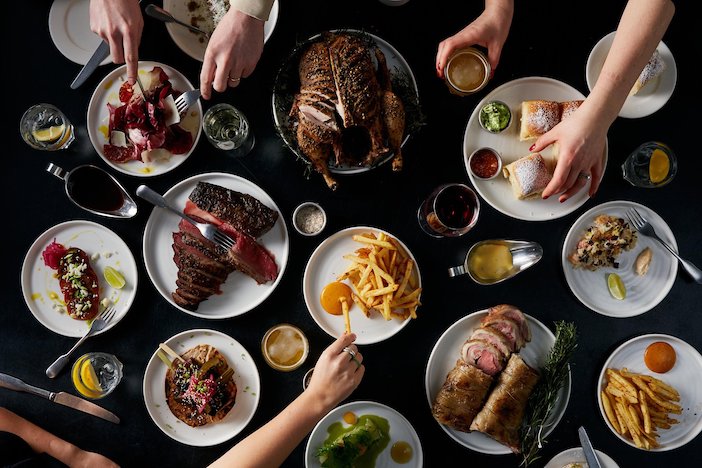 And for something a little different, give the gift of honey…
With the first day of spring upon us, and in perfect time for Mother's Day, here's a spin on the classic gift for the gardening Mum: Black Bee Honey's Seed Bombs – a perfect option for those who have found themselves with a little more time at home!
The hand-made seed bombs contain 21 different varieties of native wildflowers and grasses which can help support a wide range of wildlife including butterflies, and of course bees! Profits go to the Bee Friendly Trust who transform the nation's neglected spaces into thriving floral habitats for honey bees and other pollinators. £7.50.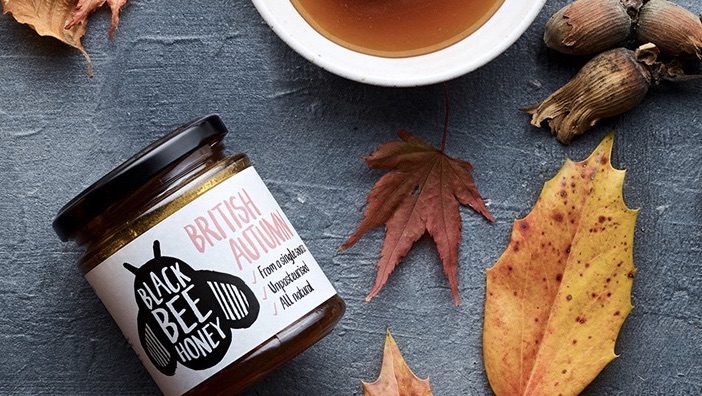 But let's not forget the honey, too. Creamy and light, Black Bee Honey's first soft set honey is foraged from spring flowers in Somerset. As with all of the Black Bee Honey range, this honey has been analysed for specific pollen types found in the jar and includes hawthorn, maple, cherry tree, sweet chestnut and buttercup – among others. (£6.50)
An award-winning British brand, Black Bee Honey work collaboratively to produce single origin honey with like-minded beekeepers around the UK to ensure the best welfare and quality possible. Black Bee Honey and their Seed Bombs can be purchased from www.blackbeehoney.com.
And whatever you choose to do for Mum this weekend, we wish you and yours a happy and healthy Mother's Day.