Forget gold, frankincense and myrrh, this Christmas truly wise men come bearing ostrich feather slippers, exclusive subterranean spa access, and cheese which stinks to high heaven. Still baffled? Fear not, while London's garland-strewn streets will be thrumming with flummoxed panic buyers, succumbing to underwhelming candles and mediocre plonk, The Arbuturian's Christmas Gift Guide 2022 has you covered. And, this year, gallivanting mum-about-town Jessica Baldwin has composed a spiffing selection of the best British gifts and gizmos, with the odd Royal Warrant to boot – well, if our humble opinion doesn't suffice, we know you will trust the Crown. Without further ado; read on, plot away and gift with aplomb…
A rocking horse replica of your own pony
They have the finest filly, the smartest tack and the jolliest of jods, so what do you buy your pony mad little one? A rocking horse replica of their own trusty steed, surely? Hidden away in the garden of England, the Stephenson Brothers' Kentish showroom displays a plethora of magnificent antique and collectable rocking horses, but it's their bespoke 'design your own' service which really has us champing at the bit.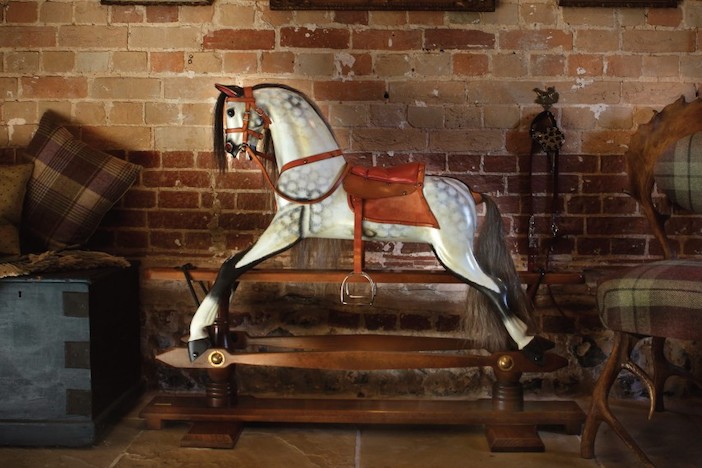 Created from scratch, you can choose every minute detail; from the wood and hair to its tack. I know what you're thinking and yes, you can incorporate your family crest (phew!) for the ultimate family heirloom. While you're there, why not outsmart the highwaymen by opting for a secret lockable compartment to stash the family jewels. Bespoke prices start at around £1500 for a miniature, or £6000 for a larger model. See www.stevensonbros.com for more information.
A trip to London's coolest underground spa
A stone's throw from Covent Garden's spectacularly big baubles, hides the ultimate homage to Greco-Roman bathing: AIRE Ancient Baths. It's apt that this subterranean aquatic spa is concealed in the 18th-century vaults of the former abode of Peter Pan author, J.M. Barrie, as descending into the candle-lit warren, which plays home its magical floatation chamber, thousand jet pool, icy frigidarium and more, feels a lot like you've stumbled upon a fantastical world. A hush-hush world where steaming pools ripple beneath vast stone arches, with blissed out folk hedonistically collapsed in various candle-lit nooks.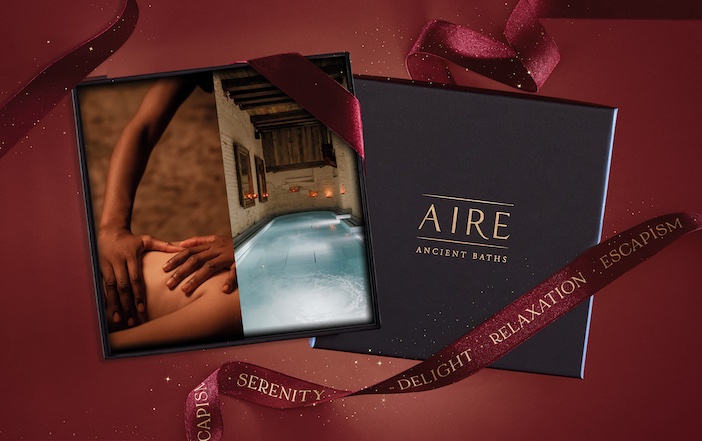 AIRE's dashing new gift boxes provide access to this exclusive underground spa, the additional treatments are the cherry on top. Buying for an oenophile? Book a soak in the Tempranillo-filled red wine bath. With a strict adult-only, no phone policy, this really is the ultimate golden ticket for the weary. Gift boxes start from £95. Order at www.beaire.com.

Rococo Chocolate Hamper
Oooooh, if shop windows could talk… this chocaholic mecca has called King's Road home since the 80s. Its infamous sugar chandelier and candyfloss pink walls may be long gone, but walking in still feels like you've fallen down a cocoa-dusted rabbit hole. Packed to the rafters with exquisite artisan bars, delightfully dusty truffles and all manner of naughty nibbles it's a painstaking decision choosing just one treat.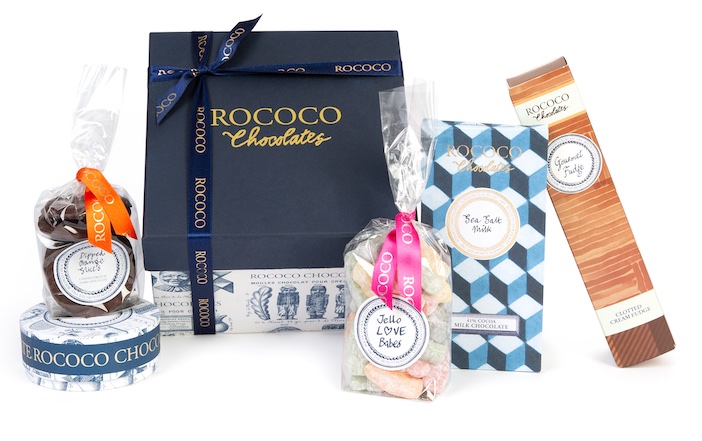 So, don't! Grab one of their elegant toile-patterned hampers and fill it with anything that tickles your tastebuds – don't miss their iconic salted range, after all, they did bring the trend to our shores! Want something more hands on? Tear yourself away from Chelsea and head to their Belgravia Chocolate School, for an expert tasting or a truffle making class. Visit www.rococochocolates.com for more information.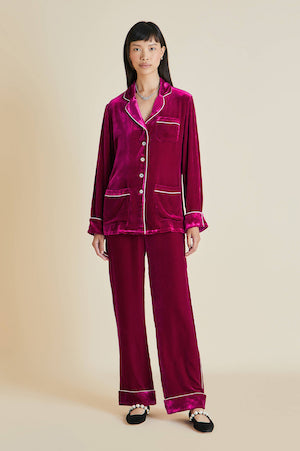 Olivia von Halle Nightwear
I shan't beat around the bush, I didn't think I had much in common with Gwyneth Paltrow, well, what can I say, she lost me at lady bit steaming and vagina-scented candles. But, by gum, I do believe we're firmly on the same page when it comes to nightwear. Olivia von Halle's ravishing nightwear, to be precise. Her splendiferous selection of silk slips, bold prints and decadent slippers have gained a loyal celebrity following – well, it isn't a real slipper unless its lavished silk and finished with an ostrich feather pompom as big as your head, is it?
Avian pompoms aside, the self-professed 'doyenne of decadent dressing' has just launched her exciting new Folies Exquises collection, inspired by costume design extraordinaire Erté. With mother of pearl buttons and luxurious ivory silk trims, the crimson silk velvet Coco Berry Pyjamas are top of our loungewear lust list this Christmas. Slippers start from £695 and Coco Berry Pyjamas £495. For more details and to order, visit the collection at www.oliviavonhalle.com.

Limited Edition Toy Theatre from Benjamin Pollock's Toyshop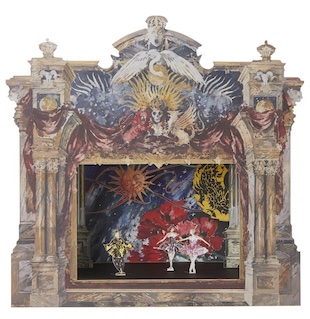 Buying for a budding thespian left you befuddled? Flee the generic doe-eyed Disney princesses and Herculean heroes and head for Covent Garden's oldest store: Benjamin Pollock's Toyshop. Walking in is like stumbling into a nineteenth century fairy-tale, with replica Victorian toy at every turn. However, it's their limited-edition Nutcracker, with a painterly proscenia designed by internationally renowned stage designer, John Macfarlane, which has everyone talking.
The print run of this intricate miniature theatre is just 200. With 3 scenes, 10 characters and a magical Christmas tree – it's perfect for a theatrical festive centrepiece. Want something that won't cause heart palpitations when they touch it? Snap up the Cinderella set for £20. The limited-edition Nutcracker is £220. Check out www.pollocks-coventgarden.co.uk for their full range.
White Rain's Ceramic Studs
Good things take time and when it comes to beautifully handcrafted ceramic earrings… you're looking at two weeks. Each pair of White Rain's gleaming ceramic studs takes the family-run business two weeks of making, smoothing, painting, glazing and firing before they are ready to be lavished in gleaming platinum or decadent 22-carat gold. Nestled away in leafy Hertfordshire, the family studio is busy conjuring up everything from personalised pendants and huggy hoops to sweet trinket dishes, however, it's their gold-lustred studs which we are stuffing our stockings with this Christmas. White Rain's ceramic stud earrings start at £19.50 from www.whiterain.co.uk.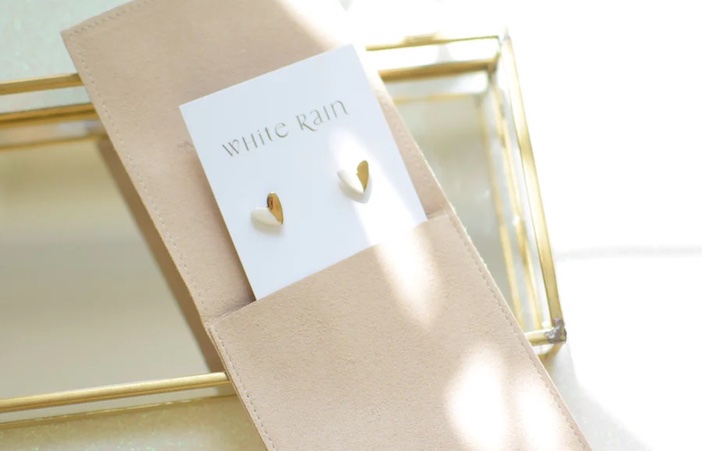 The Guardsman's Festive Afternoon Tea (main picture)

What could feel more quintessentially British than sauntering past the Houses of Parliament and Buckingham Palace en route to afternoon tea? The Guardsman hotel may be a relative newcomer to London's 5* clique, but it's certainly arrived with a bang, with its private member's club vibe intriguing London's elite and its afternoon tea recently being crowned the nation's finest by Condé Nast Johansens. In the spirit of Christmas, the resplendent 5* pied-a-terre has just given the award-winning feast a festive makeover, with Christmas creations like chestnut snowmen and choux with figs, walnuts and honey jostling alongside classics, like fruity scones with lashings of Dorset clotted cream and caviar topped blinis. The Guardsman's festive afternoon tea is priced at £65pp and includes a glass of champagne or a Christmas cocktail. Book at www.guardsmanhotel.com.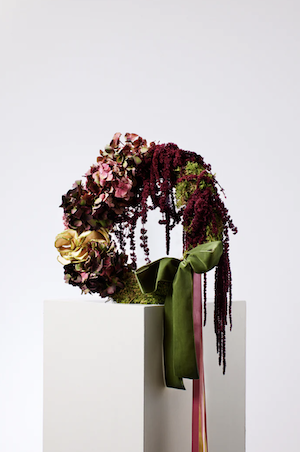 Lady Garden Festive Floristry Course
Buying for a green fingered friend that prefers Pinus to perfume and Hydrangeaceae to hampers? Book them festive workshop at one of London's coolest florists. This advent, kooky Islington-based Lady Garden, are partnering with Cloudy Bay to offer everything from creative wreath making and table scaping to floral sculpture classes. Known for their titillating take on floristry, the end result promises to be a showstopper. Ooh and did we mention each class kicks off with a glass of medicinal Cloudy Bay, to get those creative juices flowing. For maximum impact, pop the workshop voucher inside their founder, Kaiva Kaimins' book: Flower Porn. Workshops start from £125. Book at www.myladygardenflowers.com.

A Membership to Paxton & Whitfield's Cheese Club
Boasting not one, but two Royal Warrants, Paxton & Whitfield has been Britain's leading cheesemonger for over two centuries. It's also home to the nation's longest running cheese subscription service– and it's a corker! Each box showcases four seasonal artisan cheeses in their prime. Trying to impress? The platinum membership will keep them going for a whole year, plus the personalised welcome pack has all of the pomp of arriving within a giant cheese box, filled to the rafters with all things fromage; from delicately wrapped wedges to complex chutneys, biscuits and wine. Paxton & Whitfield's cheese club membership ranges from £120 to £480. Visit www.paxtonandwhitfield.co.uk for more information.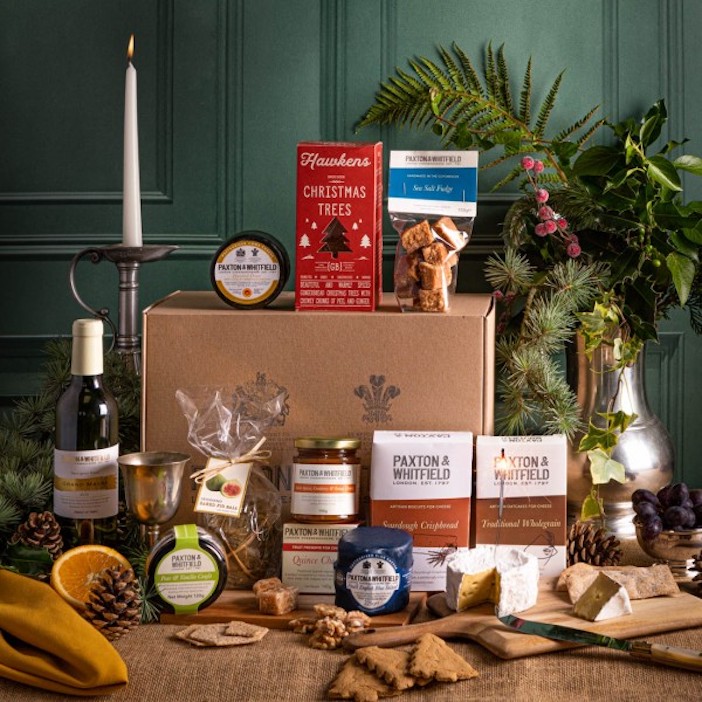 A Dukeshill Hamper

Opening your Christmas hamper is a moment of ceremony; the unbuckling of the leather straps, the lifting of the creaky lid, it's like the metaphorical snipping of the ribbon for the day ahead. Yes, once that culinary treasure trove is open, Christmas has officially begun. With this mysterious wicker box playing such a crucial role on the big day, you cannot afford to balls it up. Rest easy by ordering your beloved bon vivant a prestigious Dukeshill hamper– don't just take our word for it, the Queen was so smitten with their ham that she granted them a Royal Warrant. Today, this world-famous ham can be found buried deep within their 'This Wonderful Life' hamper (£175), jostling alongside rich smoked salmon, pork rillettes, chocolate-covered honeycomb and a plethora of other epicurean delights. Cheers! See www.dukeshillham.co.uk for their full range of hampers and hams.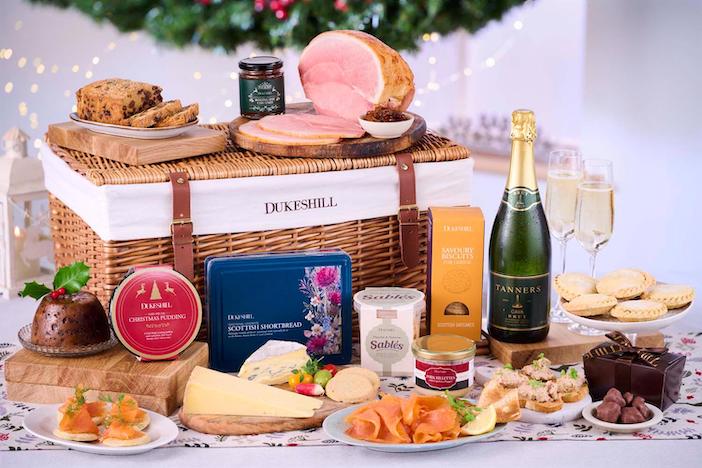 Neom's Updated Wellbeing Pod
The token Christmas candle has been given a mighty overall thanks to British fragrance brand, Neom. Gift someone happiness at the touch of a button, thanks to their new Wellbeing Pod. The stylish ceramic vessel combines water and a few drops of your chosen fragrance oil to instantly fill your abode with 7 hours of fragrant mist and endless good vibes. While the 100% natural range has concoctions promising everything from relaxation and sleep to focus and Christmas spirit, we think happiness, with its notes of neroli, mimosa and lemon, is a pretty good place to start. Neom's Happiness Pod Starter Pack is currently on offer at £95, instead of £115 at www.neomorganics.com.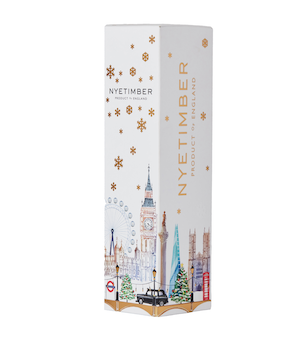 Nyetimber 1086 Prestige Cuvee
For the patriotic wine buff, nab a bottle of Nyetimber's iconic 1086 Prestige Cuvee. As the UK's first prestige cuvee, it's the pinnacle of English winemaking. The perfectly balanced English sparkling wine, which is only produced during their most exceptional harvests, is the richest in their range, and is perfect for pairing with a native lobster or festive Scottish salmon blinis! Expect aromas of sweet nougat, a subtle fruity palate and a deliciously long caramel finish. Present it in their London-themed Christmas giftbox. £150 from www.nyetimber.com. 
Dower & Hall's Tree Decorations
You can deck the halls high and chill the Bolly baltic, but if your festive fir isnt sparklier than a D&G seqin suit, you've fallen at the first hurdle. Swerve mediocher decs and stock up on Dower & Hall's silver and gold-plated pewter beaties.
Each year the British jewellers adds a new limited-edition design to their collection and this year it's a handsome stag stealing the show. Each one is handmade in their UK workshop beore being popped into a smart presentation box, ribbon and all!
Decorations start at £22 each or get a box of 4 for £78. Find them at www.dowerandhall.com.